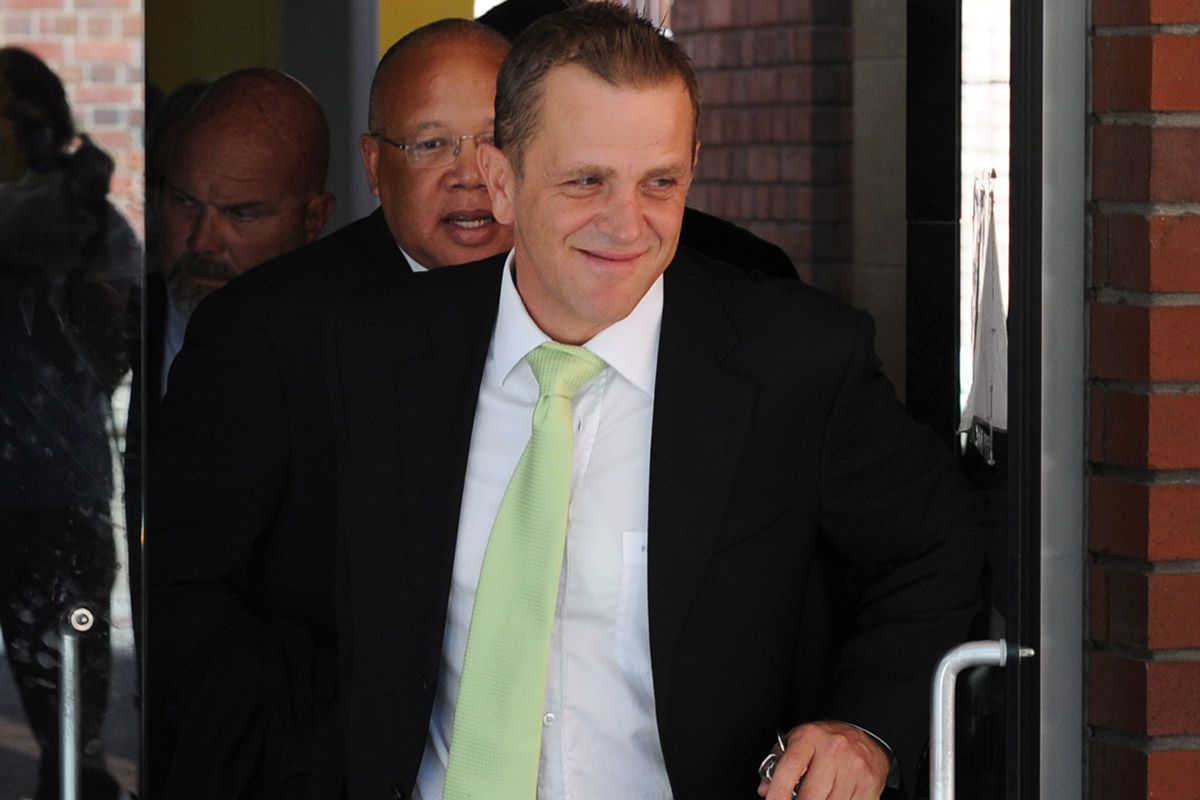 Police in South Africa are questioning suspects over the brutal slaying of a prominent criminal lawyer in broad daylight as he dropped his children off at school.
Peter Mihalik, 50, was shot in the head while he was in his car outside Reddam House School in Green Point, Cape Town.
His eight-year-old son was injured in the attack and taken to hospital, while his 17-year-old daughter, who was also inside the car, was unharmed.
The circumstances around the killing are unclear but the city's mayor in waiting Dan Plato described it as an apparent assassination which was an attack on the entire criminal justice system, News 24 reported.
Ismail Jamie SC, chairperson of the Cape Bar Association said: "We are shocked, we are saddened. We feel sad for his children especially. We don't know the circumstances. It appears to have been a targeted killing and it could have had something to do with his work," News 24 reported.
Sowetan Live reported that one of the killers walked up to Mihalik's Mercedes-Benz outside the school around 7.35 a.m. on Tuesday and fired two shots through the driver's door window. It is not clear where his team of round-the-clock bodyguards were.
The gunman fled the scene in a silver VW Polo driven by an accomplice. Cape Town Police spokesperson Sergeant Noloyiso Rwexana said two men who had been arrested separately after the shooting were being questioned by officers in the police anti-gang unit.
Mihalik took on some of the toughest cases before the Cape Town courts and had represented underworld figures linked to a turf war and killings in the city. He was involved in the stand-off and had been acting a middle man to resolve the dispute between two rival gangs.
His lawyer partner Noorudien Hassan, 45, was also shot dead, two years ago, outside his home.
An unnamed underworld figure close to Mihalik warned of "chaos" and possible revenge attacks, telling News24 that "his blood will be picked up by his loyal friends."
The lawyer's wife, mother and sister all committed suicide before the age of 50. His father' Janos' said Mihalik's sister would look after the children' who are now orphaned.