"I could spend eight months at a computer desk writing a book, lyrics, poems—that's what I love to do," Pete Townshend says. The famously literate rock star, who co-founded the Who in 1964, has always been ambivalent about performing, despite the theatrical, great-moments-in-rock flourishes—windmilling arms, power slides across the stage, guitar smashing, etc. Townshend would just as soon be home, even if playing live does, in fact, come easy for him. "I must have circus genes," he says. "I know I'll do a good job—I always seem to. I don't know how the fuck I do it, because my heart really isn't in it."
And yet, here he is, on the road again. Townshend's latest venture—between those never-ending Who "final tour" tours—involves a different sort of band: In September, he will tour the U.S.—with England's 90-piece Royal Philharmonic Orchestra, a choir, Billy Idol and tenor Alfie Boe—in the Who's second rock opera, Quadrophenia. (Eddie Vedder will be featured at one date, in Illinois.) Classic Quadrophenia was first performed in London in 2015, earning standing ovations—press reviews were mixed, leaning toward positive—and an album sold well in the U.K., despite being banned from the classical music chart for its genesis in rock music—to which the always blunt Townshend replied, "Fuck 'em."
Quadrophenia, released in 1973, was Townshend's attempt to save a disintegrating Who (singer Roger Daltrey, drummer Keith Moon and bassist John Entwistle) after years of nonstop touring, a tense breakup with their management and Moon's operatic drug binges. On the surface, things looked good: The quartet's 1969 album, Tommy, its first rock opera, had been a huge success, and the next album, 1971's Who's Next, yielded such classics as "Baba O'Riley." But, says Townshend, "we were in terrible trouble. The band had lost connection with their neighborhood, with their audience. We'd become superstars. We needed to be regrounded."
The double album was a professional peak—the band's highest-charting record. And it still energizes the two remaining original members, even after performing Quadrophenia for decades. "Even when it's just Roger and me," says Townshend, "we're reminded constantly where we've come from." But the regrounding thing? It didn't happen for the Who: Moon was dead of an overdose by 1978. (Entwistle, considered by many to be rock's greatest bassist, survived longer, though his death, in 2002, was also drug related.)
England's mod culture was an early inspiration for the band, and for the album. But the story transcended style and place. The opera centers on Jimmy, a working-class kid battling his parents and the hopelessness of a rigid class system; Townshend's lyrics, with their focus on identity, became a touchstone for countless adolescents then and later, with fan fiction continuing the story in the years since. "A lot of people feel they have a proprietary claim on it," says Townshend, who accepts that even as he puzzles over it. "It's quite surprising the number of people who have confessed to me that the record made a difference. That was never really the idea. It wasn't meant to be a rite of passage."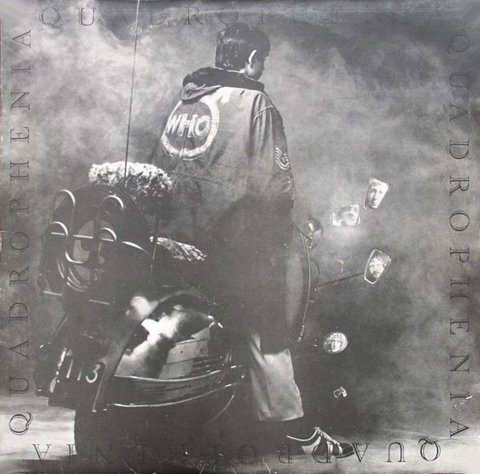 Classic Quadrophenia is a new version but not a fresh interpretation. The original album was already "pseudo-symphonic," says Townshend. But unlike the Who's recent Quadrophenia tours, there's no video or additional dialogue, and the orchestrations, by his longtime girlfriend Rachel Fuller, use only Townshend's original notes and chords. The most notable difference will be Boe's operatic vibrato, a sharp contrast to Daltrey's driving vocals. But Townshend isn't expecting backlash; he believes Who fans "see our whole thing as an unfolding saga, that they're interested in all of it." And for those who might disagree? "Do you think I give a fuck?" he asks, and bursts into laughter. "Of course I don't care."
Classic Quadrophenia dates: Tanglewood, Lenox, Massachusetts, September 2; the Metropolitan Opera, New York, September 9 and 10; the Rosemont Theater, Rosemont, Illinois, September 13; the Greek Theater, Los Angeles, September 16.