Who is Peter Lenkov, the 'Hawaii Five-0' Showrunner Facing Abuse Allegations?
CBS already let go of former Hawaii Five-0 showrunner Peter Lenkov after workplace abuse allegations, but the conversation surrounding his leadership is only growing.
Along with Five-0, the beachfront crime reboot which aired from 2010 to 2020, Lenkov also acted as both a writer and executive producer for Magnum P.I. and MacGyver, all three shows which garnered hostility complaints from writers and actors.
Here's why.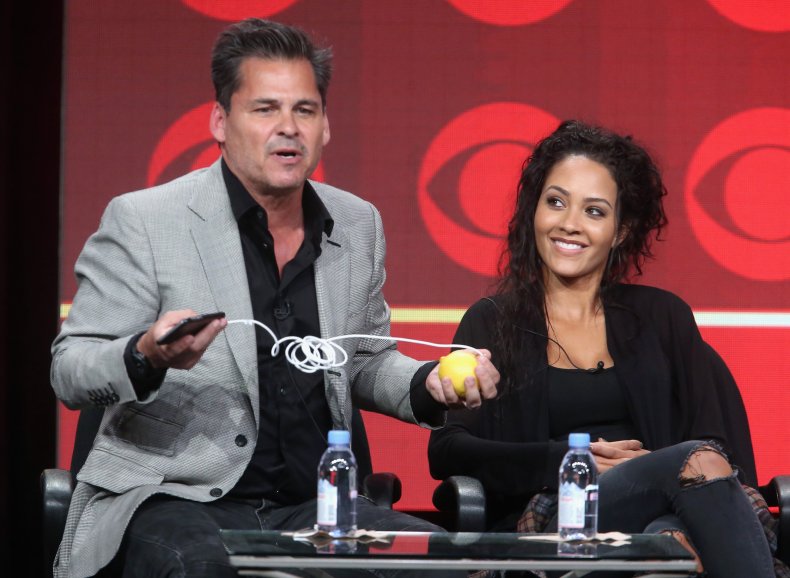 Allegations against Lenkov claim he was verbally abusive to people on all aspects of the series. Vanity Fair revealed the allegations in a tell-all that began with Hawaii Five-0's second in command, Sarah Goldfinger, who claimed Lenkov not only threatened her job when she raised small concerns about the script, but would call Goldfinger after hours, too.
She explained Lenkov's behavior didn't stem from "creative freak-outs or just displays of normal, occasional stress," Goldfinger told Vanity Fair. "This was inappropriate hostility and unacceptable workplace behavior. I'm pretty tough. I had been on some muscular shows. But this was abuse."
And McGyver star Lucas Till felt similarly about Lenkov's leadership. "The way Peter treats people is just unacceptable," he told Vanity Fair. "I was suicidal that first year on the show, because of the way he made me feel. But the way he's treated the people around me—that's just my breaking point."
So who is Lenkov? And how did he get to a position of power with such allegations?
The 56-year-old former showrunner began his career in 1990 with the release of the television movie Parker Kane. Lenkov acted as a writer and co-producer of the movie. Some of his biggest hits include CSI: NY, 24 and The District, ahead of his leading three CBS series.
After allegations of toxicity in the workplace, CBS removed Lenkov from all of his positions. They revealed this in a statement on July 7, reported by The Wrap. "Peter Lenkov is no longer the executive producer overseeing MacGyver and Magnum P.I., and the studio has ended its relationship with him," the statement read.
"Our studio is committed to ensuring safe and respectful production environments. Over the past year, we have assigned human resource production partners to every show, expanded staff training and increased reporting options. We will continue to evolve our practices with continued focus on building trust with all who work on our sets. Every complaint is taken seriously, every claim is investigated, and when evidence is clear that policies were violated and values not upheld, we take decisive action."
Lenkov has already responded. "It's difficult to hear that the working environment I ran was not the working environment my colleagues deserved," the New York Times reported.
So what comes next? Lenkov has been replaced as showrunner by Monica Macer (McGyver) and Eric Guggenheim (Magnum P.I.), the CBS statement revealed. Hawaii Five-0 is no longer producing new episodes, as it aired its series finale in April.