Paul Singer: Who Is the Billionaire Republican Donor at the Center of the Trump-Russia Dossier Storm?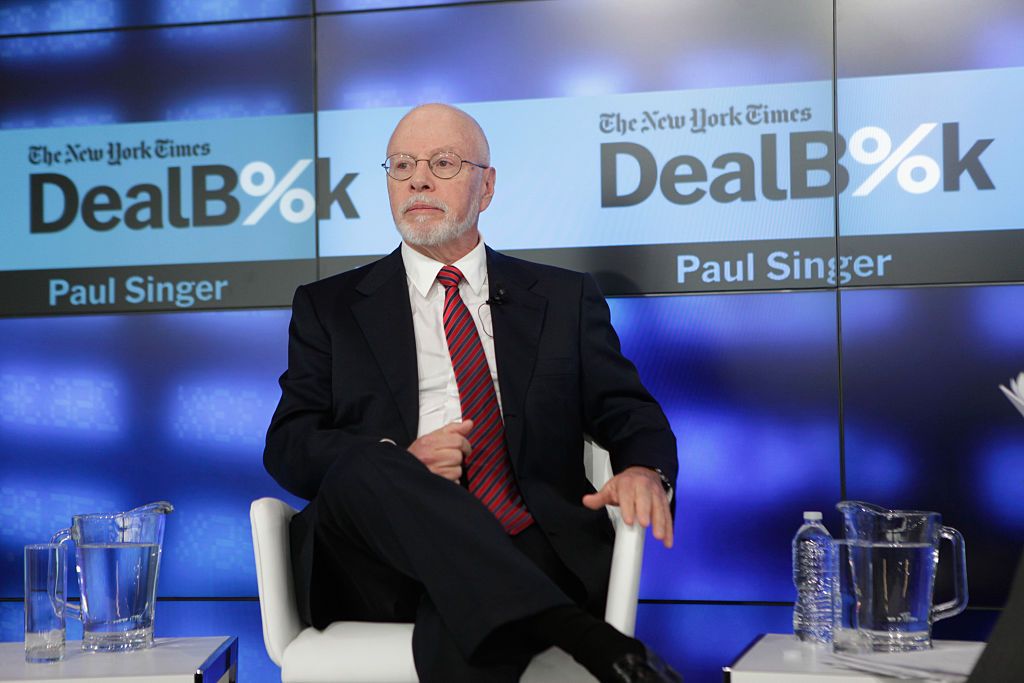 It was dismissed as a tissue of fabrications by allies of President Donald Trump after its publication in January, but the infamous Trump-Russia dossier continues to generate controversy.
In recent weeks, the dossier containing lurid claims about the president's alleged ensnarement by Russian intelligence has again become the subject of fierce contention between Democrats and the GOP.
Republicans have claimed the document, compiled by former British spy Christopher Steele, had been exposed as a partisan smear after evidence emerged that the Clinton campaign had funded its research by Washington, D.C., firm Fusion GPS. But on Friday, The New York Times reported that GOP super donor Paul Singer's Washington Free Beacon website was the first to engage Fusion GPS to probe Trump's background.
Singer's involvement has reportedly enraged Trump. Populist firebrand and former White House chief strategist Steve Bannon promised the president in a telephone conversation that he was going "off the chain" to attack Singer, Axios reported Sunday.
The development lays bare the conflict at the heart of the Republican Party, with Singer one of several establishment party figures Bannon has pledged to wage war against in his capacity as Trump's enforcer. GOP opponents of Trump were the earliest funders of the research behind the dossier, Mother Jones reported in October, 2016, and renegade Senator John McCain has confirmed in a January statement that he passed a copy of the dossier to the FBI.
Billionaire hedge fund manager Singer is a longtime GOP activist and has donated tens of millions to Republican groups, candidates and causes. He donated $24 million to Republican and conservative groups in the 2016 election alone, with $10.6 million donated in 2014 and $2.8 million in 2012, according to the Center for Responsive Politics.
Singer backed Marco Rubio in the 2015 Republican primaries, and after Trump's election he made peace with the president, donating $1 million to the inaugural committee and significant sums to groups lobbying for Trump's Supreme Court nominee Neil Gorsuch.
At a Bloomberg event in June, Singer enthused about the president's fiscal policies and said he and Trump "chatted a bit about taxes and economic policy" during a White House visit.
The Free Beacon denies funding research that contributed to the Russia dossier and said it told Fusion GPS to stop researching Trump when he clinched the Republican nomination in May 2016.
Friday's report, however, may mean that he is now in the crosshairs of Steve Bannon, as back at the helm of the Breitbart news network he wages "war" on the establishment GOP he accuses of being out to derail the president's populist agenda.