WHO Praises China as Country That Deserves 'Gratitude and Respect' As Some Question Coronavirus Transparency
The World Health Organization (WHO) is standing firmly behind China as people continue to question whether the country mishandled releasing information about the new coronavirus strain.
"China is doing the right things, and China is responding in a massive way," Dr. Michael Ryan, executive director of the WHO Health Emergencies Program, told reporters on Wednesday. "We've seen no obvious lack of transparency."
China's secrecy during the severe acute respiratory syndrome, or SARS, epidemic in 2002 and 2003 raised concerns about the government's ability to be transparent during a health crisis. While China's government, and President Xi Jinping, was praised by the U.N. agency and President Donald Trump for its response to a new coronavirus that causes a strain of pneumonia, local officials were criticized for downplaying the situation at the outset.
Local authorities have faced pushback for being quiet about the virus during the Lunar New Year in January because the heavy travel time could allow it to spread. As of Wednesday, there have been 5,997 confirmed cases of the virus in China and 132 deaths.
"Substantively, the response this time is more or less the same," Minxin Pei, a professor of government at Claremont McKenna College in California, told The New York Times. "Local officials downplayed the outbreak at the initial, but crucial, stage of the outbreak. The media was muzzled. The public was kept in the dark. As a result, valuable time was lost."
Reporters have continued pressing WHO officials on whether China has been forthcoming with accurate information. On Wednesday, Ryan told reporters that this experience brought back memories of the SARS outbreak, but he didn't see a resemblance.
Drawing on his "direct operational experience" dealing with SARS, Ryan said there's "no comparison" between China's past and current behavior and claimed the nation has been reporting cases to the WHO on a daily basis.
"Before we start pointing the finger at China, we need to recognize there are genuine sensitivities around sharing data around new diseases, and I believe, in this case, the countries that have been affected, including China, have been remarkably transparent in this regard," Ryan said.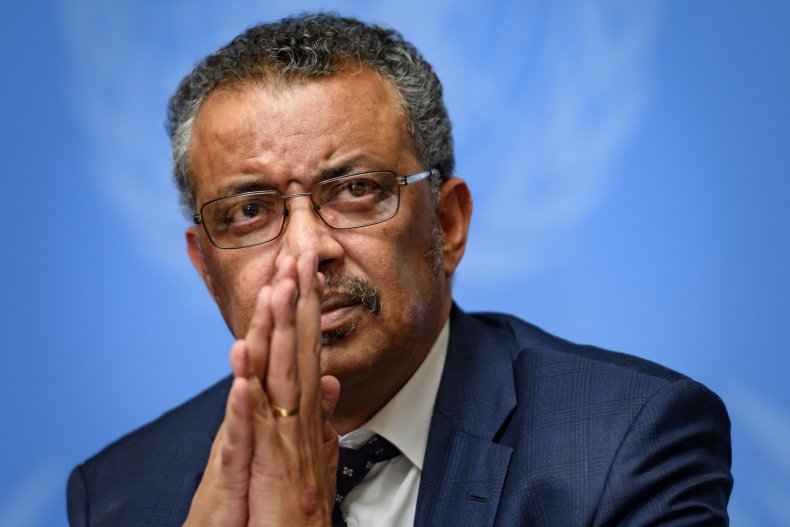 Wuhan Mayor Zhou Xianwang, who has gotten heavy criticism, claimed China's laws regarding the release of sensitive information tied his hands, according to The Wall Street Journal. During an interview Monday, he said that after he receives information, he has to wait for authorization before he can release it.
People may be unaware of this process, Zhou said, but he admitted that disclosures about the outbreak were "not timely," according to The Epoch Times.
Despite censorship, Chinese citizens have used social media to express their frustration with officials, including Hubei province Governor Wang Xiaodong. On Sunday, Wang had to correct himself multiple times after issuing incorrect numbers on the number of protective masks being produced.
Initially, he claimed the number was 10.8 billion, but he then adjusted the number to 1.8 billion and then again to 1.8 million, according to Reuters.
People have also criticized officials for closing off transportation to Wuhan, where the virus originated; for causing runs on grocery stores; and for difficulties seeking medical assistance. WHO Director-General Tedros Adhanom Ghebreyesus, however, applauded China for focusing efforts on the epicenter of the outbreak. By doing so, he said, China limited the number of international cases.
"The fact that, to date, we've only seen 68 cases outside of China and no deaths is due in no small part to the extraordinary steps the government has taken to prevent the export of cases," Tedros told reporters on Wednesday. "For that, China deserves gratitude and respect."