WHO Pressures China to Share Raw Data, Lab Samples in Search for COVID Origin
The World Health Organization (WHO) called out China's aversion to being fully transparent with the COVID-19 origin investigation and for forcefully dismissing the possibility that the pandemic originated at the Wuhan Institute of Virology.
WHO officials initially praised Beijing for its cooperation in the early days of the pandemic, but have taken on a markedly different tact in 2021. In a Thursday statement about the next stages of an investigation into the origin of the pandemic, the WHO specifically asked that China share raw data and grant permission for the retesting of laboratory samples.
"[It] reflects scientific solidarity at its best and is no different from what we encourage all countries, including China, to support so that we can advance the studies of the origins quickly and effectively," the statement said.
It's not the first time the WHO has felt dissatisfied with China's sharing of information. Earlier this year, a group of 25 international experts ventured to China in an effort to learn more about how the pandemic began. While WHO Director-General Dr. Tedros Adhanom Ghebreyesus was grateful to China for cooperating with the investigation, he said the team expressed "difficulties" in accessing raw data.
His expectation was that future studies would include "more timely and comprehensive data sharing." However, it's unclear if China has plans to cooperate.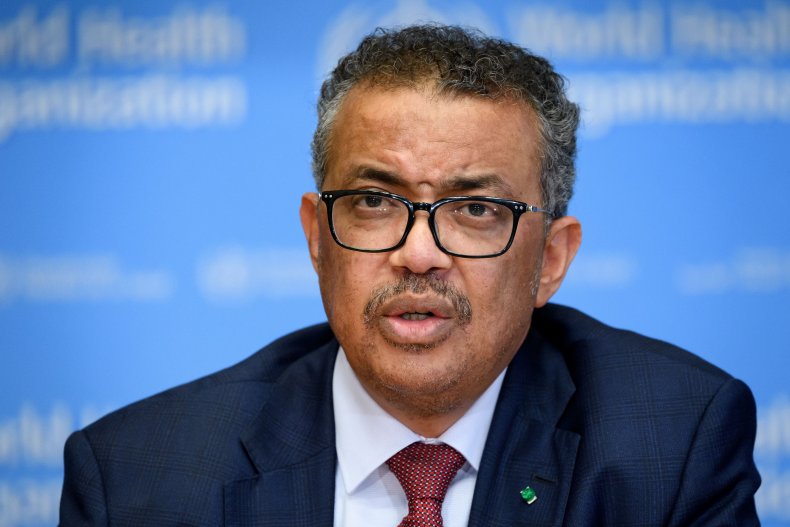 Beijing denies it's been anything but transparent with regard to the pandemic and defended its information sharing with the investigators. In deflecting attention away from China as a possible origin point, officials have called for other countries, specifically the United States, to invite an international team of experts to investigate their own countries as a possible origin point.
The WHO backs studying samples from multiple countries and said on Wednesday that it's working with a "number of countries" that reported SARS-CoV-2 samples in 2019, including Italy. While important to continue studying samples, the WHO denied China's assertion that the possibility COVID-19 originated in a lab could be ruled out. Having access to all data is important in addressing that theory, according to the WHO.
China vehemently pushed back on the idea that the Wuhan Institute of Virology was the origin of the pandemic. Officials have used the WHO-China joint mission's finding that it was the least likely theory as an exoneration of the lab and accuse those pushing for an investigation into it of being politically motivated.
Zeng Yixin, vice minister of China's National Health Commission, called it "impossible" for Beijing to agree to a next phase plan that includes another investigation of Wuhan, where the earliest cases were detected. Zeng said it showed a "disrespect for commonsense" and an "arrogance toward science."
The WHO denied it had any motives aside from being focused on "science, providing solutions and building solidarity." The United Nations agency once again specifically called out China, saying that analyzing and improving lab safety and protocols in laboratories around the world, "including in China," is important for the world's biosafety and security.