Who Is Preventing Americans From Voting?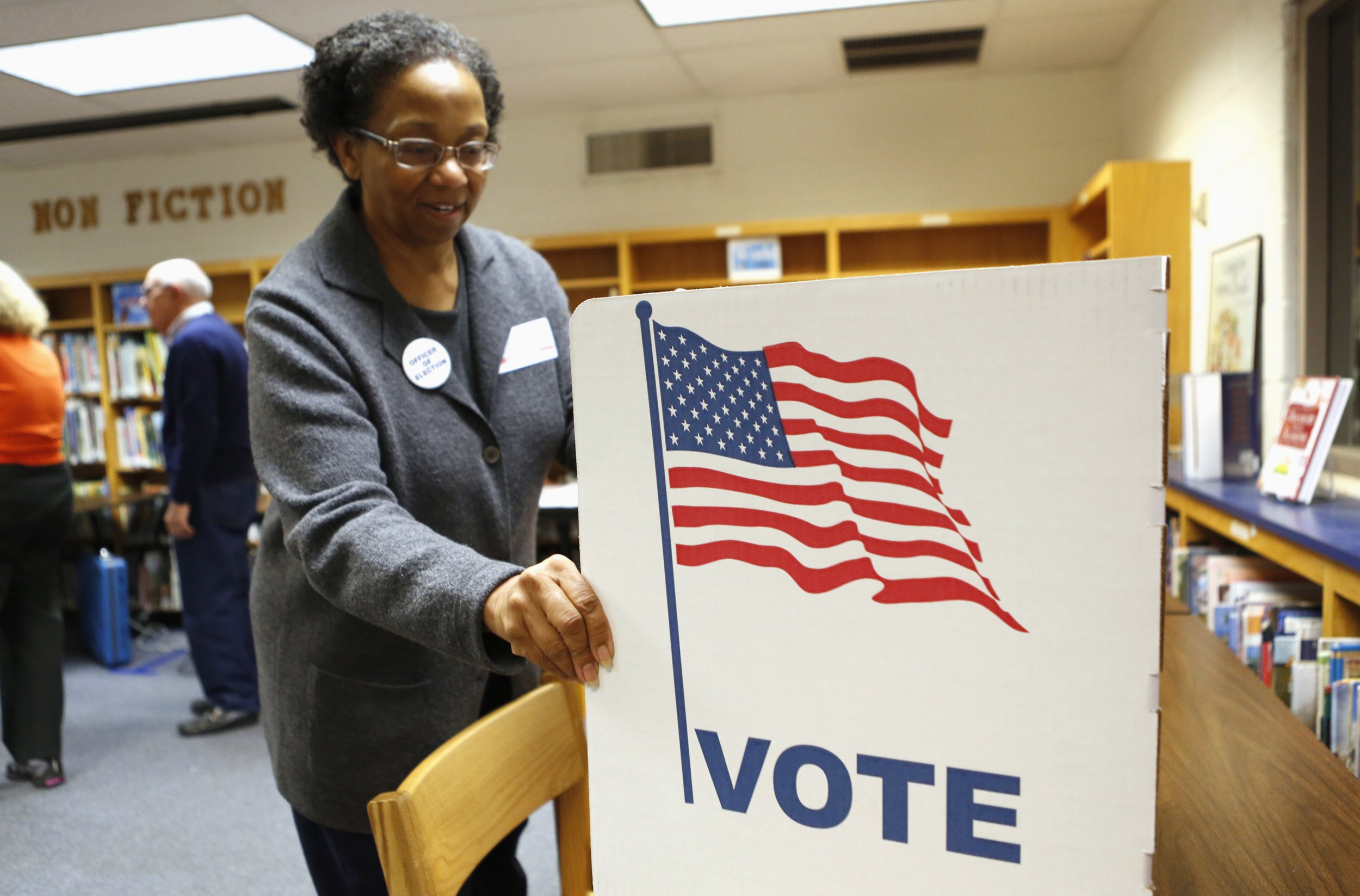 Lines wrapping around parking lots. An orchestra of telephones ringing at the voter protection hotline. These are the sights and sounds that echoed from North Carolina to Arizona during this year's primaries.
I have worked in voter protection for the better part of my career and for the past 16 years with the national racial justice organization Advancement Project. Over the years, we've witnessed nearly every voting barrier on the books. This year brought no exception. With staff and grass-roots partners on-site in Missouri, Florida, North Carolina and Arizona, here's some of what we've seen:
Long Lines
North Carolinians had fewer days to vote after the elimination of a week of early voting under the state's monster voting law, H.B. 589. The 2013 law imposed a laundry list of regulations on how, when and where voters could cast a ballot—in particular, voters of color.
At congested polling sites, voters in Wake County confronted lines lasting hours to cast a ballot within the shortened early-voting period. On Election Day, voters at the First Alliance Church in Winston-Salem and the Ivy Community Center in Durham waited in lines for up to two hours. The voter protection hotline had to add an extra phone number to accommodate the influx of calls.
In Arizona, voters waited up to five hours at limited polling sites after Maricopa County election officials cut polls by 70 percent since 2012. Cars remained gridlocked in crowded parking lots and lines that stretched hundreds of voters long, even after polls closed.
Since voters of color make up 40 percent of Maricopa's voting population, it is unlikely that the poll reductions would have passed federal preclearance had the full protections of the Voting Rights Act been in effect. Since the 2013 Supreme Court ruling in Shelby County v. Holder gutted the VRA's federal preclearance formula for states with a history of voter suppression—including Arizona—Congress has yet to restore these protections.
Confusion
Voters in Missouri's St. Louis County were asked for photo ID, causing confusion about whether they could use their voter notification cards to vote.
While the state's constitutional right to vote has blocked a decade's worth of attempts to impose a photo ID requirement, new legislation on the Missouri Senate floor may have contributed to the misinformation from poll workers and confusion at the polls. If passed, the laws will chip away at the constitutional right to vote and clear a path for an ID requirement.
In Florida, voters were confused about where to vote after massive changes to precinct locations. Lawmakers in the state have made perpetual attempts to dilute the voting power of communities of color by skewing congressional lines, prompting legal battles and adding to confusion on Election Day.
Suppression
Lines and confusion are just a few examples of election obstacles we've seen hinder access to the ballot during our years in the field—and we've seen them all.
Few sights are more troubling than an elderly, lifelong voter facing a maze of bureaucratic obstacles while trying to get a newly required photo ID. It's easy to see what is wrong with this picture. Visuals like this misalign with our values of a just democracy. But the hardest part of voter protection isn't seeing suppression in action. When we see it, hopefully, we can fix it.
Think about the voters we never see. Consider the voices we never hear.
Every time I see a car drive past a polling place with a line stretching the block, I wonder if that was a would-be voter. Maybe they don't have enough time before their night shift. Maybe they have to pick up their child from Little League practice. Maybe their health doesn't allow them to stand in line for hours on end. Maybe they don't have a state-issued photo ID.
I won't ever know their stories, not to mention the stories of those who could never afford transportation to drive past the polls in the first place.
The hardest reality of my job is the countless stories I will never know—the stories of those who are made invisible in our democracy.
Any voting regulation that has a chilling effect, especially on communities that fought the hardest for their fundamental right to vote, is undemocratic. As the Reverend William J. Barber of the North Carolina NAACP says, "The right to vote should be constitutional—not confusing."
Our leaders should be in the business of making the vote accessible, not out of reach. They should enshrine our fundamental right to vote as an affirmative tenet of our U.S. Constitution.
Until then, we'll keep fighting—from Florida to Missouri, North Carolina to Arizona—to ensure that every voter is visible in our democracy.
Penda D. Hair is co-director of the Advancement Project.