Who Is Prince Ali bin al-Hussein, Sepp Blatter's FIFA Presidential Challenger?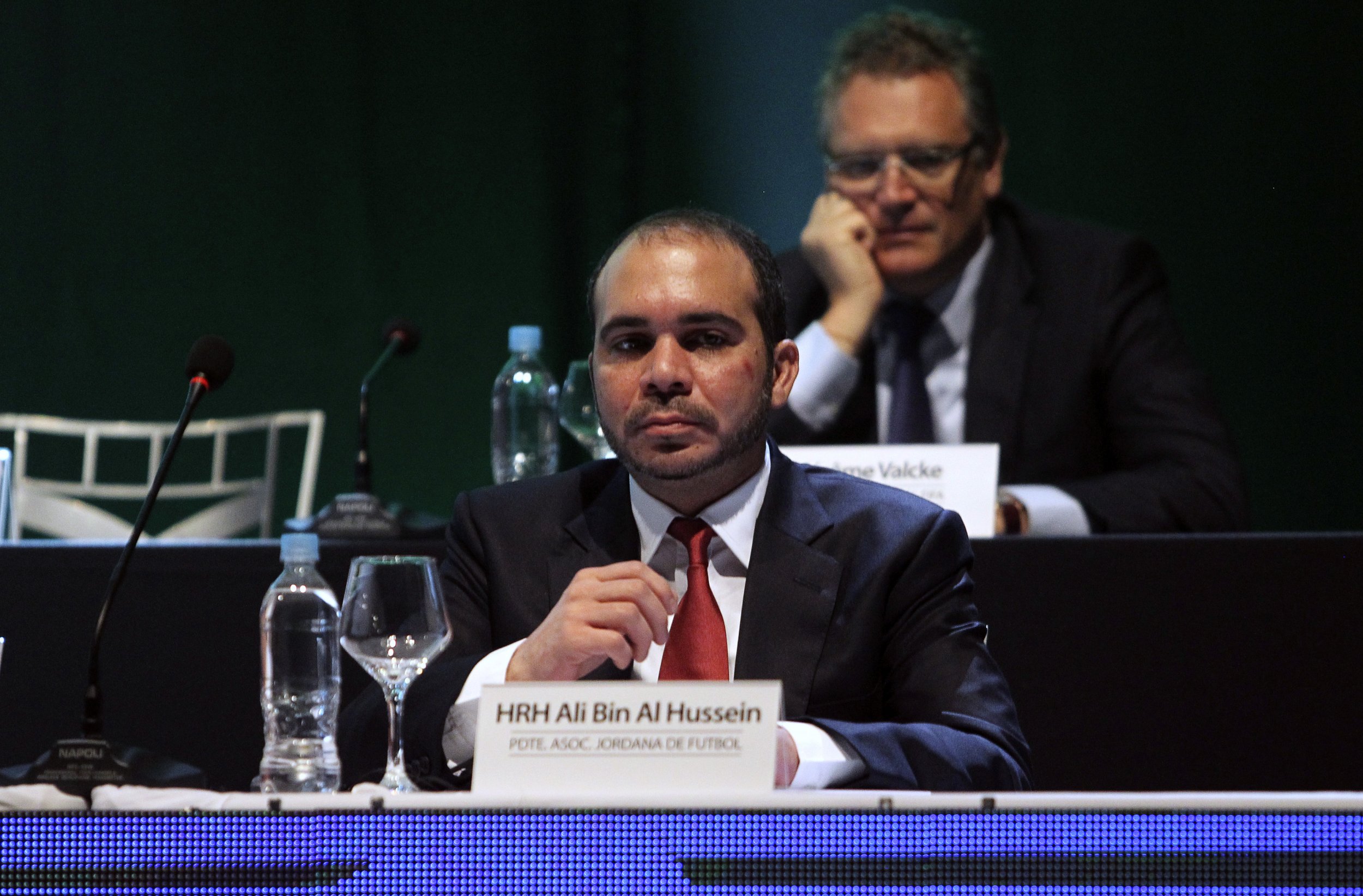 On Friday, FIFA will vote on whether to replace Sepp Blatter, the long time president of the organization. His challenger, Prince Ali bin al-Hussein of Jordan, is essentially his opposite: half his age, an advocate for transparency and only interested in serving one term. Fourteen people were charged with corruption in FIFA, and the organization has been under intense pressure to elect a new president.
Prince Ali comes from an impressive background: His brother is King Abdullah of Jordan, he was a special forces officer and he is the 43rd generation direct descendant of Muhammad, the Prophet of the Islam. As a member of the military, Prince Ali is a trained parachute jumper and gave slain pilot Moaz al-Kasasbeh his wings. Al-Kasasbeh was killed by the Islamic State in an act that united Jordan aggressively against the terrorist organization.
Currently, the Prince serves as the vice president of FIFA. During his time with the organization, he pushed women's rights at soccer matches. The ban on hijabs was lifted as a result of his advocacy. He has also pushed for transparency as to the selections of the 2018 and 2022 World Cups, both of which have been shrouded in controversy.
Unlike Blatter, Prince Ali plans to serve only one term if he is elected. "One term. I want to get in there, make the changes that need to be made and then get out of the way," he said in an interview with the New York Times.
"FIFA does not exist in a bubble," Prince Ali said at a press conference on Friday before the vote. "Nothing in life can exist without hope... Change is not an event, it is a process. It will take a committed leader to fix the mess we are in."
Who Is Prince Ali bin al-Hussein, Sepp Blatter's FIFA Presidential Challenger? | World