Who Is Prince Khalid bin Salman? Saudi Arabia's Ambassador to the U.S. Has Returned to Riyadh
Saudi Arabia's ambassador to the United States returned from Washington to the kingdom last week, and there have been conflicting reports whether or not he will head back to the U.S.
Prince Khalid bin Salman, the son of Saudi Arabia's King Salman and brother of Crown Prince Mohammed bin Salman, officially took up his post as ambassador to Washington in July 2017. At the time, Saudi media hailed the move as a step toward reinvigorating ties with the U.S. and also toward giving the royal family a "personal and direct" link to President Donald Trump.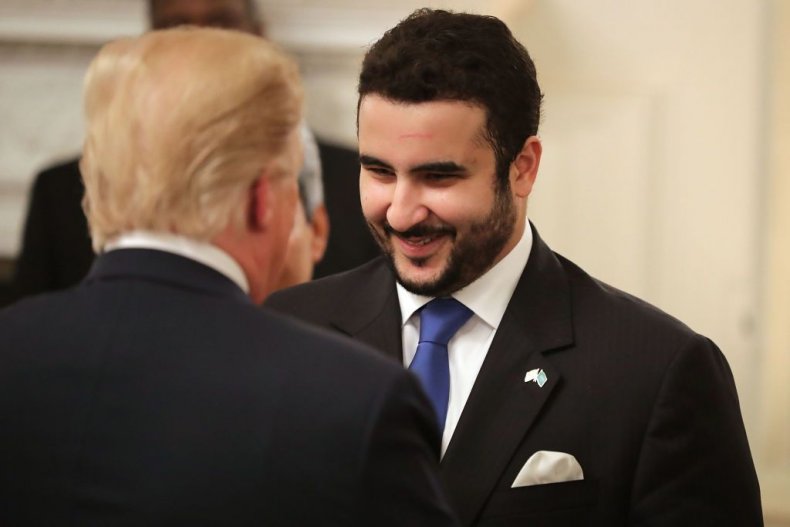 However, as tensions have risen between Washington and Riyadh over the suspected murder of journalist and Washington Post contributor Jamal Khashoggi, who disappeared after he entered the Saudi Consulate in Istanbul earlier this month, the ambassador has returned to the kingdom. CBS News journalist Cami McCormick initially reported on Tuesday that Prince Khalid was not expected to return, but the network's State Department reporter Kylie Atwood later reported, "State Dept officials say that their understanding is that he will be returning to Washington."
Prince Khalid, The Wall Street Journal reported, accompanied by Saudi Foreign Minister Adel al-Jubeir, met Secretary of State Mike Pompeo upon arrival in Riyadh on Tuesday. President Donald Trump sent Pompeo to speak with Saudi leaders directly, as international attention has focused on what took place in Istanbul.
Saudi Arabia allowed Turkish investigators to enter the consulate this week, but Turkish President Recep Tayyip Erdogan pointed out that some of the facilities rooms had recently been repainted, complicating the investigation. Turkish officials have maintained that Saudi Arabia killed Khashoggi within the consulate, claiming they have evidence to confirm their accusations.
Riyadh has completely denied any involvement in the journalist's disappearance. However, reports have suggested the kingdom is preparing a statement acknowledging the death took place in the consulate but was the accidental result of an interrogation.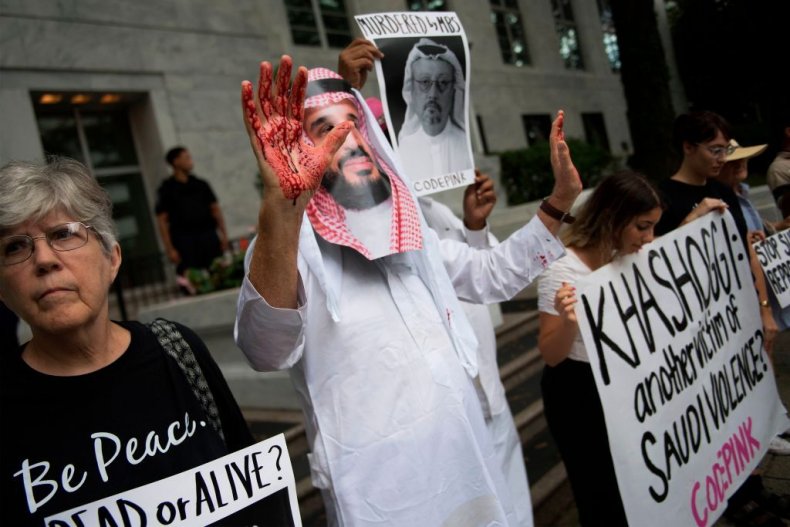 Why Prince Khalid returned to Riyadh is unclear, but Mohammad al-Otaibi, Saudi Arabia's consul general in Istanbul reportedly left Turkey for Riyadh on Tuesday, as well.
Before becoming an ambassador, the prince was an adviser at Saudi Arabia's embassy in Washington as well as at the Ministry of Defense in Riyadh, according to his bio on the embassy's website. Prior to that, he served as a pilot in the kingdom's air force, flying F-15s and taking parting in more than 50 combat missions in Syria and Yemen.
When he took his post in Washington, Marcelle M. Wahba, a former U.S. ambassador to the United Arab Emirates and president of the Arab Gulf States Institute in Washington, told Saudi Arabia's English-language newspaper Arab News that Prince Khalid's biggest challenge would be improving and broadening the kingdom's image.
"That means the economic, public affairs and cultural affairs departments at the embassy should be strengthened and empowered to engage widely with the Washington policy community and American audiences," Wahba said.
Whether Saudi Arabia, or Prince Khalid himself, was involved in the disappearance of Khashoggi still remains unclear. But the international incident has strained ties between Washington and Riyadh, while also casting a shadow over reforms championed by Prince Mohammed.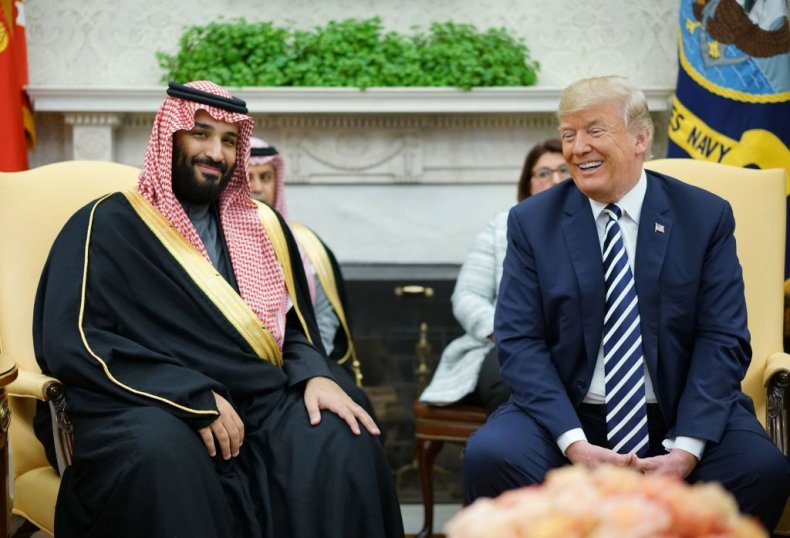 Although Trump has argued that weapons sales to the kingdom should continue, saying they'll otherwise just buy from China or Russia, top Republican lawmakers disagree. Senator Lindsey Graham, a Republican who is seen as a close Trump ally, blasted the kingdom in Tuesday media appearances.
Pointing out that he has previously been the "biggest defender" of Saudi Arabia, Graham called the crown prince "rogue" in an interview with Fox News. "This guy is a wrecking ball. He had this guy murdered in a consulate in Turkey and to expect me to ignore it," he said, "I feel used and abused."
"I would suspend arms sales as long as [Prince Mohammed] is in charge," Graham later added in an interview with Fox News Radio.
Trump, conversely, appears to be trusting the denials of the crown prince. Posting to Twitter on Tuesday afternoon, the president said he had just spoken to Prince Mohammed and that the prince "will rapidly expand, a full and complete investigation into this matter."