Who is Quade Green? Kentucky Sophomore Guard Transferring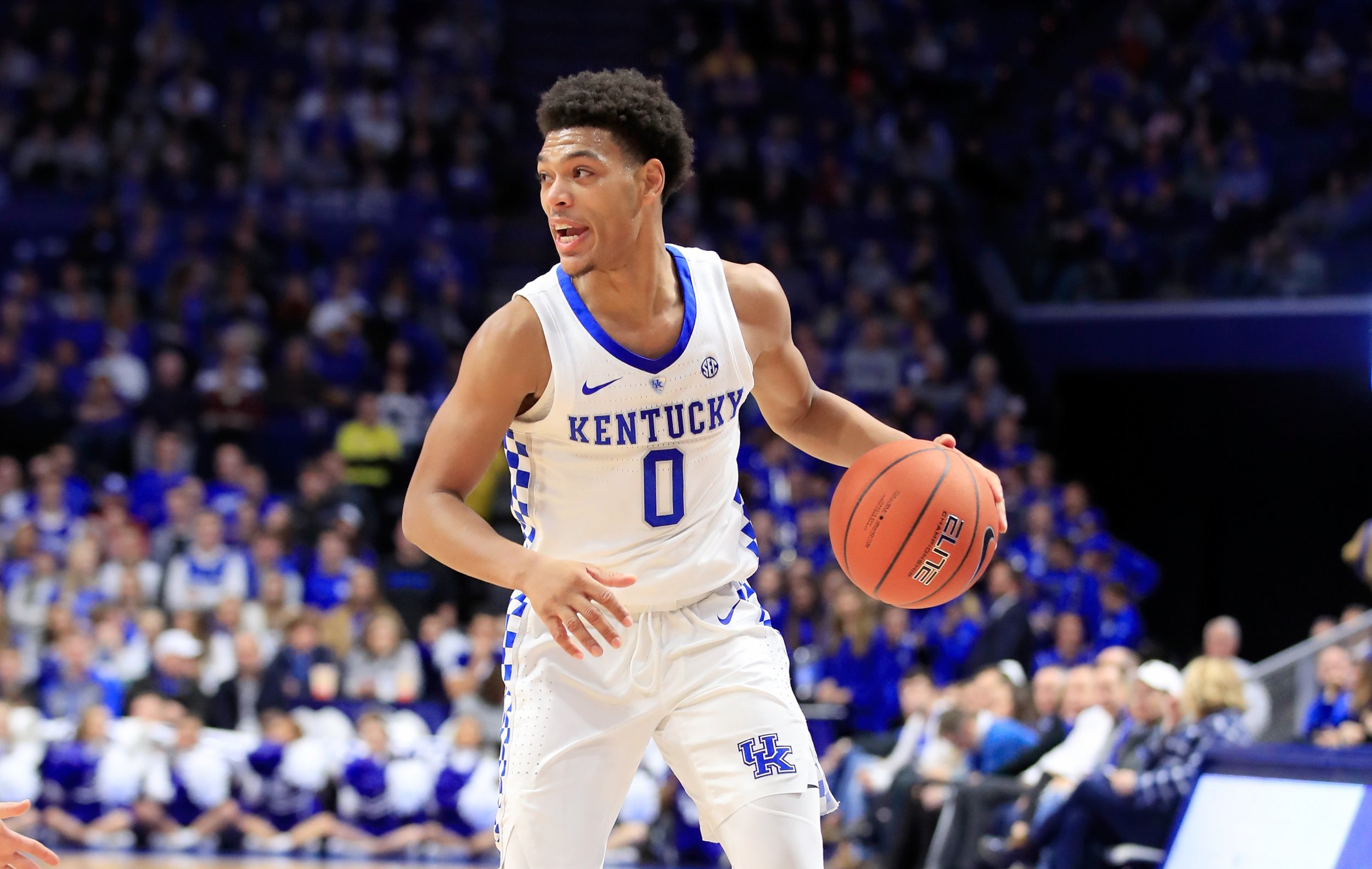 Kentucky sophomore point guard Quade Green will transfer away from the program, the university announced on Wednesday.
"We will miss his play, his competitiveness and that smile of his, but @Q_Green1 has decided to explore his options elsewhere and will transfer from Kentucky. We wish you nothing but the best, Q. Once a Wildcat, always a Wildcat," Kentucky men's basketball's official Twitter account shared.
Green notified the program of his decision to transfer on Wednesday and will be able to join another school without any restrictions, per NCAA rules.
"I have loved my time at Kentucky and love Coach Cal and the staff," Green said via UK Athletics' official website. "This was a difficult decision and one I didn't take lightly. However, after talking with my family and the coaching staff, I just felt like it was best that I explore other opportunities for my athletic and academic future. I have enjoyed my time at Kentucky and I'll never forget the Big Blue Nation for its love and its support."
Green, a former 5-star prospect, appeared in 43 games for the Wildcats during the past two seasons, averaging 9.0 points and 2.6 assists per game. He also ranked third among Kentucky players as a freshman with 41 3-pointers made, while also going 11 of 26 during his sophomore campaign (42.3 percent).
Green started in 13 of 34 games during his time at Kentucky and was averaging 17.8 minutes per game during the 2018-19 season. He also scored in double figures 17 times, including six of his final 11 games, during his freshman season, which included a big performance during the Wildcats' 2018 Southeastern Conference Tournament championship and NCAA tournament runs.
"I met with Quade yesterday and we talked through a lot of different things," UK men's basketball head coach John Calipari said. "The thing that struck me most is what a great kid Quade is. He felt like he was in a position that he couldn't overcome and he had the maturity to come in and sit down and talk through it with me.
"Quade has my full support with this decision. We haven't had many kids leave, but when we do, we always support them and, in just about every case, stay in touch with each other. I hope that will be the case with Quade."
Quade scored in double figures four times this season, including a season-best 17 points against VMI. The Philadelphia native ranked as the No. 5 point guard, No. 3 player from the state of Pennsylvania and the No. 26 overall prospect for the 2018 national recruiting cycle.