Who Qualifies for the Second Stimulus Check Worth $600?
A second round of stimulus checks worth $600 has been approved, with senators announcing an economic relief package totaling approximately $900 billion.
As well as the $600 checks, the relief package also includes an extra $300 in unemployment insurance as well as small business aid, food and rental assistance and money for schools.
The deal was finalized on Sunday and will be quickly approved, following months of negotiations between Republicans and Democrats—but who will get the second stimulus checks?
Who qualifies for the $600 stimulus check?
Americans who earned less than $75,000 in 2019 will qualify for the $600 check. The benefit amount is reduced for those who earned more than $75,000 in 2019, while people who earned more than $99,000 in 2019 will not qualify.
Children are also eligible for the $600 stimulus check, which is more than the $500 they received earlier this year, meaning a family of four could receive $2,400, for example. However, adult dependents are not expected to qualify for the stimulus checks.
Additionally, there is no limit on the amount of money that a single household could receive.
Families that include a parent who is not a U.S. citizen would qualify, though undocumented immigrants themselves would not.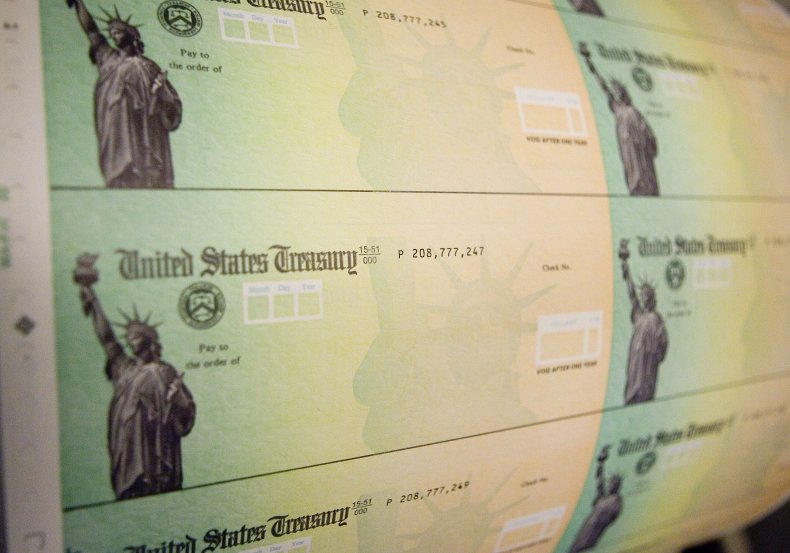 Some college students will qualify for the $600 stimulus check, but they have to meet certain criteria, such as being an eligible taxpayer and not being claimed on a tax return as a dependent. Generally, if an individual supports more than half of their costs themselves, they cannot be claimed as a dependent.
On Sunday, Senate Majority Leader Mitch McConnell tweeted: "As the American people continue battling the coronavirus this holiday season, they will not be on their own.
"Congress has just reached an agreement. We will pass another rescue package ASAP. More help is on the way."
However, the $600 is half the amount that Americans received earlier this year as part of the CARES Act. Senate Minority Leader Chuck Schumer (D-N.Y.) believes that $600 is not enough, and said on Twitter: "This #COVIDrelief will provide emergency aid to Americans.
"But anyone who thinks this is enough does not know what's going on in America and has not looked into the eyes of a small business owner, a restaurant owner losing their business. We must do more under President [Joe] Biden."
The Washington Post reported that despite Schumer saying that $600 is not enough, he believed the second round of stimulus checks will "give the new president a boost, a head start, as he prepared to right our ailing economy."