Who Is Rachael Denhollander? Meet First Woman to Publicly Accuse Larry Nassar of Sexual Abuse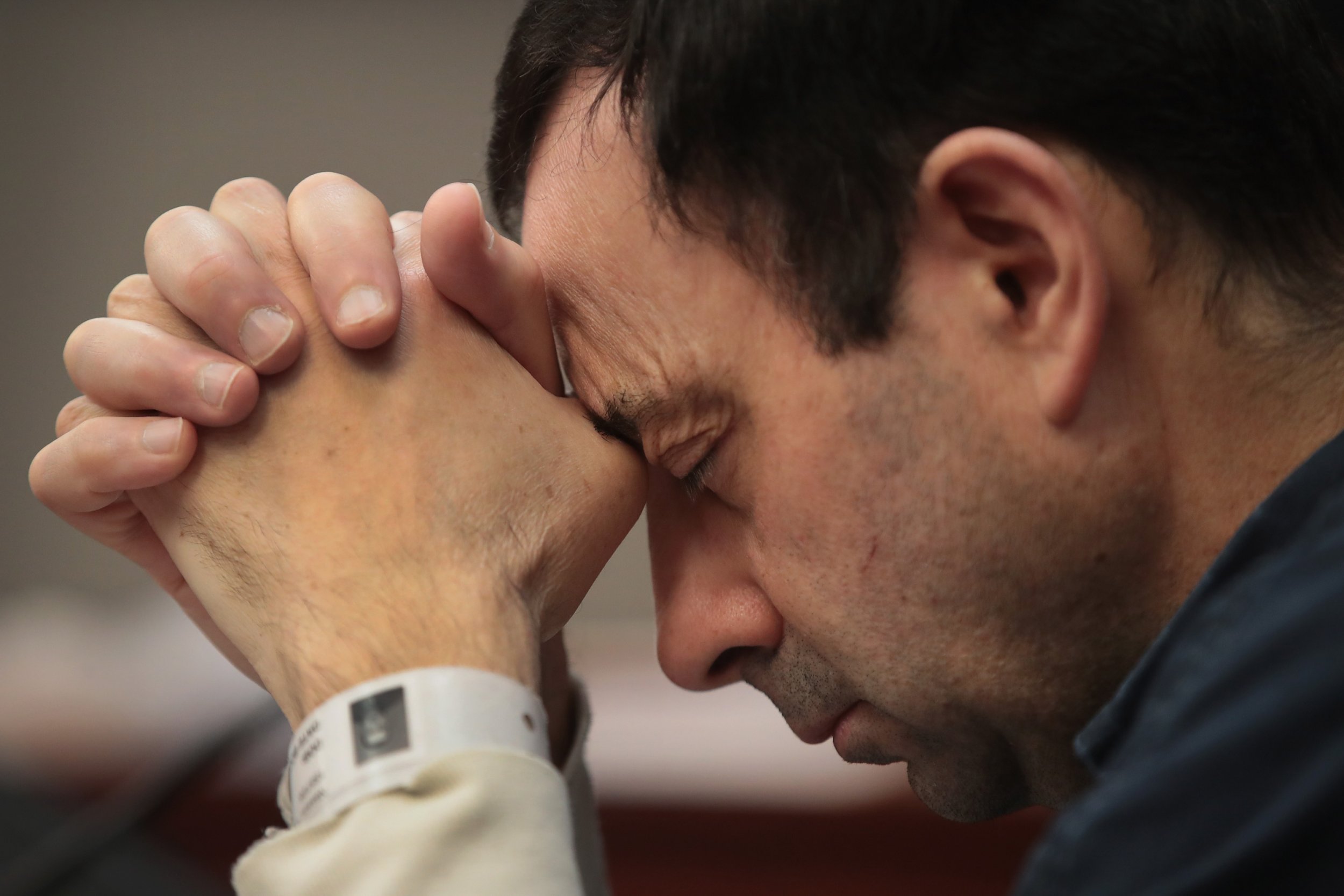 Rachael Denhollander was 15 when she was molested by Larry Nassar, the former sports medicine doctor at Michigan State University.
Sixteen years later, she became the first of over 160 women to publicly accuse Nassar of sexual abuse. And on Wednesday, she was the last of 156 women to appear in an Ingham County Circuit Court in Michigan to tell her story.
"You have become a man ruled by selfish and perverted desires. You chose to pursue your wickedness, no matter what it cost others," Denhollander said to Nassar. "I can speak the truth about my abuse without minimization or mitigation, and I can call it evil because I know what goodness is. And this is why I pity you."
During a January 20 interview with NPR, Denhollander recalled discussions other gymnasts had about medical visits with Nassar. "The conclusion was, 'Well, this must be medical treatment, because he'd never be allowed near us if it wasn't.' And as a 15-year-old, that was my thought process," she said.
Denhollander was coaching gymnastics in 2004 when she first reported the abuse, revealing some of the allegations to a fellow coach so other athletes would not go to Nassar for treatment.
After The Indianapolis Star published a piece in 2016 about investigating USA Gymnastics sexual abuse, the former gymnast contacted the paper to report her experience. In December 2017, Denhollander testified for almost three hours during the child pornography case against Nassar, which led to a sentence of 60 years in prison.
Denhollander's initial criminal complaint against Nassar about sexual abuse opened the door for his other victims to feel comfortable coming forward.
"You started the tidal wave," Judge Rosemarie Aquilina told Denhollander in court on Wednesday. "You made all of this happen. You made all of these voices matter. Your sister survivors and I thank you. You are the bravest person I have ever had in my courtroom."
Assistant Attorney General Angela Povilaitis gave credit to Denhollander and The Indianapolis Star after the case, saying that without the two "Nassar would still be practicing medicine."
Denhollander pleaded for Nassar to receive the maximum sentence for his years of abuse. "This sentence will send a message about how serious abuse will be taken," she said. "I submit to you that these children are worth everything. Worth every protection the law can offer. Worth the maximum sentence."
Nassar pleaded guilty to seven counts of criminal sexual conduct in November.
On Wednesday, Aquilina sentenced Nassar to up to 175 years in prison. "I just signed your death warrant," she told him.