Who Is Rain Dove? Rose McGowan Reveals Leaked Asia Argento Texts Came From 'the Being I've Been Dating'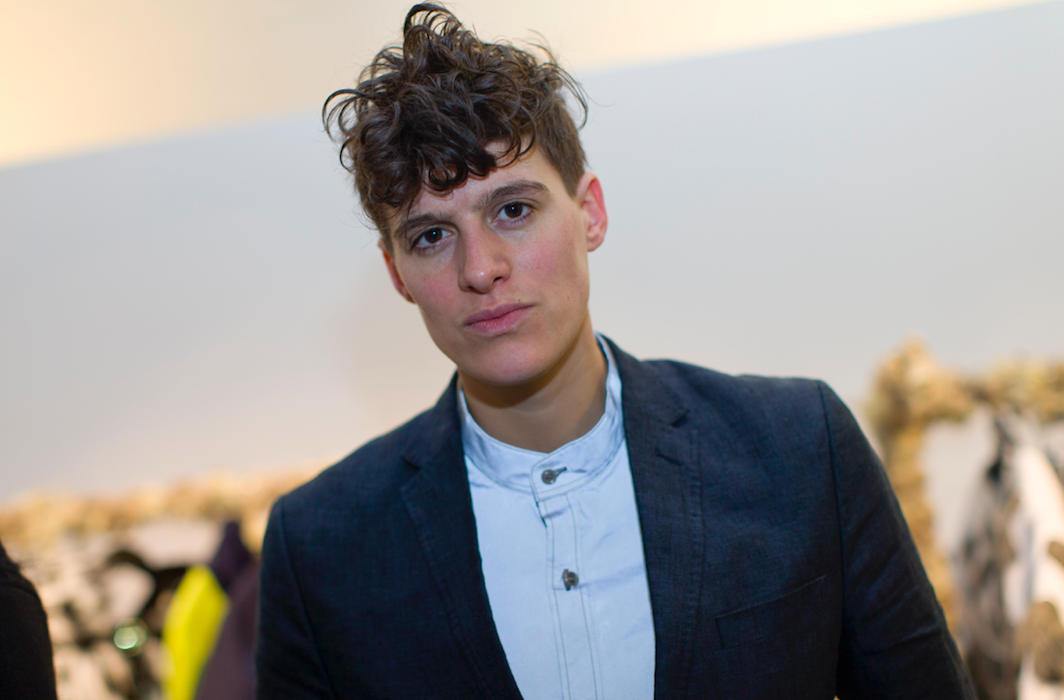 Rose McGowan issued a statement on Asia Argento's sexual assault allegations. While doing so, she announced she was dating Rain Dove. She used "they" and "them" to address Dove, who apparently prefers gender-neutral pronouns. Dove had apparently been texting with Argento after McGowan introduced them.
"I received a phone call and series of messages from the being I've been dating- Rain Dove," McGowan wrote in her statement. "They said that they had been texting with Asia and that Asia had revealed that she had indeed slept with Jimmy Bennet. Rain also shared that Asia had stated that she'd been receiving unsolicited nudes of Jimmy since he had been 12."
According to McGowan's account, Argento never tried to stop Bennett, who accused Argento of assaulting him when he was 17 years old and she was 37, to stop sending the nude pictures.
"Asia mentioned in these texts that she didn't take any action on those images. No reporting to authorities, to the parents, or blocking of Jimmy's social media. Not even a simple message, 'Don't send me these images. They are inappropriate,'" McGowan claimed. "There were a few other details revealed as well that I am not at liberty to mention in this statement as investigators do their job."
Dove wanted to take the text messages to police and McGowan encouraged them to do so. "Rain Dove said that they were going to go to the police with these texts once we were done speaking no matter what. But that they wanted me to be aware of them so that I may be able to take further actions. I responded with "You have to. You must." I wasted no time," she wrote. "An hour after our conversation was finished Rain Dove confirmed that they had turned over the texts and were in conversation with officers. Almost 48 hours later the texts were in the press."
The text messages were likely the ones posted by TMZ where Argento seemingly admitted to sleeping with Bennett. If they were truly messages written by her, Argento didn't know that Bennett was 17, but she didn't ask about his age either.
McGowan introduced Argento to Dove three days after celebrity chef Anthony Bourdain died. Argento and Bourdain famously dated.
"I was with Asia to comfort and support her. Rain Dove came to support us both. It was an emotionally chaotic time and Rain Dove suggested we go to Berlin for a couple days to take the mourning out of Asia's home and into a neutral space. So we did. While in Berlin Asia had mentioned that she was being extorted for a large sum of money every month by someone who was blackmailing them with a provocative image," McGowan wrote. "No one in the room knew who the extortionist was. Now we know it to be a reference to this case."
Dove, 28, is a model, actor, and activist who was voted Most Eligible Bachelorette in 2014 by SheWired. In 2015, Rain Dove was named one of Elle Magazine's 12 Women Who Are Redefining Beauty.
On Wednesday, Dove tweeted a message that seemed to be aimed at Argento. "The truth helps me sleep well at night. That's why it's coming out no matter what. Friend, family, acquaintance it doesn't matter when it comes to justice- you do not get special treatment," Dove tweeted. "You get equal treatment. Hope you're ready. #MeToo."
In an August 6 message, she hinted she was dating someone who others wouldn't like. "I'm dating a human many hate me 4 dating. Yet those ppl never met them. Likely never will. They don't see the activism behind the scenes, hard work, ppl this Being surrounds themself w/. They only believe wht they read in tabloids & it's sad cuz I wish ppl wld think 4 themselves," the post said.