Who is Ramon Escobar? Suspect Was Deported 6 Times Before Being Arrested for Los Angeles Baseball Bat Deaths
A man accused of killing three homeless people and seriously injuring four others by viciously beating them with a baseball bat has been deported from the country six times previously, authorities have confirmed.
Ramon Escobar, 47, is accused of attacking a total of seven men in a series of attacks in Los Angeles and Santa Monica, three of who died from their injuries.
Police believe robbery was the motive behind the attacks from the "violent predator" after the suspect was found to have rummaged through the pockets of the men after attacking them.
He was arrested by Santa Monica Police on suspicion of assault with a deadly weapon following an attack at around 6:50 a.m. on September 24 near 7th Street, which left the victim in a critical condition. Following his arrest, the LAPD linked him to the three attacks in LA, as well as the murder of 39-year-old fisherman Steven Ray Cruze Jr. underneath the Santa Monica Pier, the LA Times reports.
Escobar is also accused of seriously injuring a person sleeping on the beach in Santa Monica on September 8 and another man also sleeping on the beach two days later. The second victim remains in a coma, reports CBS Los Angeles.
Billy Hayes of the LAPD's Robbery-Homicide Division said during a press conference that police recovered a baseball bat and bolt cutters during a search of Escobar's car following his arrest which are believed to have been used in the attacks.
U.S. Immigration and Customs Enforcement (ICE) officials confirmed that Escobar, a Salvadoran national, had been deported six times between 1997 and 2011.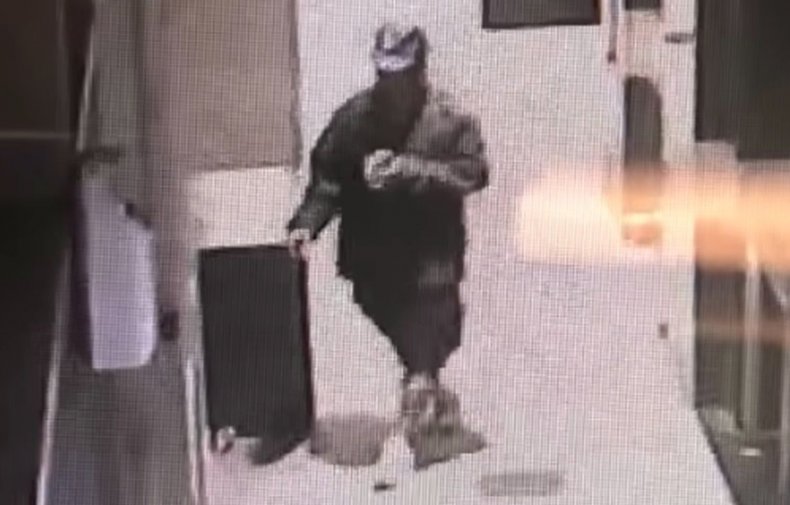 He also has six felony convictions for burglary and illegal reentry.
"After illegally reentering the U.S. following his most-recent removal Alberto-Escobar filed an appeal of his immigration case with the Board of Immigration Appeals in June 2016, which the courts granted in December 2016. ICE released him from custody on an Order of Supervision in January 2017 pursuant to the court's decision," ICE added in a statement.
Houston Police confirmed on Twitter they want to speak to the 47-year in connection to the disappearance of his uncle and aunt, Dina and Rogelio Escobar, who have not been seen since late August.
Dina Escobar's burnt out car was found on a beach in Galveston, about 50 miles outside of Houston earlier this month during the investigation.
Hayes said Escobar was questioned by Houston police on August 30 following the pair's disappearance before he fled Texas and made his way to Los Angeles on September 5, three days before the first attack occurred in Santa Monica.
Who is Ramon Escobar? Suspect Was Deported 6 Times Before Being Arrested for Los Angeles Baseball Bat Deaths | U.S.