Who Is Randy Credico? Roger Stone Threatened to Take Away Associate's Dog If He Cooperated With Russia Investigation: Indictment
President Donald Trump's former adviser Roger Stone, who was arrested Friday morning following an indictment by special counsel Robert Mueller, allegedly told radio personality Randy Credico he would take away his therapy dog if he cooperated with the Russian probe.
According to Mueller's indictment, Stone, who faces charges of obstruction, witness tampering and making false statements, made the threats to Credico by email around April 9, 2018. Person 2 refers to Credico, who was allegedly an intermediary between Stone and WikiLeaks, which released a trove of hacked emails from the Hillary Clinton campaign during the 2016 presidential election.
"You are a rat. A stoolie," Stone allegedly wrote to Credico. "You backstab your friends-run your mouth my lawyers are dying Rip you to shreds."
Stone also wrote that he would "take that dog away from you."
Credico's therapy dog is a white Coton de Tulear called Bianca.
On or around the same day, Stone wrote: "I am so ready. Let's get it on. Prepare to die [expletive]."
Credico last September was granted permission to bring Bianca to court for his testimony to Mueller's grand jury on his interactions and involvement with Stone.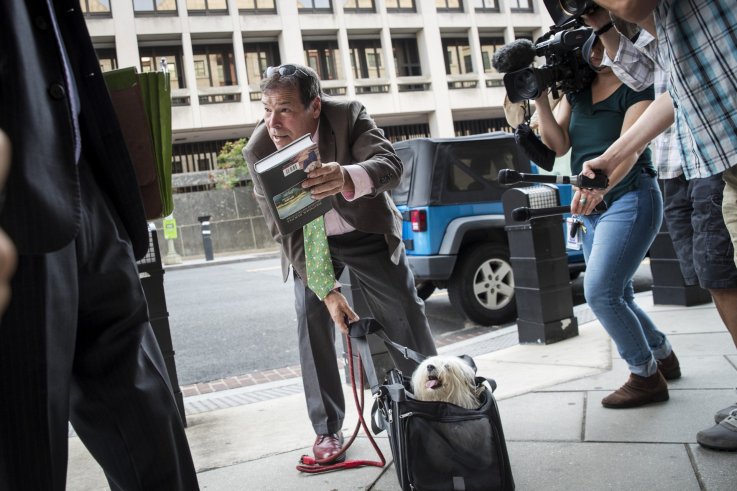 Stone, after finding out that Credico had been subpoenaed to testify before the House Intelligence Committee regarding emails and texts the two had exchanged during the presidential campaign about WikiLeaks and other matters, in December 2017 allegedly urged Credico to not reveal that Stone perjured himself.
Credico responded to Stone: "amend your testimony before I testify on the 15th." Credico later told Stone in a text message to "be honest" with the FBI. Stone replied that he would not speak to the FBI and Credico would not either if he was smart.
The seven-count indictment from Mueller accused Stone of lying about his dealings regarding the WikiLeaks release. Stone and Credico have known each other for more than a decade.
On his Twitter page, Credico describes himself as a "political satirist. Ex host of Randy Credico Live on the Fly on WBAI, civil rights activist, prankster." His profile picture is a photo of Bianca.
Besides being a radio host, Credico has run for office several times and lost. He ran as a Democratic challenger to now-Senate Minority Leader Senator Chuck Schumer in the 2010 midterms primary election, ran for the Democratic nomination of New York City mayor in 2013 and challenged New York Governor Andrew Cuomo in the 2014 Democratic primary.
Credico is a former director of the William Moses Kunstler Fund for Racial Justice based in New York. He is also a comedian.
Who Is Randy Credico? Roger Stone Threatened to Take Away Associate's Dog If He Cooperated With Russia Investigation: Indictment | U.S.