Reality Winner, a 26-year-old former National Security Agency contract employee, was sentenced to five years in prison Thursday for leaking information to the media about Russian interference in the 2016 presidential elections.
The former Air Force linguist was working for government contractor Pluribus International Corp. in Augusta, Georgia, when she was charged with "removing classified materials from a government facility and mailing it to a news outlet" last June.
Winner sent online news publication The Intercept an NSA document that found Russian meddling in "multiple U.S. state or local electoral boards."
Upon receipt of the document, the news organization sent copies to the NSA to confirm their accuracy. That exchange revealed that the document had been printed. An internal audit found that only six people had accessed the document internally and that only Winner had been in contact with The Intercept.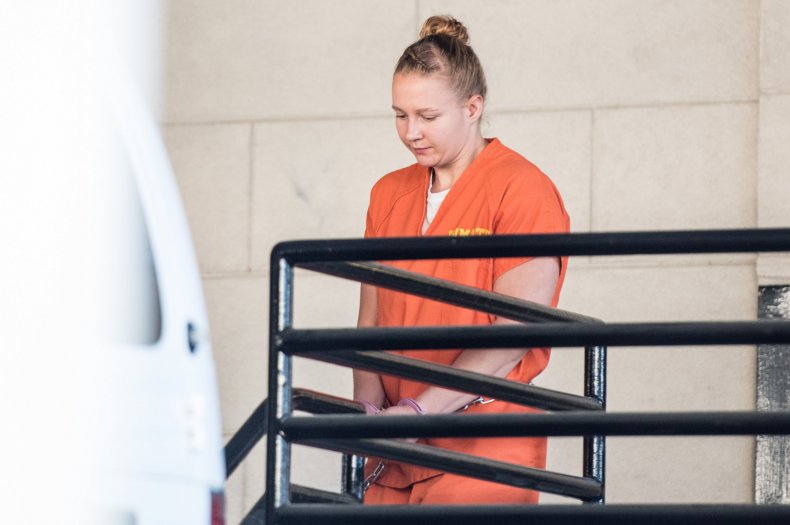 It has been suggested that by publishing the full, unredacted document, The Interceptput Winner at risk. The news site did take steps to provide Winner with a legal defense.
Winner's sentence of 63 months in prison is the longest ever for a government leaker. Winner "knowingly and intentionally betrayed the trust of her colleagues and her country," said U.S. Attorney Bobby Christine in a statement after the trial ended.
The former senior airman speaks Farsi, Dari and Pashto—popular languages in Afghanistan. In 2016 she won the Air Force Commendation Medal for "aiding in 650 enemy captures, 600 enemies killed in action and identifying 900 high-value targets."
Winner also made her feelings about President Trump known on social media. "[T]he most dangerous entry to this country was the orange fascist we let into the white house," she appeared to tweet after the president said refugees posed a danger to the United States.
During her sentencing, Winner apologized to the U.S. government and her family. "I had no intention to harm national security," she said.
"She's a good person," said her attorney John Bell. "Someone who didn't understand the magnitude of what she was doing."
Winner originally faced 10 years in prison and a $250,000 fine for violating the Espionage Act but accepted a plea deal in June. The Act was passed in the early 1900s in an effort to prevent Americans from supporting enemies during wartime but was used by the Obama administration to prosecute government whistleblowers.
"Reality Winner's courage and sacrifice for the good of her country should be honored, not punished," wrote The Intercept editor Betsy Reed in a statement. "Selective and politically motivated prosecutions of leakers and whistleblowers under the Espionage Act—which dramatically escalated under Barack Obama, opening the door for the Trump Justice Department's abuses—are an attack on the First Amendment that will one day be judged harshly by history."