WHO Recommends Steroids For Severe COVID Cases After Study Shows Using Them Lowers Fatality Rate
After results of several clinical trials indicated use of steroid drugs reduced mortality risks among critical ill COVID-19 patients, the World Health Organization (WHO) updated its guidance for recommended medical care.
An analysis of clinical trials that measured the impacts of corticosteroid treatments, versus standard care or placebo, on patients hospitalized with the new coronavirus showed statistically significant findings. Corticosteroids are both affordable and readily available drugs with anti-inflammatory effects that trials suggested could counter dangerous COVID-19 complications.
Of 678 patients that received steroid treatment, the analysis, conducted by the WHO and published in the Journal of the American Medical Association on Wednesday, showed roughly 33 percent passed away over a 28-day observation period. About 41 percent of 1,025 patients who received standard care or a placebo passed away during the same period. Statistical adjustments, using meta-analyses, reflected an absolute mortality risk reduction of about 30 percent when corticosteroid treatments were used.
"Given the moderate certainty evidence of an important reduction in the risk of death, the panel concluded that all or almost all fully informed patients with severe or critical COVID-19 would choose treatment with systemic corticosteroids," reads a passage included in the WHO's latest treatment recommendations. A group of experts, patients, clinicians and methodologists reviewed data from corticosteroid clinical trials to help formulate the guidance.
Recommendations emphasize that corticosteroid use, while seemingly beneficial for patients suffering from severe cases of COVID-19, does not appear to affect patients with non-critical cases of the disease in the same way. Guidance indicates steroid treatment for COVID-19 patients with moderate infections can be detrimental to heath conditions in some instances.
"In contrast, the panel concluded that fully informed patients with non-severe COVID-19 would mostly not choose to receive this treatment given that current data indicated they would not like derive benefit and may derive harm," wrote officials from WHO, additionally noting that health care providers should administer steroid drugs judiciously to preserve resources.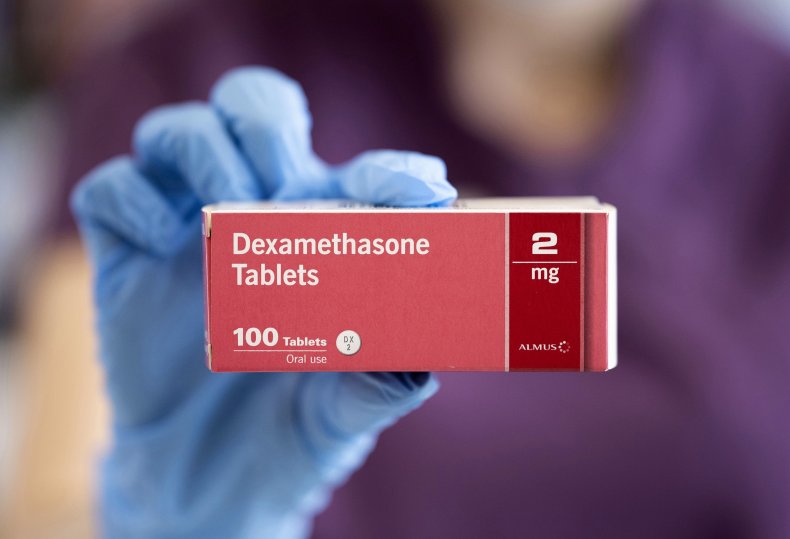 "Taking both a public health and a patient perspective, the panel warned that indiscriminate use of any therapy for COVID-19 would potentially rapidly deplete global resources and deprive patients who may benefit from it most as potentially life-saving therapy," the guidance continued.
The analysis of clinical trial results informed guidance issued by the National Institutes of Health (NIH) and Infectious Diseases Society of America, in addition to WHO.
"Patients with severe COVID-19 can develop a systemic inflammatory response that can lead to lung injury and multi system organ dysfunction," the NIH explained in its recommendations regarding steroid treatment and the new coronavirus. "It has been proposed that the potent anti-inflammatory effects of corticosteroids might prevent or mitigate these deleterious effects."
Newsweek reached out to the World Health organization for comments but did not receive a reply in time for publication.
WHO Recommends Steroids For Severe COVID Cases After Study Shows Using Them Lowers Fatality Rate | World