Who Is Redoine Faid? Helicopter Prison Break French Gangster Still On The Run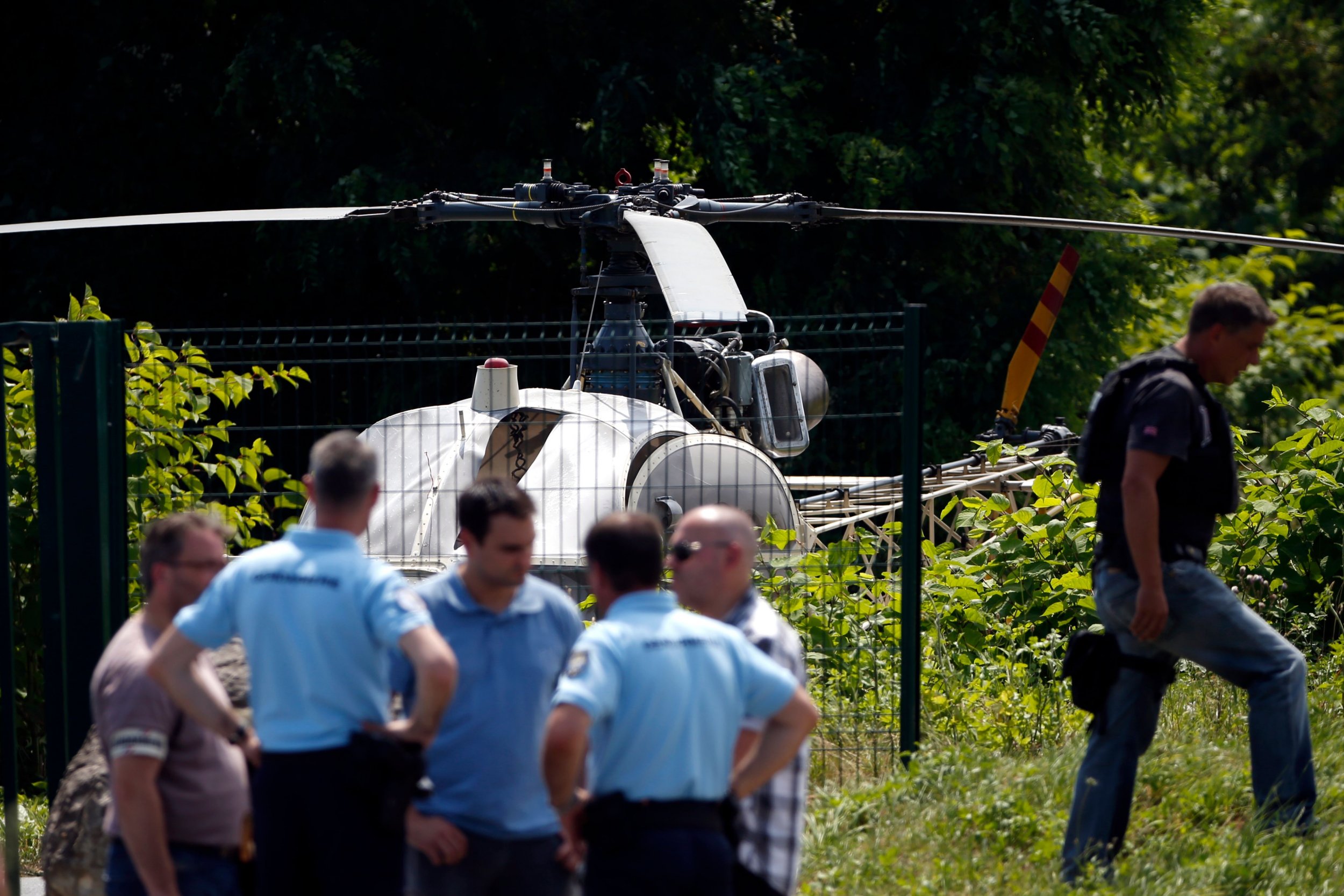 French police have launched a nationwide manhunt to track down a career criminal who escaped from a jail south of Paris on Sunday, AFP has reported.
Redoine Faid—jailed for a failed robbery in which a police officer was killed—broke free from the Sud-Francilien prison with the help of three men armed with assault rifles who hijacked a helicopter and held the pilot hostage.
Two of the gunmen used smoke bombs and angle grinders to break into the visitors' room and rescue Faid, who was being visited by his brother at the time. The chopper then lifted out of the prison yard and away to freedom. The aircraft was later found abandoned in Gonesse, to the northeast of Paris.
The pilot is being treated for shock but was said to be otherwise unharmed. He was reportedly waiting for a student at a nearby airstrip when the gunmen took him hostage and directed him to the prison. The chopper landed in the prison front yard—the only part of the facility not equipped with anti-aircraft netting. According to prison union representative Martial Delabroye, the yard is not covered because inmates only ever use it "to leave the prison."
After ditching the helicopter, Faid is believed to have switched to a black Renault Megane which was later found abandoned in a parking lot a short drive from Gonesse. Authorities think he then got into a white van to continue his escape. Around 2,900 officers have been brought in to hunt down Faid, a police official told AFP.
The French Justice Minister Nicole Belloubet described the incident as "a spectacular escape" executed by "an extremely well-prepared commando unit that may have used drones to survey the area beforehand."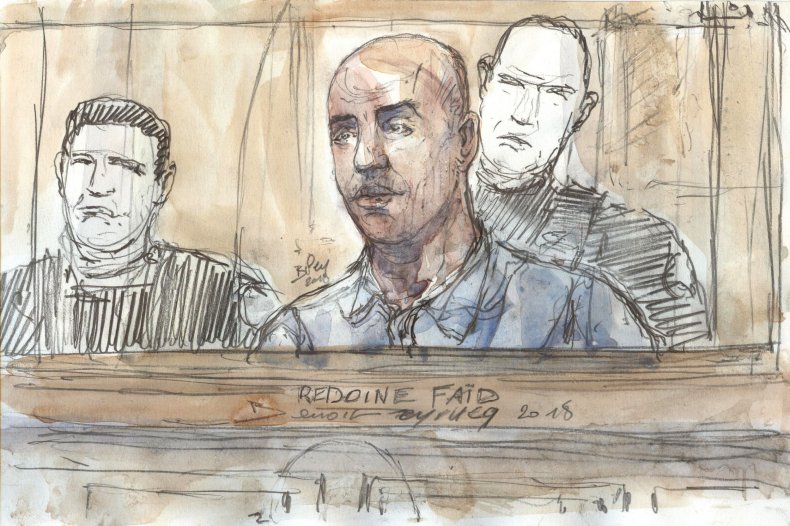 The weekend's audacious escape is in keeping with the 46-year-old's previous exploits, which have made him one of the most high profile—and now most wanted—criminals in France.
Born in 1972 to Algerian immigrants living in the northern French town of Creil, Faid gravitated towards crime as a youth. By the 1990s, he was running his own gang engaged in armed robbery and extortion in Paris. Faid says he modeled his lifestyle—and crimes—on Hollywood gangster movies, and was especially influenced by drug underworld thriller Scarface and the daring bank robbers depicted in Heat. He apparently once spoke to Heat director Michael Mann at a Paris film festival and told him, "You were my technical adviser."
His first escape from justice came in the 1990s when he spent three years on the run in Switzerland and Israel to avoid armed robbery charges. During this time, Faid claims to have learned Hebrew to pose as an ultra-Orthodox Jew and trained in firearms skills with an Israeli soldier. French authorities caught up with him in 1998, sentencing him to 30 years in prison.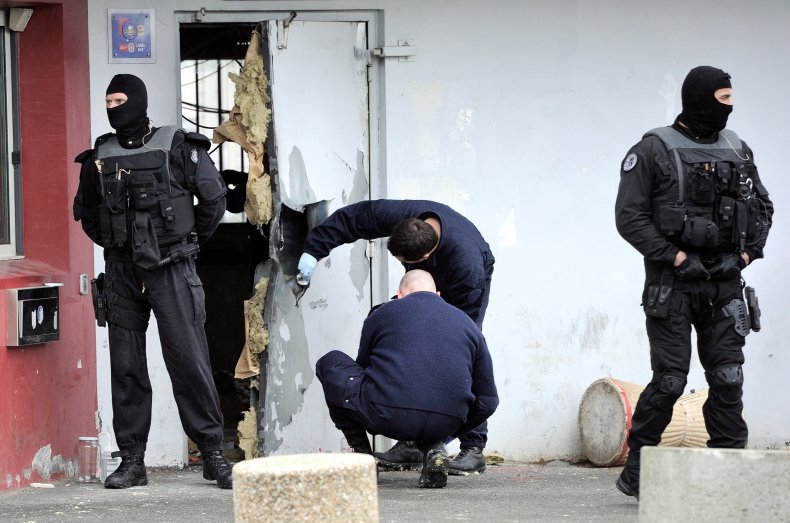 Faid was freed on parole after 10 years. He opened up about his life of organized crime in a 2009 autobiography, earning him the nickname "L'Écrivain"—"the writer"—among French police. In his book, Faid claimed to have walked away from organized crime, but by 2011 was back behind bars having breached his terms of release.
His next escape would come in 2013—less than 30 minutes of being transferred to a prison facility in Sequedin, outside Lille—taking four guards hostage at gunpoint and blowing his way out of detention using dynamite to destroy five doors. He remained on the run for six weeks before he was recaptured.
In 2017, Faid was handed a 10-year sentence for the 2013 escape. He was also sentenced to another 18 years for his involvement in a failed 2010 robbery in which 26-year-old police officer Aurelie Fouquet was killed. When his appeal failed in April 2018 his sentence was increased to 25 years. It would appear this sentence prompted Faid to mount his latest escape.