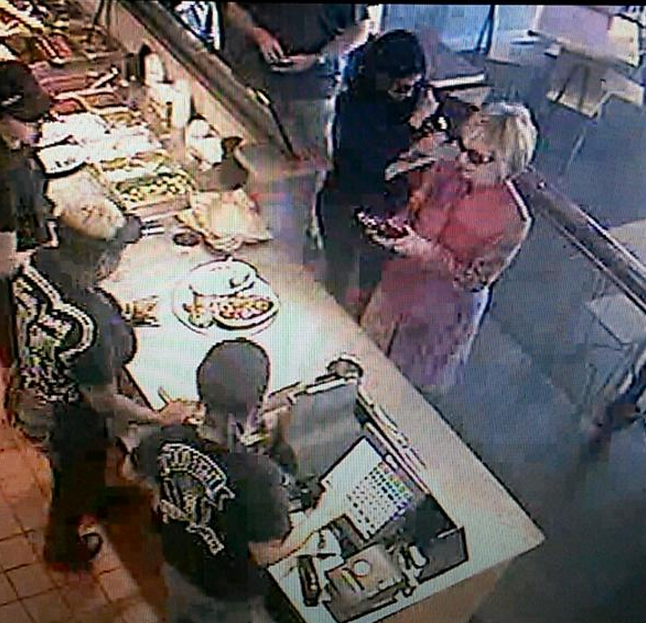 So you want to be a writer? Two possible futures: You could get paid (well!) to write brief stories that appear on Chipotle bags. Or you could get paid to write about what's inside of a politician's Chipotle bag.
One politician in particular, who formally entered the 2016 presidential race only last weekend. By now, Hillary Clinton's April 13 visit to a Maumee, Ohio, Chipotle has been scrutinized and re-scrutinized from every conceivable angle (as a grab for the millennial demographic, as a nutritional analysis, as a look at the politics of fast food companies and as a profile of the Chipotle workers who unknowingly served the former secretary of state).
What a world! (What did you eat for lunch on Monday?) By one account, The Great Chipotle Trip of 2016 has been written about 15,000 times:
For a glimpse at who's been writing about Clinton's burrito bowl—and from which angles—we narrowed down 10 major online political news outlets: The Hill, CNN (online), Yahoo News, Business Insider, The New York Times, The Wall Street Journal, Bloomberg, Fox News (online), Politico and The Huffington Post. Here's who covered what (including syndicated posts) in visual form. Click on the graphic to enlarge: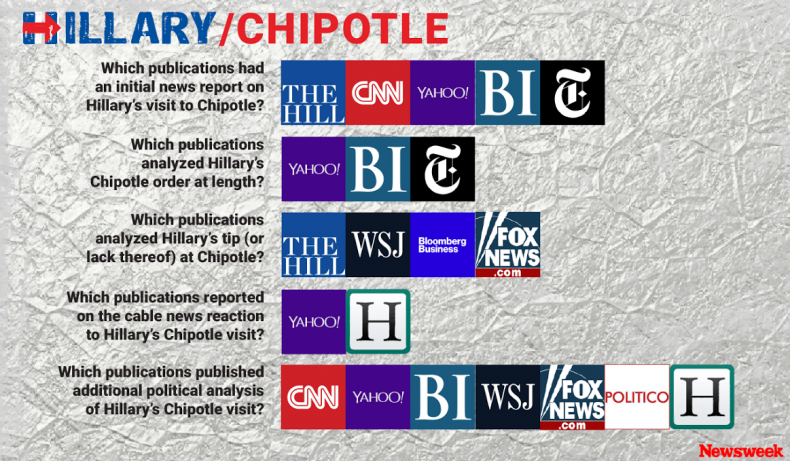 And, in no particular order, our favorite self-loathing excerpts from The New York Times' analysis of Clinton's order (a chicken bowl):
"So ask yourself: Are you sure you need to be reading this."
"All the data is online, by the way, so you also could have done this crucial analysis."
"Let others deconstruct her apparent anonymity or how her visit compared with President Obama's. Here's what The Upshot can contribute."
"You may resume your lives."
It is going to be a thrilling 19 months.
You may resume your lives.
Visualizations by Hanna Sender.