WHO Reports 7M New Cases of COVID in Europe, Says Window Is Closing to Prevent Worsening
According to the World Health Organization, Europe saw more than 7 million new cases of the COVID-19 Omicron variant during the first week of January alone, more than doubling in just two weeks.
In a press conference Tuesday, WHO Europe director Dr. Hans Kluge warned the window to close the country and protect against the collapse of the healthcare system is closing as 26 countries in its region now report more than 1 percent of their populations are currently testing positive for COVID-19.
"Omicron moves faster and wider than any (previous) variant we have seen," he said.
To help curve the rising spike, he called for countries to implement mask mandates, prioritize booster vaccinations for the at-risk populations and health care workers.
Several European countries, including Italy, Germany and Austria, implemented new restrictions earlier this week to help mitigate the recent Omicron surge. Prime Minister Boris Johnson even added a mask mandate for students returning to school to help minimize the spread of the coronavirus variant. However, European hospitals are already experiencing staff shortages and are struggling to keep up with the influx of positive COVID patients.
To mitigate staff shortages, French officials recently permitted fully vaccinated but infected health care workers to forgo the quarantine if they are experiencing little to no symptoms.
According to the WHO European dashboard, the region reported more than 8 million new cases during the past week, while countries like the United Kingdom saw a 74 percent spike and France which has a 249 percent increase.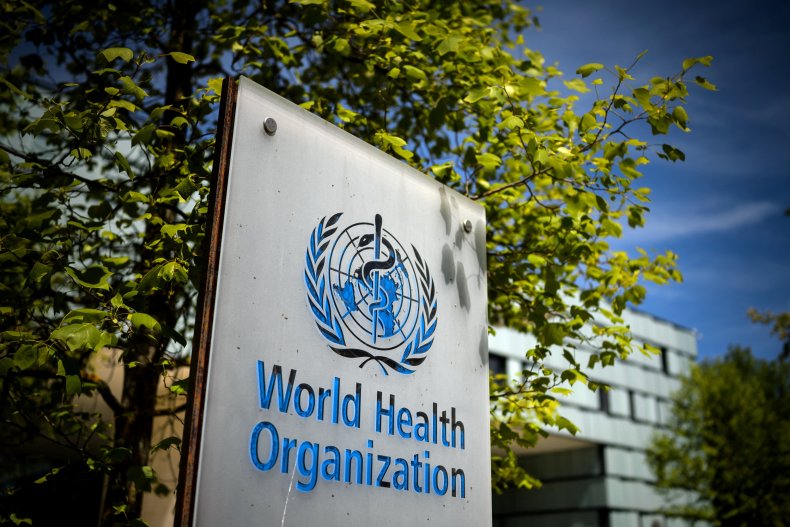 Kluge cited estimates from the Institute of Health Metrics at the University of Washington that projected half of the population in Western Europe will be infected with COVID-19 in the next six to eight weeks.
WHO's Geneva headquarters has previously pleaded with rich countries not to offer booster doses and donate them instead to poorer countries where vulnerable groups have yet to be immunized.
Kluge said he was greatly concerned that as Omicron moves east across the European continent, the variant will take a much higher toll on countries with lower vaccination coverage rates. In Denmark, he noted the coronavirus hospitalization rate was six times higher in people who weren't vaccinated compared to those who had been immunized.
Europe has been particularly hard hit by the COVID pandemic with a large number of cases from the fast-spreading Omicron variant, which is straining the health care systems across the continent.
The Associated Press contributed to this report.