Who Is Rev. Kirbyjon H. Caldwell? Houston Megachurch Pastor Accused of Scamming Elderly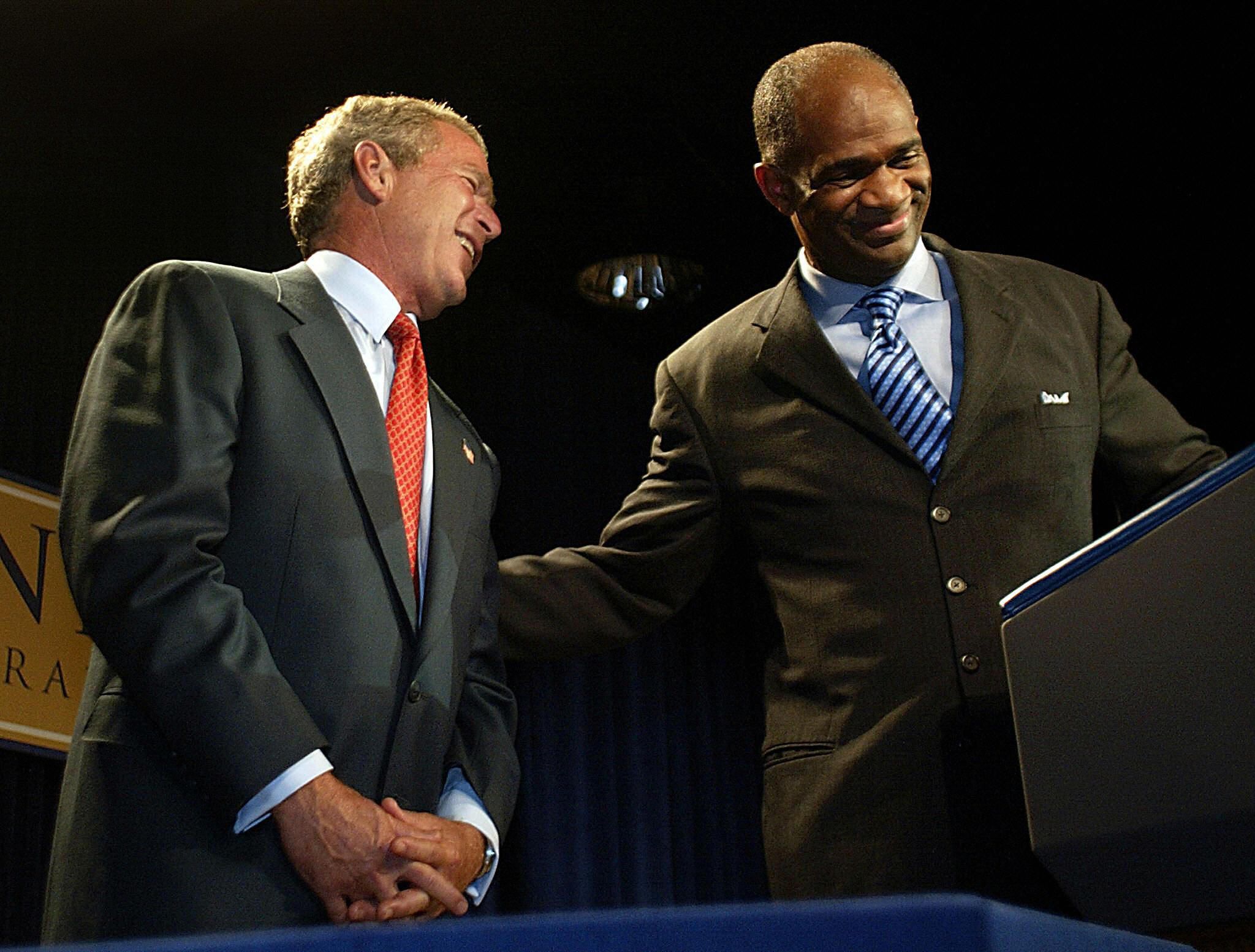 A federal court has indicted a Louisiana financial planner and a prominent Houston megachurch pastor who was a former spiritual adviser to President George W. Bush for defrauding investors out of more than $1 million.
Attorney Alexander C. Van Hook announced on Thursday that a federal grand jury was charging Rev. Kirbyjon H. Caldwell, 64, and financial planner Gregory Alan Smith, 55, with wire fraud, money laundering and conspiracy to commit those offences, according to a statement issued by the U.S. Attorney's Office, Western District of Louisiana.
The Securities and Exchange Commission brought charges against the two men over allegations that they had broken financial laws.
According to the charges, Caldwell used his influence as pastor of the 16,000-member Windsor Village United Methodist Church in Houston, and Smith used his status as operator of Smith Financial Group in Shreveport, Louisiana, to lure investors—many of whom were elderly and vulnerable—to pay more than a million dollars for historical Chinese bonds.
The bonds, which were issued by the former Republic of China before it lost power to the Communist government in 1949, are not recognized by the current Chinese government and have no investment value. As a result of the scheme, some of the investors lost their life savings.
"Smith and Caldwell promised high rates of return, sometimes three to 15 times the value of the investments," according to the statement. "Instead of investing the funds, the defendants used them to pay personal loans, credit card balances, mortgages, vehicle purchases and other personal expenses."
If found guilty, both defendants could each face up to 20 years in prison for the wire-fraud-related charges. Furthermore, they could face an additional 10 years for the money laundering counts, as well as up to $1 million in fines.
According to The Washington Post, the lawsuit could mark a significant fall from grace for Caldwell, a former investment banker and prominent figure in the religious community who was once President George W. Bush's closest spiritual advisor. Caldwell led the religious services at both of Bush's inaugurations and presided over his daughter Jenna's wedding in 2008.
He has led the Windsor Village Church since 1982, growing the membership from just a handful of parishioners to tens of thousands, according to the church website. During that time, he has also founded several community outreach programs in the Houston area.