Who Is Richard Ojeda? Democrat Who Voted for Trump to Run for President in 2020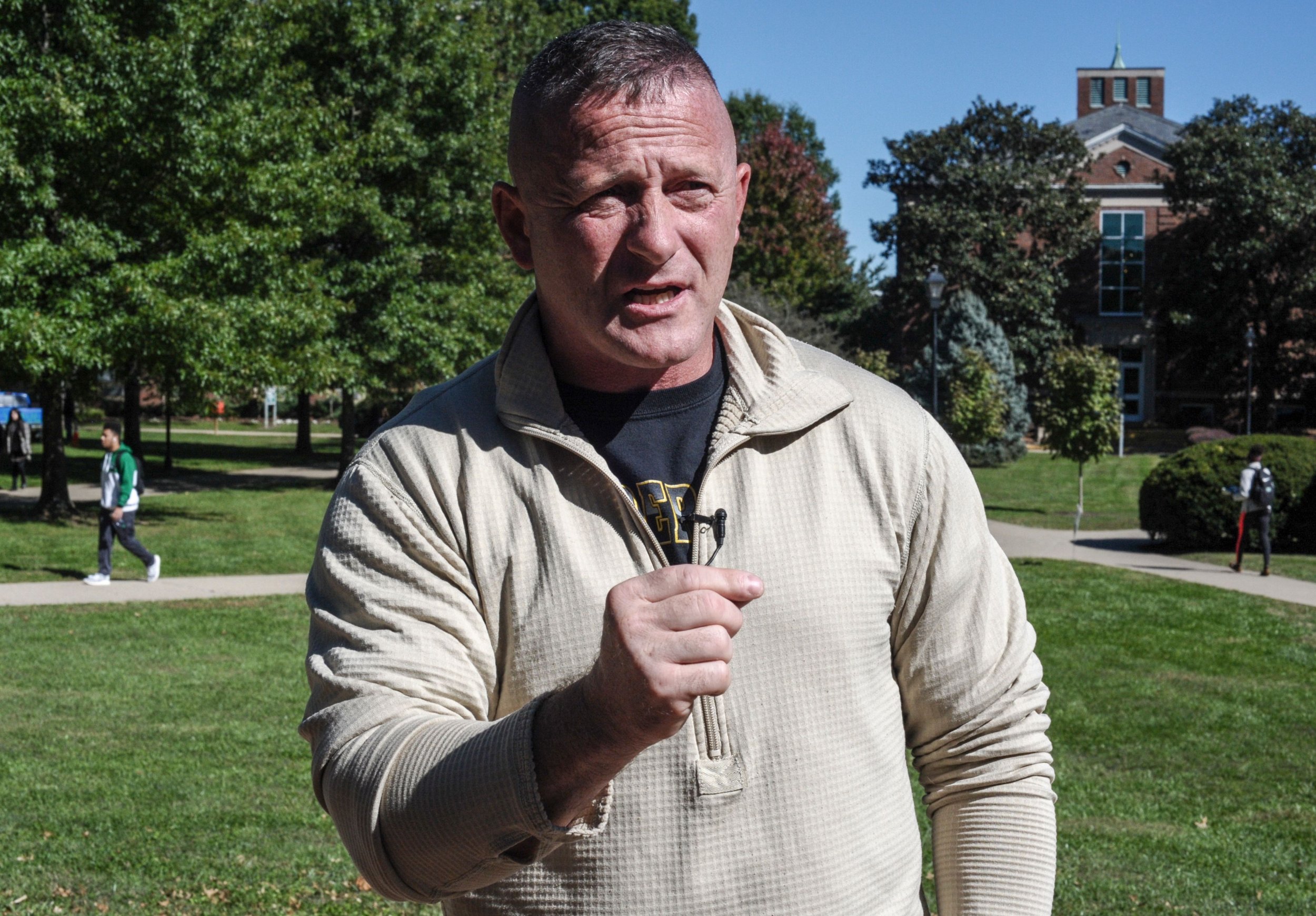 Richard Ojeda, the firebrand state senator and former U.S. Army officer, is set to announce his intention to run for president in 2020 less than a week after losing his bid for West Virginia's 3rd Congressional District.
Ojeda, who rose to prominence earlier this year for his role in the state's teachers' strike after voicing support for an increase in wages, is expected to formally announce his intention to run at 12 p.m. E.T., having already signed paperwork with the Federal Election Commission to create the campaign "Ojeda for President," reports Roll Call.
"I hope you will join me tomorrow at noon EST for an important announcement," he told his supporters in an email, according to Politico. "Because like I said, we are not done fighting."
Despite Ojeda losing to Republican candidate Carol Miller by 12 points, his campaign was able to achieve a remarkable 31-point shift toward the Democratic Party in a district that Trump won by 49 points in 2016—the biggest swing of Trump voters toward Democrats in any district in the country.
However, one potential problem for Ojeda in 2020 could be the fact that he voted for Trump in the last election.
Speaking to The Intercept, Ojeda explained that he backed Trump as he felt the Democrats had lost touch with their roots.
"I have been a Democrat ever since I registered to vote, and I'll stay a Democrat, but that's because of what the Democratic Party was supposed to be," he said.
"The reason why the Democratic Party fell from grace is because they become nothing more than elitist—that was it. Goldman Sachs, that's who they were.
"The Democratic Party is supposed to be the party that fights for the working class, and that's exactly what I do. I will stand with unions wholeheartedly, and that's the problem—the Democratic Party wants to say that, but their actions do not mirror that."
During a profile for Politico Magazine in March, Ojeda explained that he now regrets voting for Trump "because he hasn't done shit."
"It's been a friggin' circus for a solid year," he added. "All he's done is shown that he's taking care of the daggone people he's supposed to be getting rid of."
Despite regretting his support for Trump, Ojeda is hoping that he can command the same appeal with working-class voters that helped Trump into the White House.
As reported by The Intercept, Ojeda's unconventional campaign style and speeches could also help him win over voters. According to a recent American Barometer poll conducted by Hill.TV, "none of the above" was the most popular choice when participants were asked to choose between potential 2020 challengers to Trump, including former Vice President Joe Biden, Massachusetts Senator Elizabeth Warren, Vermont Senator Bernie Sanders and 2016 candidate Hillary Clinton.
"He's JFK with tattoos and a bench press," Randy Jones, a 25-year-old volunteer on Ojeda's campaign trail, told Politico Magazine.
After already making waves with his campaign in a GOP-controlled state, the Democrat, who previously pushed to legalize medical marijuana, made a promise to Trump and the current administration during his concession speech
"On several occasions, you came here to speak for Carol Miller," he said, Politico reported.
"You called me a stone-cold crazy wacko, and then you mispronounced the way I say my name.
"But make no mistake about it! You're going to know my name! I'm Richard Ojeda! I'm Richard Ojeda! I'm Richard Ojeda, and I'm not done fighting, and neither are we!"