Who Is Richie Incognito? Lineman Reportedly Signed to Oakland Raiders, Despite Multiple Run-Ins With Police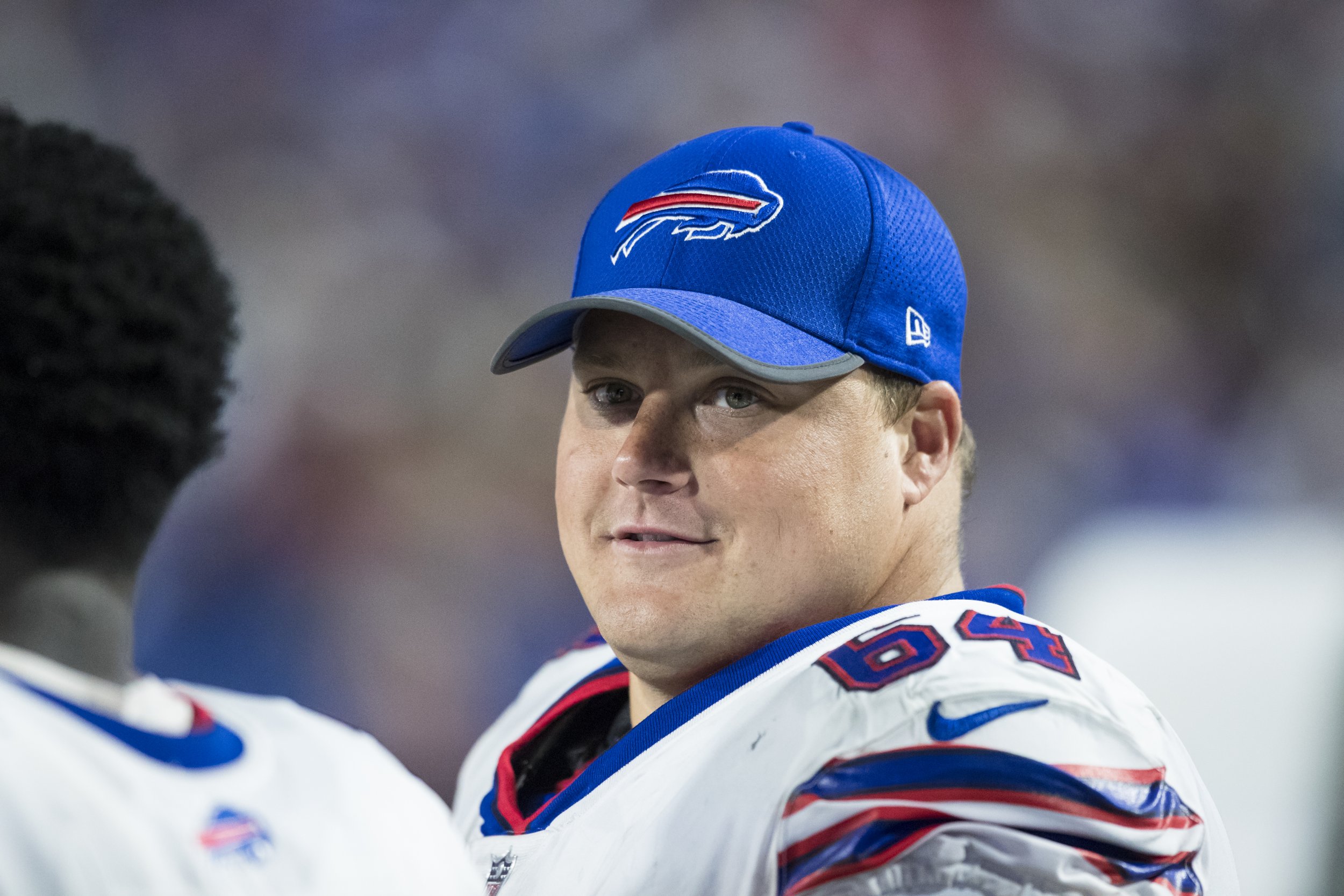 Since playing with the Buffalo Bills in 2017, NFL lineman Richie Incognito has made plenty of headlines. Despite being accused of bullying, racism and threatening to shoot people at an Arizona funeral home, the 35-year-old free agent is reportedly coming out of an April 2018 retirement to play for the Oakland Raiders.
NFL insider Ian Rapoport tweeted Tuesday morning that the Raiders signed the troubled lineman: "Sources: The #Raiders are signing free agent guard Richie Incognito to a 1-year deal. He's back in the league after a hiatus, having last played for the #Bills in 2017."
The 35-year-old's agent, Ken Sarnoff told the San Francisco Chronicle Incognito is "doing very well and extremely excited about becoming a Raider. He looks forward to being a positive influence on and off the field."
In August 2018, Incognito was arrested after allegedly threatening employees at an Arizona funeral home following his father's death. The NFL lineman had reportedly grown upset with staff, began to damage property inside the business and began threatening to shoot the employees, according to a WHDH report. Eight months after the incident, Incognito plead guilty to misdemeanor disorderly conduct and received 11 months probation and a 90-day suspended jail sentence, according to TMZ. The lineman was able to avoid serving anytime behind bars by completing a mental health evaluation and following other recommendations.
While many are still concerned about the lineman's off-field behavior, others have called the signed very "on brand" for the Raiders. The football team has been previously known for not shying away from athletes with sketchy, or even criminal, records. One controversial signing came in March of this year when the Raiders signed free agent linebacker Vontaze Burfict.
The 28-year-old spent the first seven years of his career with the Cincinnati Bengals before they released him in March. Burfict showed impressive numbers in 2013; however, became injury-prone and unable to play a full 16-game season since.
Over the course of his career, Burfict has been suspended a total of 10 games by the NFL for violations on and off the field. Many of the linebacker's suspensions came from multiple violations of the NFL's player-safety rules, such as an illegal hit on Kansas City fullback Anthony Sherman in 2017.
His on-field aggressions ended up costing him nearly $300,000 in fines:
Aside from being rough on the field, Burfict was also suspended four games during the 2018 season for violating the league's performance-enhancing drug policy.