Who Is Rihanna's Boyfriend, Hassan Jameel? Drake Made Her 'Uncomfortable' At the VMAs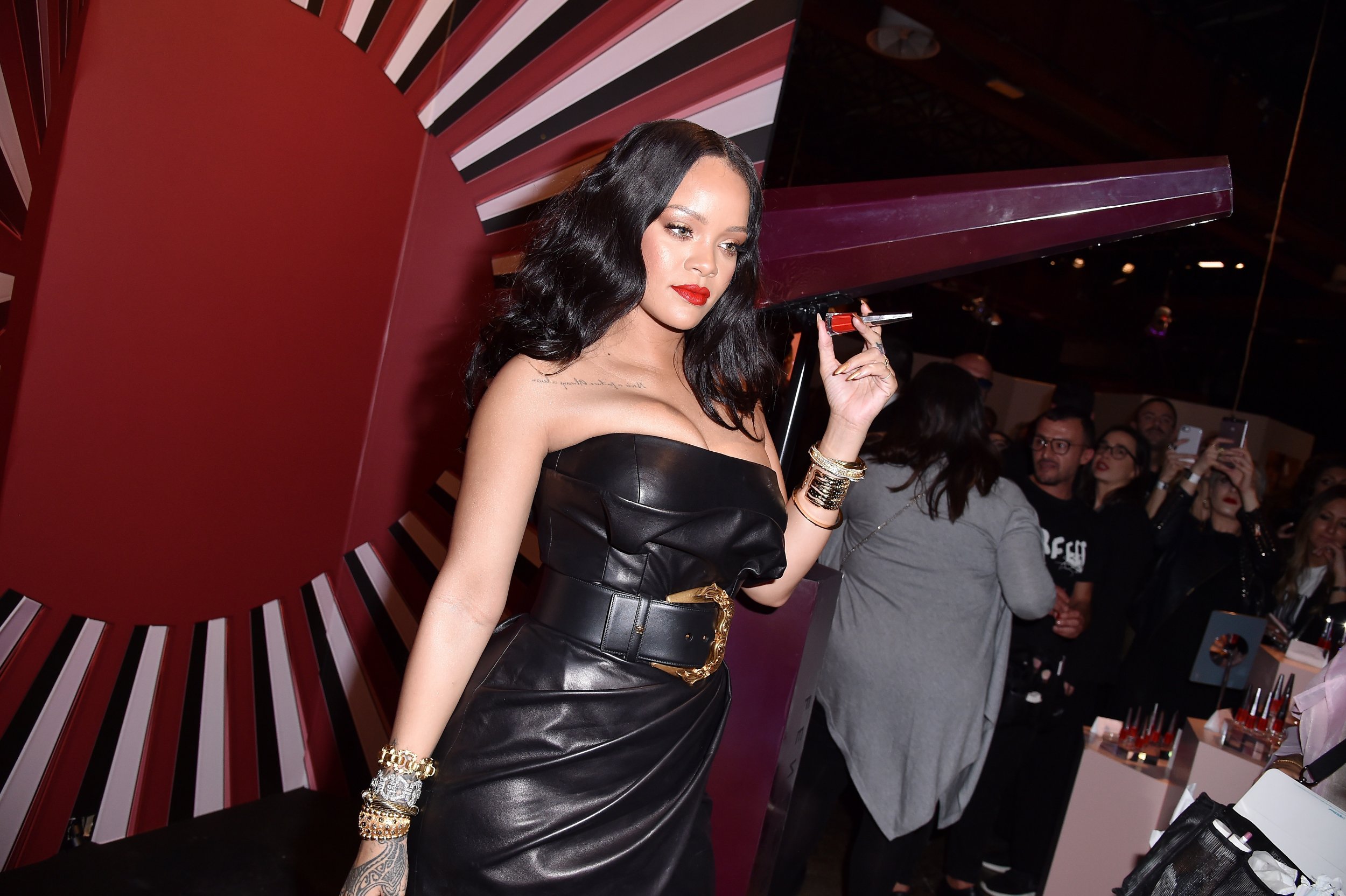 Rihanna famously had a fling with Drake, but she's moved on with Saudi Arabian billionaire Hassan Jameel. Speculation about Rihanna's new love ignited after she told Vogue Thursday she felt "uncomfortable" when Drake said he loved her at the 2016 MTV VMAs.
The "Lemon" rapper presented Rihanna with the Video Vanguard Award and said he loved her since he was 22 and called her "his best friend." The feeling wasn't mutual. When Drake leaned in to give her a kiss, she avoided him.
RiRi, 30, was excited to receive the award, but she felt Drake's speech was a little over the top. "The VMAs is such a fan-focused awards show, so having that energy around me, and knowing the people who had received the award in the past, made it feel like a big deal," she told Vogue Thursday. "Waiting through that speech was probably the most uncomfortable part. I don't like too many compliments. I don't like to be put on blast."
She and Drake certainly aren't as close as they used to be. "We don't have a friendship now, but we're not enemies either. It is what it is," Rihanna told Vogue.
With Drake in her past, she's now focused on Jameel. He's the deputy president and vice chairman of Abdul Latif Jameel, which his family owns. The corporation is one of the largest in the world. They are the only ones who have distribution rights for Toyota in Saudi Arabia and seven other countries.
Jameel could be the richest man Rihanna has dated. His family has an estimated net worth of $1.5 billion, according to Forbes. They investigated part of their wealth in professional Saudi pro soccer league with 14 teams, called the Jameel League.
He also is the president of his family's charitable organization, Community Jameel. Created in 2003, the organization aims to end poverty, improve health and education and create cultural and economic opportunities for people in the Middle East and around the world. They do not "define people by their problems, but by their potential," the charity says on their website. They "invest[s] in training, job creation, and businesses aimed at helping communities transform themselves."
Rihanna is not the first celebrity Jameel has dated. He was previously linked to model Naomi Campbell. Rihanna and Campbell famously unfollowed each other on Instagram last year, though it's not clear if Jameel was the reason.