Who Is Rinat Akhmetov? Ukraine's Richest Oligarch at Odds With Country's President
Rinat Akhmetov enjoys the distinction of being the richest oligarch in Ukraine, but Ukrainian President Volodymyr Zelensky said Akhmetov could also be a desired ally in an alleged Russian-backed coup to overthrow the government.
Zelensky made the assertions during a Friday press conference, and he noted that he didn't believe Akhmetov was personally involved in the coup plot.
Akhmetov called Zelensky's claims "an absolute lie."
"I am outraged by the spread of this lie, no matter what the president's motives are," he said in a recent statement. "I will continue to defend a free Ukraine, a free economy, democracy and freedom of speech."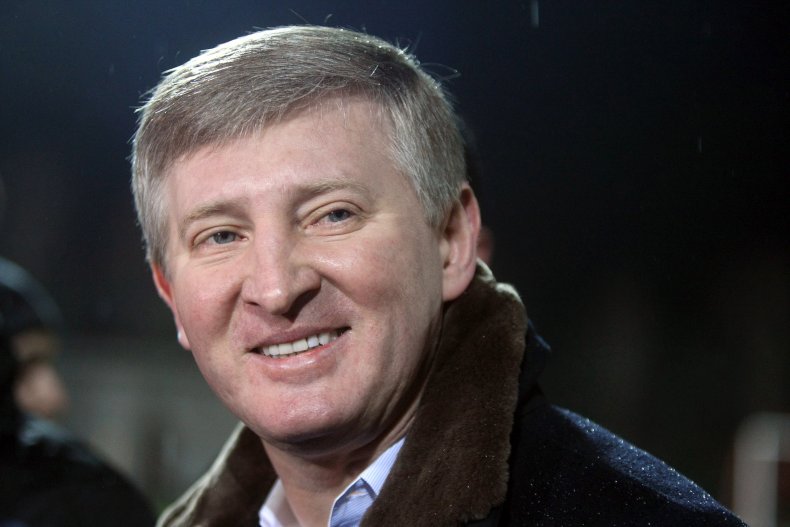 During the press conference, Zelensky claimed he had recordings of unnamed sources purportedly discussing a coup for the cost of $1 billion.
"I believe that this is a setup targeting businessman Rinat Akhmetov. I believe that this is an operation. He is being dragged into the war against the state of Ukraine," Zelensky said. "I think it will be a big mistake for him, because you can't fight against your people, against the president who was elected by the people of Ukraine."
Before these recent allegations, many people familiar with Akhmetov's name associated him with the business and/or media worlds. Much of his wealth comes from being the founder and president of System Capital Management (SCM), an extremely successful financial and industrial holding company.
Before he set out on his own, Akhmetov, 55, was the one-time assistant to another notorious oligarch, Akhat Bragin. With this association came allegations that Akhmetov was involved in organized crime, an accusation that has been leveled at him many times over the years. However, Ukrainian and European publications have retracted statements alleging illegal activities, and Akhmetov has never been formally charged for a crime.
Akhmetov's name was brought up in some U.S. coverage of Robert Mueller's investigation into Russian interference in the 2016 U.S. presidential elections. The Ukrainian billionaire had once contracted the political consulting firm of Paul Manafort, the campaign chairman of former President Donald Trump's 2016 presidential bid.
Akhmetov and Manafort were said to have had developed a close friendship, and he was referenced in regards to Manafort in Mueller's investigation because they allegedly shared a connection to translator/consultant Konstantin Kilimnik.
Akhmetov also owns telecoms and media companies, including a popular TV channel. During the 2019 presidential election, his media outlets backed one of Zelensky's opponents, and Akhmetov's dispute with the current president has been reported by some outlets to be based in part on being upset that the government failed to reimburse him for green energy purchased by state companies.
What is not in dispute is Akhmetov's wealth. In June of 2021, Forbes placed Akhmetov as the 327nd richest man in the world with an estimated net worth of $7.5 billion. Bloomberg, meanwhile, has estimated his fortune to be upwards of $10 billion. His wealth led to him purchasing the Ukrainian football club Shakhtar Donetsk, and he often makes public appearances as the team's president.
Correction: This story has been updated from an earlier version that was based on an incomplete statement from Ukrainian President Volodymyr Zelensky's November 26 press conference. That version incorrectly asserted Zelensky directly tied Akhmetov to an alleged coup plan. Newsweek regrets the error.