Who Is Rinat Akhmetshin, Former Soviet Intelligence Officer in Donald Trump Jr. Meeting?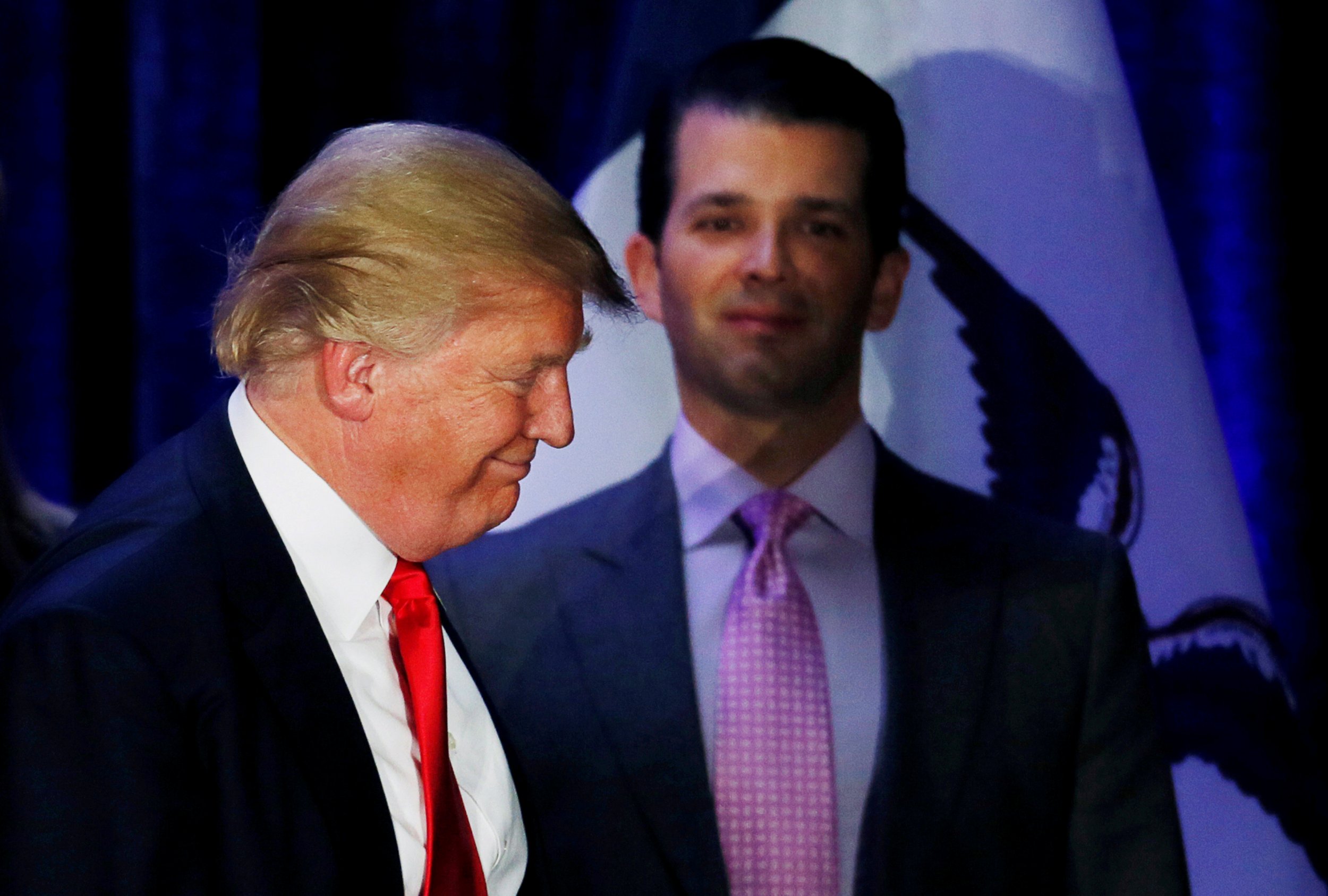 Donald Trump Jr.'s now-infamous June 2016 meeting with Russian lawyer Natalia Veselnitskaya, Trump Campaign Chairman Paul Manafort and Trump son-in-law Jared Kushner had one more previously undisclosed guest: Rinat Akhmetshin, a former Soviet counterintelligence officer.
NBC News broke the story Friday that a Russian-American lobbyist who some U.S. officials believe has ongoing ties to Russian intelligence was also at the meeting. Akhmetshin confirmed to the Associated Press that he had attended the June meeting and denied that he had ever worked as a Russian intelligence officer.
"I never thought this would be such a big deal, to be honest," Akhmetshin told the AP.
Akhmetshin said Trump Jr. asked Veselnitskaya for proof of illicit funds going to the Democratic National Committee, information the Russian lawyer did not have. Akhmetshin said the meeting was "not substantive."
But Akhmetshin has been on the radar of U.S. officials before for his alleged ties to Russian intelligence. Axios's Steve Levine wrote that Akhmetshin had "openly described his years as an officer in the Soviet GRU, the military intelligence arm, serving in Afghanistan." Levine, who said their conversation took place when he was a reporter at The New York Times, added that he hadn't picked up any evidence of a current relationship between Akhmetshin and Russian intelligence in "numerous intense reporting experiences" over the years.
Akhmetshin has been involved in a high-profile feud with American investor Bill Browder, who had done extensive work in Russia before being blacklisted in 2006. Browder has become one of the most outspoken opponents of Russian President Vladimir Putin since the death of one of his lawyers, Sergei Magnitsky, who became the namesake of the bipartisan sanctions law that aims to punish Russian officials responsible for his death.
While Veselnitskaya says she sought to discuss the sanctions while meeting the Trump campaign representatives, music promoter Rob Goldstone said Veselnitskaya had scandalous information on Hillary Clinton as part of the Russian government's attempts to aid the Trump campaign. Trump Jr. told Goldstone: "If it's what you say I love it, especially later in the summer."
Akhmetshin has been working with Veselnitskaya on promoting an anti-Magnitsky propaganda documentary, which had a screening in Washington, D.C., just days after the meeting with the Trump campaign. He has lobbied in Washington for Russian businessmen and politicians for decades.
Browder filed a formal complaint to the Department of Justice in July 2016, accusing Akhmetshin of failing to register under the Foreign Agents Registration Act while lobbying for Russian interests. Akhmetshin was also reportedly working with Fusion GPS, the company that created the infamous dossier alleging a Trump-Russia conspiracy.
Senator Chuck Grassley, chairman of the Senate Judiciary Committee, wrote a letter to Department of Homeland Security Secretary John Kelly asking for all the information the department had on Akhmetshin. A spokesman for the committee told Newsweek the committee has received the records and is still reviewing them.