Who is Robby Strong? Psychologist Says He Sent Horse Poop to Mnuchin to Protest Trump's Tax Bill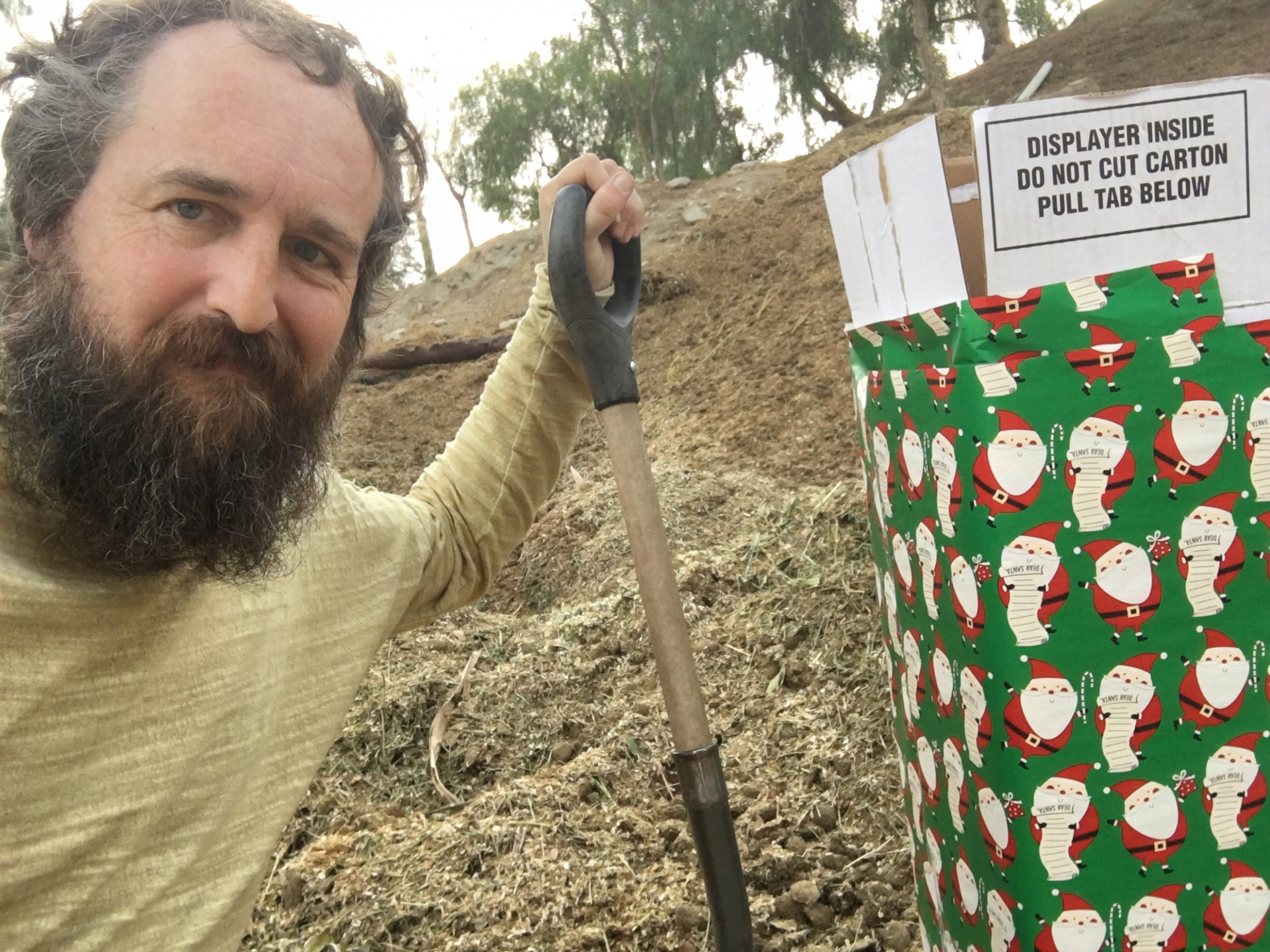 A psychologist based in California is reportedly taking credit for sending a pile of horse manure to U.S. Treasury Secretary Steve Mnuchin's Bel-Air home to protest the sweeping tax bill lauded by President Donald Trump last week.
The psychologist, Dr. Robert Strong, 45, works as a clinical psychologist for the Los Angeles County Public Health Department. The U.S. Secret Service has not confirmed that Strong is the same individual the agency interviewed after a manure-filled package caught the attention of the Los Angeles police department. No arrests had been made as of Monday evening.
Strong told the California radio station, KPCC, that he believed the GOP tax plan was "brazenly ripping off the American people" and compared his actions to a biblical story where Jesus entered a "temple and overturned the tables of the moneychangers." Strong also served as an organizer for Occupy L.A., which like Occupy Wall Street, inveighed against income inequality.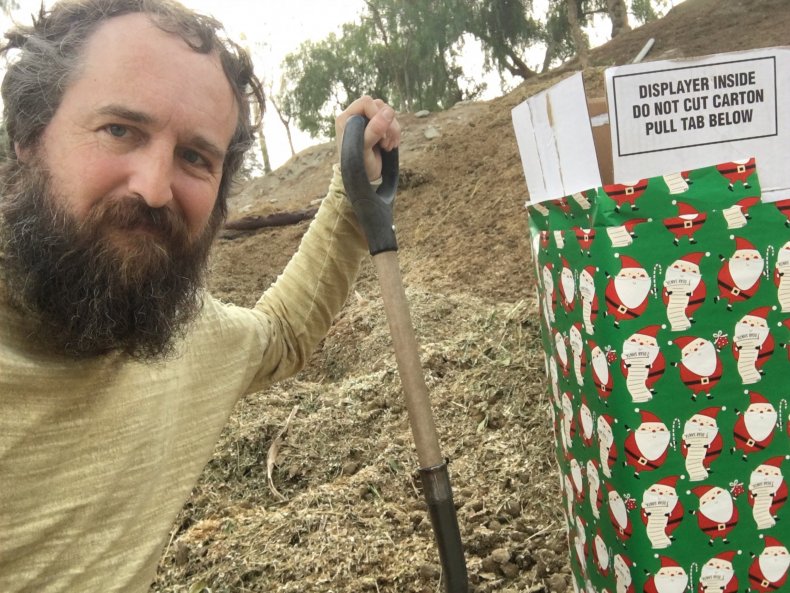 Strong told Reuters that a Secret Service agent and six LAPD officers arrived at his house Sunday to question him—with one person asking: "Are you ashamed of your behavior?" The Secret Service was involved in examining the horse manure because of Mnuchin's role as a cabinet member for Trump.
Strong says he left the box in Mnuchin's driveway around 5:30 p.m. on Sunday, but the Treasury secretary was not home at the time, according to Reuters. The gift reportedly was accompanied by a card that Strong tweeted: "Mrs. Mnuchin & Trump, we're returning the "gift" of the Christmas tax bill. It's bullshit. Warmest wishes, the American people. P.S. Kiss Donald for me."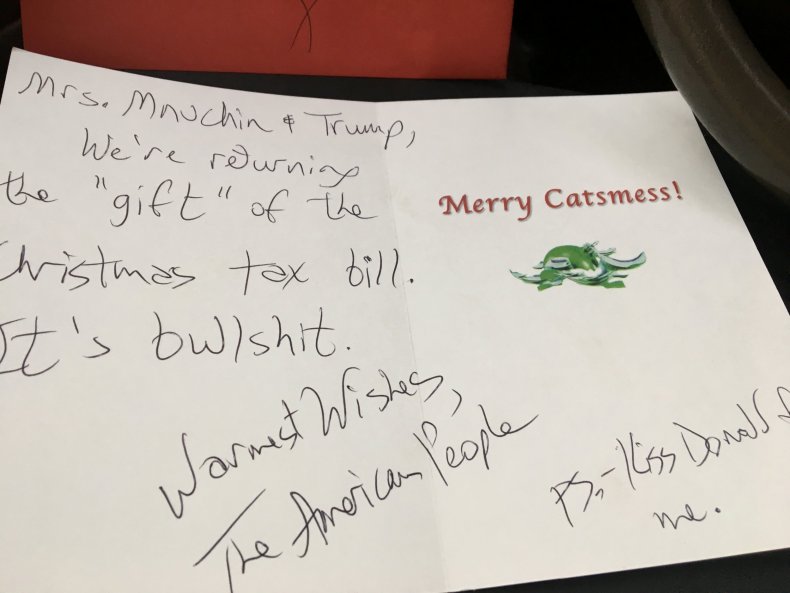 The card was in-part addressed to Mnuchin's wife, Louise Linton, who caused controversy earlier this year when she belittled a woman on Instagram who commented on her wealthy lifestyle. The post was quickly deleted and Linton later apologized, but she's become regularly criticized for photos displaying her family's wealth.
​The Los Angeles bomb squad was summoned to Mnuchin's to evaluate the package for dangerous content, but cleared it by 8 p.m. on Sunday. ​