Who Is Robert Knepper? 'Prison Break' Actor Accused of Sexually Assaulting Costume Designer and Injuring Her Vagina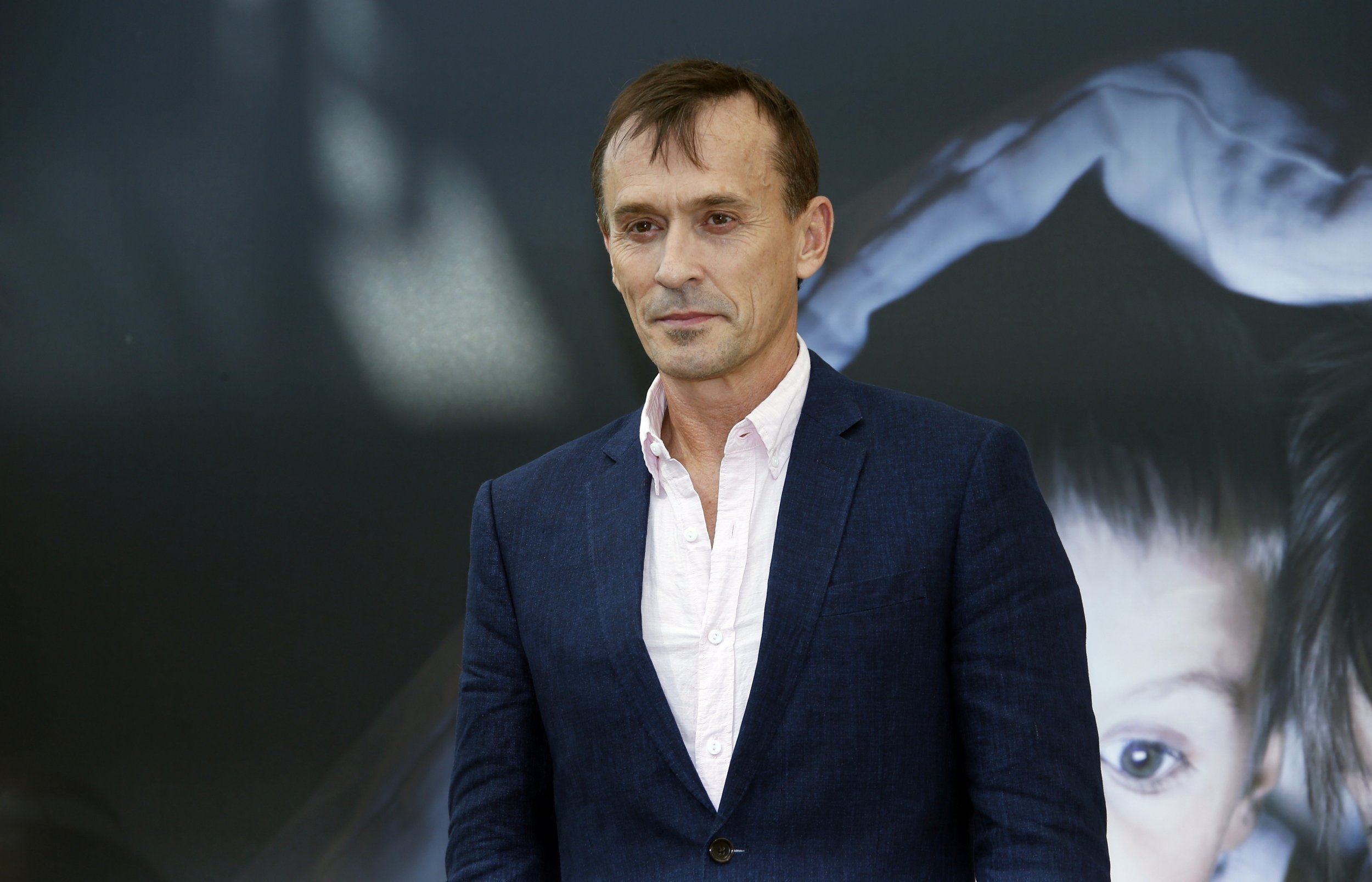 Actor Robert Knepper has denied sexually assaulting a costume designer on the set of a 1992 film.
Knepper is best known for playing villain Theodore "T-Bag" Bagwell in the drama series Prison Break. He has also appeared in other series including Heroes, iZombie and was just recently seen in the Twin Peaks revival.
Veteran costume designer Susan Bertram told The Hollywood Reporter Wednesday that Knepper, 58, accosted her while filming Gas Food Lodging in 1991. Bertram alleges that she went into Knepper's trailer to give him some clothes. When she entered the trailer, Knepper "jumped up" and grabbed her genitals "as hard as he could."
The costume designer further alleges Knepper pushed her against a wall and said, "I'm going to fuck your brains out."
"I flew out of that trailer as fast as I could. I just kind of fell out the door, and landed in the dirt on my knees," said Bertram.
Related: Mariah Carey accused of sexual harassment
Bertram claims she sustained an injury to her vagina as a result of Knepper's alleged assault. The Hollywood Reporter describes Bertram saying Knepper had "gouged her vulva" and that "a piece of her flesh and some pubic hair had been torn out."
Bertram's assistant on the film, Dominique DuBois, corroborated Bertram's story, telling the publication: "I remember Susan came in and she was visibly shaking. She told me [Robert Knepper] had forced himself on her. She was very upset, very shaken. I do remember that."
Knepper responded Wednesday with a statement on his Instagram account, which said: "Over the past few weeks, my wife and I have discussed the pain women have experienced and the bravery they have shown in coming forward. I am shocked and devastated to be falsely accused of violence against a woman. That's just not who I am. To those who have reached out today with words of support and encouragement, I thank you from the bottom of my heart."
The entertainment industry has been rocked by allegations of sexual misconduct against numerous actors, executives and other personnel in the last six weeks, since The New Yorker and The New York Times published exposes on producer Harvey Weinstein in early October.
Directors James Toback and Brett Ratner, actor Kevin Spacey and Amazon Studios head Roy Price are some of the men who have been publicly accused of offenses ranging from harassment to rape.
On Wednesday, Emmy-winning Transparent actor Jeffrey Tambor defended himself against claims of harassment on the set of the hit dramedy. Amazon said it was investigating the situation. Meanwhile, actor Portia de Rossi joined a chorus of women who have accused Steven Seagal of harassment.
"My final audition for a Steven Segal movie took place in his office. He told me how important it was to have chemistry off-screen as he sat me down and unzipped his leather pants. I ran out and called my agent. Unfazed, she replied, 'Well, I didn't know if he was your type,'" de Rossi tweeted.