Who Is Robert O'Brien? Former Hostage Negotiator Replaces John Bolton As Trump's National Security Adviser
Wednesday morning President Trump announced he was tapping Robert O'Brien to replace John Bolton as National Security Adviser. O'Brien has served as the Special Presidential Envoy for Hostage Affairs since May 2018.
Trump announced the selection over Twitter, saying, "I am pleased to announce that I will name Robert C. O'Brien, currently serving as the very successful Special Presidential Envoy for Hostage Affairs at the State Department, as our new National Security Adviser. I have worked long & hard with Robert. He will do a great job."
O'Brien was one of the five shortlisted candidates announced earlier in the week, which included a former deputy national security adviser, the Department of Energy's undersecretary for nuclear security, former chief of staff to Bolton and the national security adviser to Vice President Mike Pence.
So who is O'Brien? He may be best known for his involvement in the A$AP Rocky case, in which the American rapper was detained in Sweden on assault charges over the summer.
The relatively unknown State Department official has been working in government since the early 2000s and has also worked with the United Nations. An attorney licensed in California, he served as an alternate Representative to the United Nations for the 60th session of the U.N. General Assembly during George W. Bush's presidency.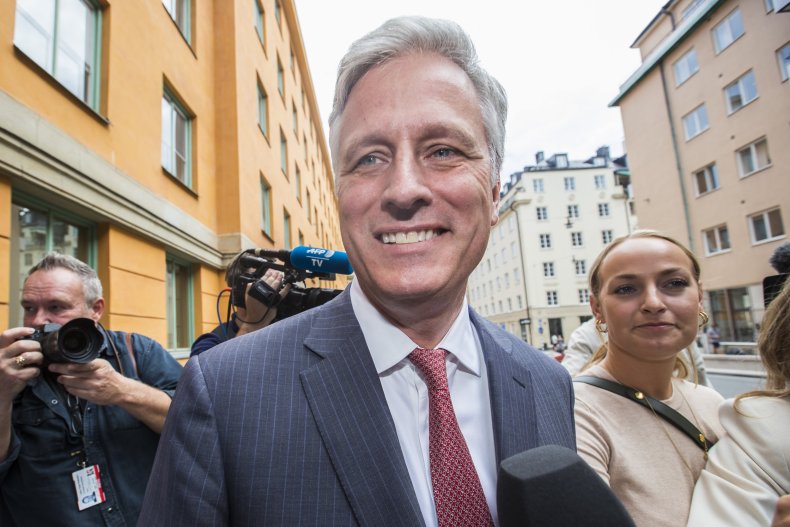 O'Brien, a former Major in the U.S. Army Reserve, served under Secretaries of State Condoleezza Rice and Hilary Clinton as the Co-Chairman of the Public-Private Partnership for Justice Reform in Afghanistan, which promoted rule of law training for Afghan judges, prosecutors and defense lawyers. O'Brien also worked for the United Nations Security Council commission that arbitrated claims against Iraq from the first Gulf War.
This is also not the first time that O'Brien has been tapped for a foreign policy or national security adviser position. During Mitt Romney's 2012 presidential campaign, O'Brien served as his key foreign policy adviser. He also served as the foreign policy and national security affairs adviser for Wisconsin governor Scott Walker during his 2016 presidential campaign.
Insight into the role he will play as national security adviser may be found in his 2016 book, "While America Slept: Restoring American Leadership to a World in Crisis." The book advocates a strategy of "peace through strength" and is critical of Obama's foreign policy approach.
Critics are speculating that the move may be an attempt to bolster the influence of Secretary of State Mike Pompeo by selecting a National Security Adviser with somewhat limited foreign policy experience. But other's have come out in support of the choice, including Senator Lindsey Graham.
"He understands the world for the dangerous place it is," Graham told reporters on Capitol Hill Wednesday. "He's got great negotiating skills as our hostage negotiator, and I think he'll be a very sound policy adviser to the president."