A 'Ghost' Ran for Congress in Georgia Before Jon Ossoff and Got Almost As Many Votes. Meet Rodney Stooksbury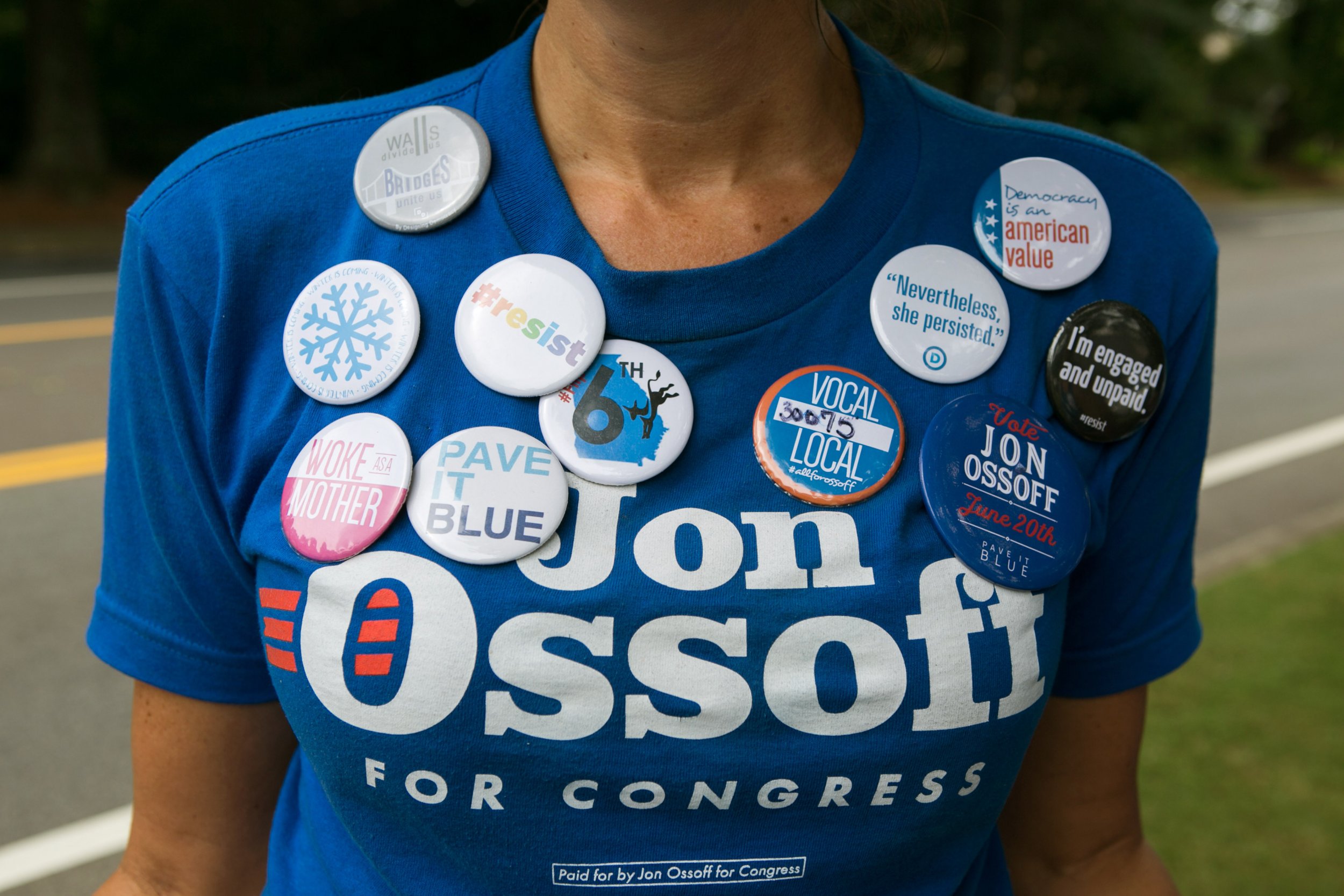 "Anti-Trump fervor" and more than $23 million weren't enough to turn Georgia's sixth congressional district blue for the first time in decades. As Republicans gloated about Democrat Jon Ossoff's loss to Karen Handel in the June 20 special election for a U.S. House seat, people latched on to a claim that Ossoff didn't even garner as many votes as the Democrat listed on the ballot during the general election last November. That was Rodney Stooksbury, who raised no money and had no campaign website or online presence. No one could find a photo of him, and as far as anyone could tell, he never even existed.
Last November, Stooksbury lost to Tom Price, who vacated the seat to become the health and human services secretary. During that election, people began to question why Stooksbury had such a nonexistent online footprint. The speculation has intensified since Ossoff's loss. "I've come to the conclusion that Tom Price's 'opponent' Rodney Stooksbury is not a real person and does not exist," wrote someone who presumably is real on Reddit the day after the special election. The next day, Nathan J. Robinson of Current Affairs magazine wrote that the mystery around Stooksbury is emblematic of wider issues within the Democratic Party: "The Rodney Stooksbury situation is only one small exemplar of larger problems in the party that have made them unable to take advantage of Donald Trump's unpopularity. They lack both a political strategy and actual likable candidates and are fumbling aimlessly in their attempts to resist."
"We were never able to find him," Heather Smith, a Democratic official in Dekalb County, Georgia, part of which lies in the sixth district, told me. "He's like a ghost.... It's absolutely concerning."
Related: Ossoff's loss underscores left's fissures in Trump era
Despite claims to the contrary, Ossoff performed better than Stooksbury did. The 30-year-old, whom New York magazine described in an April cover story as the face of "anti-Trump fervor," and whom The Atlanta Journal-Constitution called a "Democratic dynamo," got 125,517 votes, or 48 percent. Stooksbury received 124,917 votes, or 38 percent. Not too shabby for someone who didn't seem to exist.
According to public records, though, Stooksbury is real. As of January 1, the 56-year-old owned a two-bedroom condo in Atlanta, which he bought new in 2003. When he was younger, he lived in Andersonville, Tennessee, and his mother still lived in that area as of 2012. (Fellow Stooksbury investigators beware: The surname is popular in Andersonville, and there are multiple Rodney Stooksburys.) He has a brother and two sisters. In 1999, he got divorced. He is registered to vote but hasn't done so since 2014—not even in his own election.
Stooksbury's candidate profile on the Georgia Secretary of State website provides one clue: For occupation, he listed "retired aeronautic." The profile also contains an email address with a BellSouth domain. His Federal Election Commission filing contains another clue: A person named Marilyn Shultz was treasurer of Friends to Elect Rodney, a committee affiliated with his campaign. The committee's address matches that of Stooksbury's condo.
'Trust Me, He Does Exist'
My first call went to Shultz, the campaign treasurer, who works at a risk management company in Atlanta. She was hesitant to chat, but after I explained my interest in Stooksbury, she said, "Trust me, he does exist." She said they met through mutual friends in 2003 while traveling as part of a group taking a weeklong bicycle tour through the Netherlands. "He's laid back. I've been to parties with him and he has fun," Shultz said. They're not so close, she added, but he chose her to set up a bank account and file reports for his campaign because of her financial background. Shultz isn't surprised that people consider him a mystery, she said, because "he didn't really campaign." They haven't spoken since before Christmas, but she laughed off the idea that he is a hermit or a recluse. Then she said she had to get back to work and hung up.
Soon after, I phoned another woman with ties to Stooksbury. She agreed to speak on the condition of anonymity, since she said they hadn't been in touch in years, though they had once been very close. "I was stunned when he was running for political office, first of all, and then running as a Democrat," the woman said. When she knew him years ago, she said, "he was very conservative." He never would have even considered voting Democrat, she added, and he never showed any interest in running for office.
The woman said she found him to be as mysterious a candidate as the general public did. But his lack of an online presence didn't surprise her. "I think that getting himself out on any sort of social network would not be something that he would ever do," she said. When she knew him years ago, she added, he seemed concerned with "keeping personal information personal."
After speaking with the two women, I made my first attempt to reach Stooksbury. Despite all the mystery, his phone number was easy to find. I dialed the number, and the phone rang four times before going to an answering machine. "Hello, you've reached Rodney," the message said, revealing a slight Southern accent. In a single breath, he continued, "I can't get to the phone now, please leave me a message, I'll get back in touch with you, thanks, bye."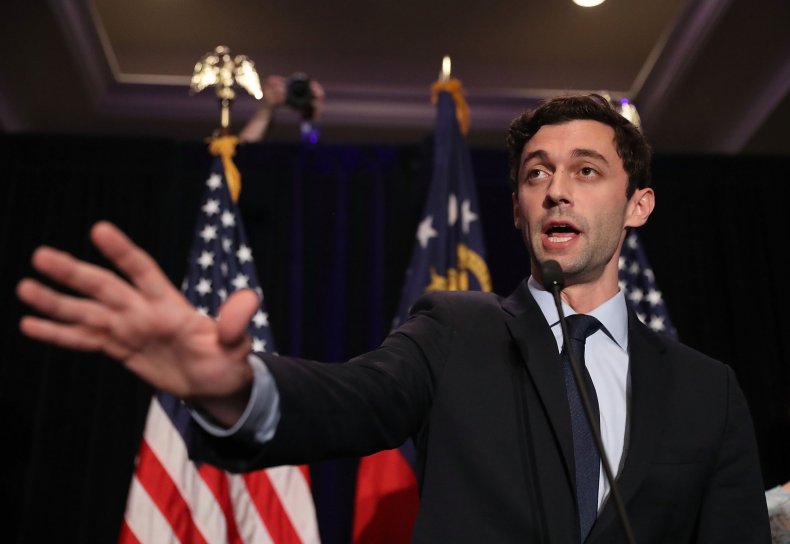 A Check, Paperwork and 'That's It'
To run for Congress, candidates in Georgia must show up to their party's office, pay a fee of several thousand dollars and fill out paperwork that a notary then approves. The Democratic Party of Georgia ensures that its candidates are Democrats, but it otherwise isn't too strict. "We err on the side of inclusion," Michael Smith, communications director for the state's party, told me. (He is not related to Heather Smith from the Dekalb County Democratic group.) He said he could recall just one time in recent years when the party refused to let someone run, and that was because the person appeared to be a staunch Republican. "If you bring a check and state that you uphold our beliefs as the Democratic Party and fill out the paperwork," he said, "that's it." Among the documents required is a photo ID, so only real people can become candidates.
Once a candidate qualifies, the person can slip under the radar, but that is "very, very rare," according to Michael Smith. "A lot of folks, when they come in and qualify, they don't necessarily have their website up and fully functioning," he said. "But as the months progressed we learned that Mr. Stooksbury had no motivation to [build a website]. We didn't hear from him after he qualified, essentially." There were concerns about Stooksbury, he said, but "being a bad candidate doesn't allow us to circumvent Georgia law and remove him from the ballot." Only the secretary of state can do that, and only under extreme circumstances.
I decided to try Stooksbury again, sending him two emails and leaving another voice message. I wasn't the first reporter to try to reach him. Ricky Leroux, news editor at Georgia's Marietta Daily Journal, emailed him in April 2016, when the newspaper was compiling a guide for voters. The candidate responded with a few details: He said he had worked in human resources and quality assurance at aerospace giant Lockheed Martin and had attended Mercer University in Georgia for a bachelor's degree in business (Newsweek confirmed this) and Southern Polytechnic State University (now part of Kennesaw State University) for a master's in quality assurance. He wasn't married and had no children. He also emailed Leroux a statement about why he was running for office. "The campaign will be focused on the economy," the statement read. "Our economic growth has hovered around 2 percent for the last five years. We need stronger economic growth providing more jobs and opportunity for everyone."
Later, when the Journal tried to reach him again before the election, he did not respond to emails or calls, Leroux told me. Meanwhile, Price, the Republican candidate, gave interviews to the newspaper. "I was never able to get in touch with him," Mary Kate McGowan, who worked with Leroux at the Journal, told me about Stooksbury. "I never really had that problem before…. It was weird."
The enigma didn't sit well with voters. "You'd think [in] a congressional race, somebody who was on the ballot for one of the two major parties would take it a little bit more seriously," one local told a CBS affiliate last November. "I voted for a person that I knew nothing about, which obviously is a problem," Heather Smith of the Dekalb County Democratic Party told me.
Michael Owens, chairman of the Democratic group in Georgia's Cobb County, part of which sits in the sixth district, said operatives there focused more on the statewide and national races. "Someone challenging a long-term congressman in a very red district wasn't something that was on a lot of people's radars," he said. Then the numbers came in. "Wait a minute," Owens recalled thinking. "How do you raise no money and spend no money and virtually go completely under the radar, and get 38 percent of the vote?" Michael Smith, of the Democratic Party of Georgia, had a theory: that Hillary Clinton supporters simply voted down the ballot. After all, in the three counties that make up the district, Clinton won.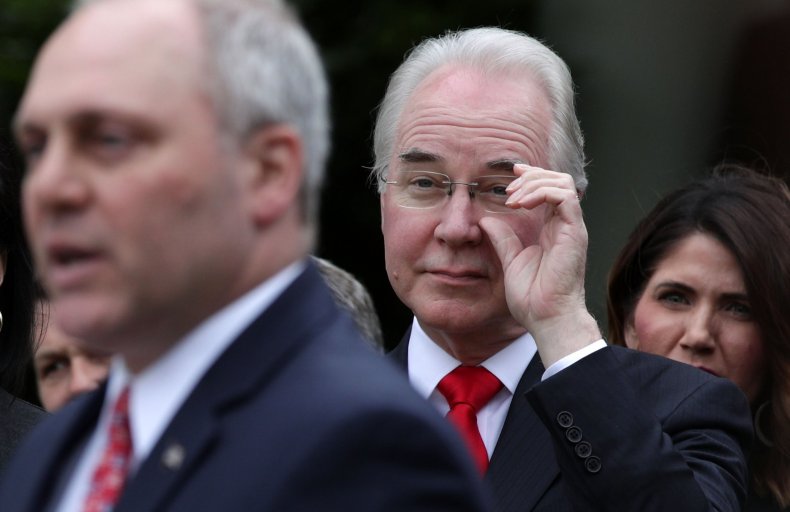 'Can We Not Get Into That?'
For a person whose existence has been questioned for months, Stooksbury wasn't so difficult to reach. It took three calls and two emails, but when he answered the phone, he was willing to talk. He was at home in Atlanta watching the news on television. He said he was getting ready to meet friends and maybe have a glass of wine. I asked if he knew that people thought of him as a mystery.
"Uh," he said, "I saw it once on the internet. But that's all." He conceded that he had no website, online photos or other internet presence, but he insisted that he campaigned. "What I did is worked on the ground, basically, talked to the people," he said over the sound of his television. "I've lived down here for 30-plus years, and I would go to the small Democratic meetings in the various counties."
Stooksbury agreed to walk me through his biographical details, though it was difficult to get more than a sentence or two out of him at a time. He said he's from Tennessee and moved to Georgia in 1980. In January 2016 he retired from Lockheed Martin, where he had worked for 35 years in operations on airplane systems and parts, and also as a recruiter for human resources.
After retirement, he decided to run for Congress because he "needed to do something with myself. And like I said, I do enjoy politics." He had never run for office, but his father had worked on local campaigns. "I had a strong economic message, and I think that's something that's missing from the Democratic Party right now," he said. He admitted that he hadn't voted in years, and that he was a Republican until 2009, though he couldn't recall why he switched. He said that some of his values seem more conservative, such as wanting "to cut down regulations. But then on the other hand, I have progressive ideas on social issues," such as immigration.
After Trump took office, Stooksbury watched as Georgia Governor Nathan Deal called for a special election to fill the seat for which he had spent months campaigning. But he decided not to run again. "There's politics in my blood, but there's aspects of it that, really, it's hard for me," he said with a sigh. "I'll be real honest with you—it was such an emotional roller coaster going through that, that it was hard for me to do it that quickly again." I asked what he meant, and he went quiet. After a moment, he said, "Can we not go into that?" Then, after another pause: "We were doing it for the people, you know? And it's not so much political parties. And I think that's maybe part of the problem, the candidates put the political party above the country and doing what's right for the country." In other words, even running as sparse a campaign as he did, he got fed up with the political system.
I pushed Stooksbury to reflect on the fact that people thought he didn't exist. "You're getting deep with these questions," he responded, laughing. But he didn't elaborate. Half a minute later, he said he had to get going. He thanked me and we ended the call.
With Trump in office, and given the national attention that the special elections have received, Democratic voters can probably expect their candidates to be more present than Stooksbury was. (He told me he went to Democratic meetings in local counties, but officials for the main Democratic groups in those counties said they saw him maybe once, and that he never made a presentation.) "We're seeing a lot higher-quality candidate coming out of the woodwork to throw their name in and say they're willing to run," said Michael Smith, of the Democratic Party of Georgia. "I am sure the Rodney Stooksburys of Georgia will become more of an anomaly each election cycle."