Who is Roger Ailes? True Stories Behind 'The Loudest Voice' Series on Showtime
Roger Ailes died on May 18, 2017, eight days after falling in his home and four months into the presidency of Donald Trump, whom he had worked to elect. The former Fox News chairman and alleged serial sexual harasser prepped the candidate for debates, until splitting from the campaign three weeks before the election. The two exchanged parting shots under cover of journalistic anonymity, with the Ailes team accusing Trump of not focusing and the Trump campaign lamenting Ailes long-winded, off-topic stories. But while Ailes and Trump may not have gotten along, his presidency represents the ultimate triumph, thus far, of Ailes' lifelong political project.
While Ailes has been the subject of multiple documentaries, Showtime's new adaptation of Gabriel Sherman's 2014 Ailes biography The Loudest Voice in the Room will dramatize the life of the Fox News founder, with Russell Crowe stepping into the role of Ailes himself.
Roger Ailes and Richard Nixon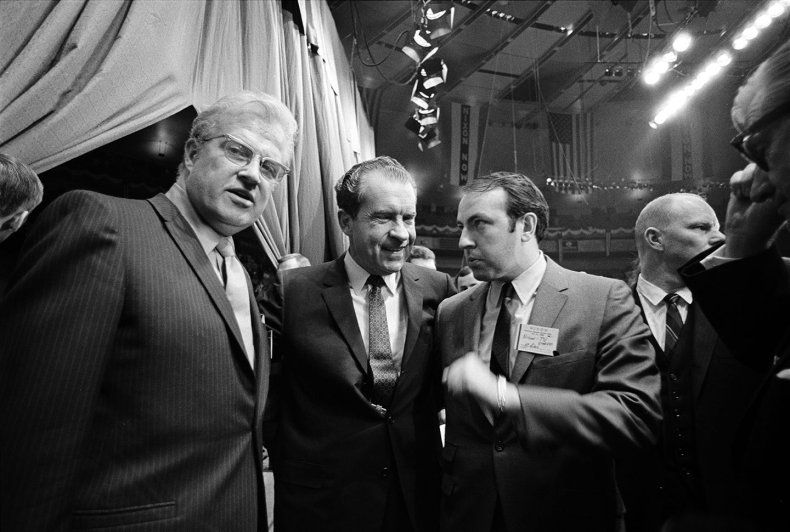 Roger Ailes was born in Warren, Ohio in 1940 and majored in radio and television at Ohio University. In 1967, while executive producer on daytime talk show The Mike Douglas Show, Ailes, then 27, met Richard Nixon.
Ailes joined Nixon's campaign, helping to turn around Nixon's infamously bad television performances with a combination of showmanship and manipulation. Joe McGinniss captured some of Ailes' techniques in his 1969 book The Selling of the President 1968. He would keep reporters off of television sets so they wouldn't see Nixon in an unguarded moment.
He also pioneered careful crowd control, stacking the crowd, not just with supporters, but by demographic. "On this one we definitely need a Negro. I don't think it's necessary to have one in every group of six people, no matter what our ethnic experts say," Ailes says in The Selling of the President. "Once you start it's hard as hell to stop, because the press will pick it up and make a big deal out of why no Negro all of a sudden."
Through careful selection, Ailes could have people voice extreme positions that could bolster Nixon's conservative bonafides without having to voice repellent views himself. "You know what I'd like," Ailes said, discussing who they could get to appear on a panel with Nixon. "A good, mean, Wallaceite cab driver. Wouldn't that be great? Some guy to sit there and say, 'Awright, mac, what about these niggers?'"
Finding ways to make political discourse hinge on racial animus without making explicitly racist statements became a hallmark of the Republican Party's "Southern Strategy," which gave up black voters for what Nixon political strategist Kevin Phillips called "Negrophobe whites." The strategy would reach a dark peak in the 1988 presidential campaign, when Ailes and protege Larry McCarthy created the racist Willie Horton attack ad.
"The only question," Ailes told the New York Times, "is whether we depict Willie Horton with a knife in his hand – or without it."
Roger Ailes the Political Consultant
The Selling of the President 1968 was an immense boon for Ailes, depicting him as a media wiz and boosting his political consultancy business. Ailes would go on to advise on the Ronald Reagan and George H.W. Bush, after a brief stint with the defunct Television News Incorporated, a news service founded by a conservative beer heir to provide far right news segments to local station affiliates, similar to the Sinclair Broadcast Group strategy of masking national conservative propaganda as local news coverage and commentary.
"I know certain techniques, such as a press release that looks like a newscast," Ailes said to The Washington Post in 1972. "So you use it because you want your man to win."
After years advising the first Bush administration, including conducting focus groups to determine the best methods for selling the first Gulf War, Ailes became president of CNBC in 1993. He quickly turned the financial news channel into a moneymaker, while introducing well-known media figures like Chris Matthews and Maria Bartiromo.
But he also continued to consult with Republican politicians and conservative initiatives in secret, strategizing the tobacco companies' assault on the Clinton health care plan, which was partially funded by a pack tax on cigarettes (he would remain on a $5,000 monthly retainer from Philip Morris for years after). The resulting campaign used phone banking and a mass demonstration of 17,000 bussed tobacco company employees to craft a phony populist backlash, with Ailes securing the backing of his new late-night television host, Rush Limbaugh (who later described Ailes as the father figure who taught him "how to take being hated as a measure of success," in an obituary).
Roger Ailes and Fox News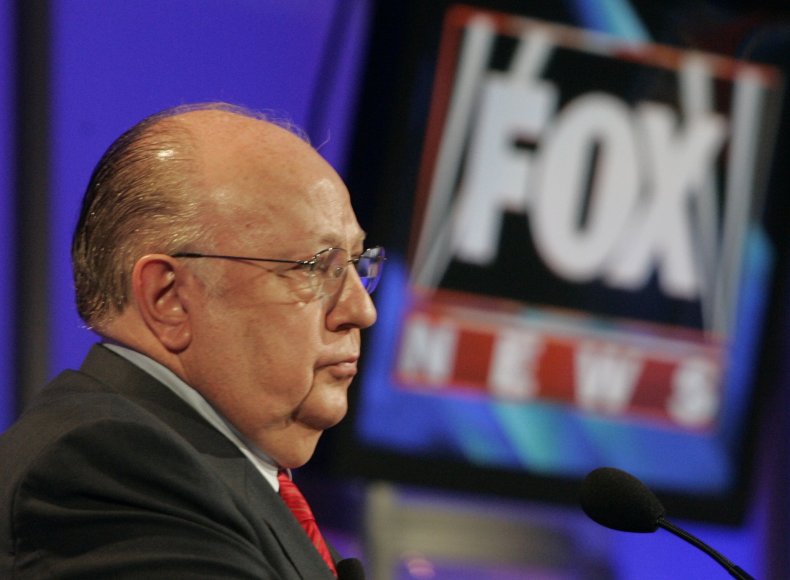 Ailes left NBC in 1996, rankling under NBC's authority over his programming. A recent internal investigation into whether he had called a fellow executive a "little fucking Jew prick," likely also played a role.
Teaming with News Corp.'s Rupert Murdoch, Fox News officially launched on Oct. 7, with Ailes as CEO. By 2002, the network had surpassed CNN in total viewership, in part by focusing on the same wedge issues that had Ailes had long deployed, like race and religion, though Fox also made on-screen innovations, including complicated graphics packages and the now-ubiquitous news ticker at the bottom of the screen—introduced by Fox News during the September 11 attacks. With a massive audience—median age: 68—Fox News continues to be a ratings juggernaut and the most popular cable news network.
Since 1996, Fox News has been a dominant force in American politics, ginning up substanceless "scandals," like the fabricated Benghazi attack cover-up, specious Uranium One scandal and conspiracy theories surrounding the murder of Seth Rich. Ailes shaped Fox News' on-air content with daily memos outlining his approach to spinning the stories of the day. Leaked memos record efforts to distort climate science, bolster the war in Iraq and downplay scandals like prisoner abuse at Abu Ghraib.
A memo revealed in the 2004 documentary Outfoxed: Rupert Murdoch's War on Journalism captures the intimacy between the cable news channel and George W. Bush, with a Fox executive urging employees note the president's "courage and tactical cunning ... in our reporting through the day." Ailes was reported to speak every day on the phone with the president. In Bob Woodward's book Bush at War, Ailes tells Bush to ramp up the brutality of the War on Terror, saying, "the American public would tolerate waiting and would be patient, but only as long as they were convinced that Bush was using the harshest measures possible."
While in charge of Fox News, Ailes garnered a reputation for paranoia, monitoring emails and installing a CCTV system that allowed him to simultaneously monitor rooms around Fox News and at his own home. Early in his tenure, Ailes was particularly worried about "those gays"—activists he believed were determined to attack him. It was part of a pattern stretching back to 1974, when he Ailes was arrested in New York for illegally carrying a handgunAfter 9/11, Ailes feared he'd be targeted by Al Qaeda, at one point locking down the Fox News headquarters in Midtown after observing, from the security monitor at his desk, a browned-skinned man outside his office door. It was the janitor. Under Ailes, Fox frequently targeted "enemy" journalists, hiring private detectives to compile extensive dossiers and telephone records on reporters from Media Matters and other outlets, or leaking damaging personal stories on Fox News employees who stepped out of line.
Fox News and a Legacy of Sexual Harassment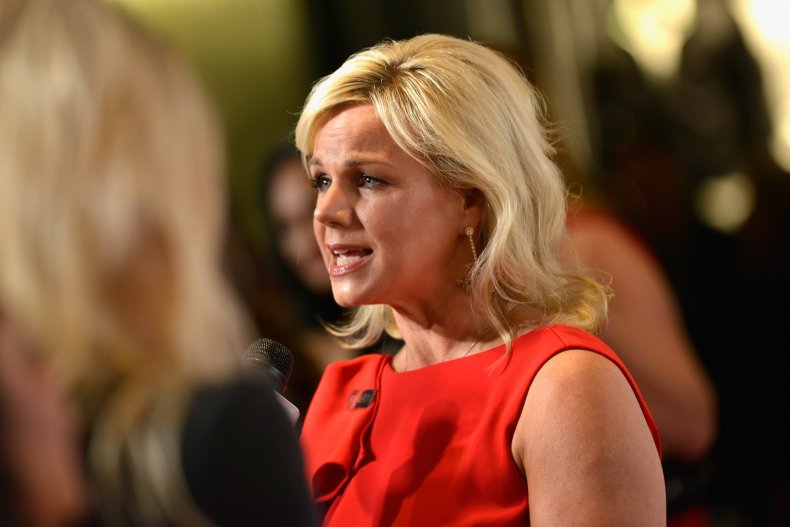 But the true scope of Ailes' legacy within Fox News wasn't apparent until the 2014 publication of The Loudest Voice in the Room, which included an anecdote about Ailes interviewing a new producer in the 1980s and offering to bump her salary by $100 a week "if you agree to have sex with me whenever I want."
In 2016, Gretchen Carlson, a former Fox News anchor, sued Ailes for sexual harassment. A flood of accusations from women who described similar treatment by Ailes followed, including from other on-air celebrities like Megyn Kelly and Andrea Tantaros. Six women described Ailes behavior to Sherman for New York Magazine, with incidents stretching back to the 1960s. Ailes denied Carlson's and subsequent accusations.
One woman, who was 16 at the time, described Ailes cornering her in a locked room, pulling down his pants and demanding that she kiss his genitals. "They were red like raw hamburger," she recalled.
"You know if you want to play with the big boys, you have to lay with the big boys," Ailes allegedly told another woman, before soliciting oral sex.
Ailes was pressured to resign from Fox News in July, 2016, but more accusers stepped forward after, describing a long pattern of sexual abuse from Ailes throughout his tenure at Fox and before. One woman alleged Ailes used video taped footage as blackmail against her, then forced her to maneuver other women into situations where they would be alone with him.
The wave of sexual harassment accusations against Ailes also exposed a pattern of systemic sexual abuse and harassment within Fox News, widely tolerated by its executives. On-air hosts like Eric Bolling and Bill O'Reilly were also fired after multiple women described their harassing behavior. Fox News has made multiple, multi-million dollar settlements with some of the companies many alleged victims.
Former Fox News executive and Ailes deputy Bill Shine and others within the company have been accused of covering up pervasive sexual harassment by Ailes and other powerful employees, which grew from a company culture evident from the very beginning. "You know the difference between lawyers and prostitutes?" Ailes asked hundreds of Fox News employees during a 1996 launch event, while introducing to the stage a woman attorney from legal affairs. "Lawyers keep doing you even after you're dead." The incident is recounted in Crazy Like a Fox: The Inside Story of How Fox News Beat CNN by Scott Collins.When Ailes died in 2017, he was no longer a part of Fox News, but his influence and legacy is sure to be a part of the cable news giant's DNA for years to come.