Who Is Ron Stallworth? True Story of Black 'Klansman' Who Duped the KKK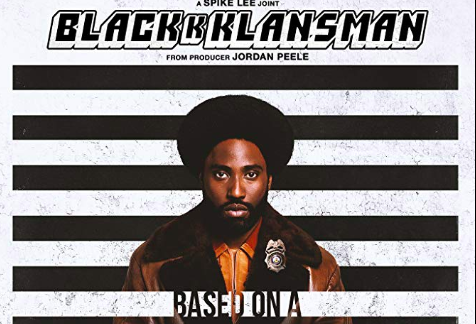 When Spike Lee heard about the true story of Ron Stallworth, a black Colorado detective who infiltrated the Ku Klux Klan, he knew he had to make it into a movie. Lee's BlacKkKlansman, in theaters Friday, shows how Stallworth became the head of the local chapter in Colorado.
During an interview with the Washington Post Friday, Stallworth explained how he went about that. It all started in October 1978 when he discovered advertisement placed by the KKK. At the bottom, the ad gave an address for people to ask questions. On paper, he assumed the identity of a white man who hated "anybody who wasn't pure Aryan white like I was," Stallworth told the Post. "I told them I wanted to do something to stop the abuse of the white race."
He signed the letter with his real name, instead of his undercover identity, because he thought he would probably receive a pamphlet with information—but that's not what happened. Someone from "The Organization," as the Klan member called it, contacted Stallworth at work to give him more information. So he continued the guise, saying he loathed the idea of his sister's black boyfriend touching her. He tried to be as vile as possible when speaking to the Klan member, using profanity and derogatory names for every group he could think of.
The Klan member was pleased and wanted to meet Stallworth, so he found another white officer to pose as him. That's how the seven-month investigation started, Stallworth told the Post. He made his way through the ranks, taking regular phone conversations with KKK Grand Wizard David Duke, who told Stallworth about the hate group's activities. Duke never knew there was a black man on the other side of the line.
The people in the KKK never realized that Ron sounded different on the phone than in real life. "The people I was dealing with were not, to use an old adage, 'the brightest bulbs in the socket,'" Stallworth wrote in his memoir, Black Klansman: Race, Hate, and the Undercover Investigation of a Lifetime.
"We began speaking roughly one to two times a week. I would call him to praise him. I'd always call him 'Mr. Duke' and say it looked like the Klan was really doing great," Stallworth wrote in his memoir. "And then he'd go on and explain all their plans, bragging and boasting and feeding me information."
The former officer, 65, approves of the film. "I've seen the movie twice," Stallworth told the Post. "It is a very powerful movie. Obviously, Spike wove the story around my story. He did a good job putting the story together and connecting the historical thread from the Confederacy to Charlottesville, David Duke and Donald Trump."
BlacKkKlansman stars John David Washington, Adam Driver, Laura Harrier and Topher Grace. The film is premiering in theaters nationwide.