Who Is Ronald Mortensen? Trump Nominates Immigration Hard-liner for Post Dealing With Refugees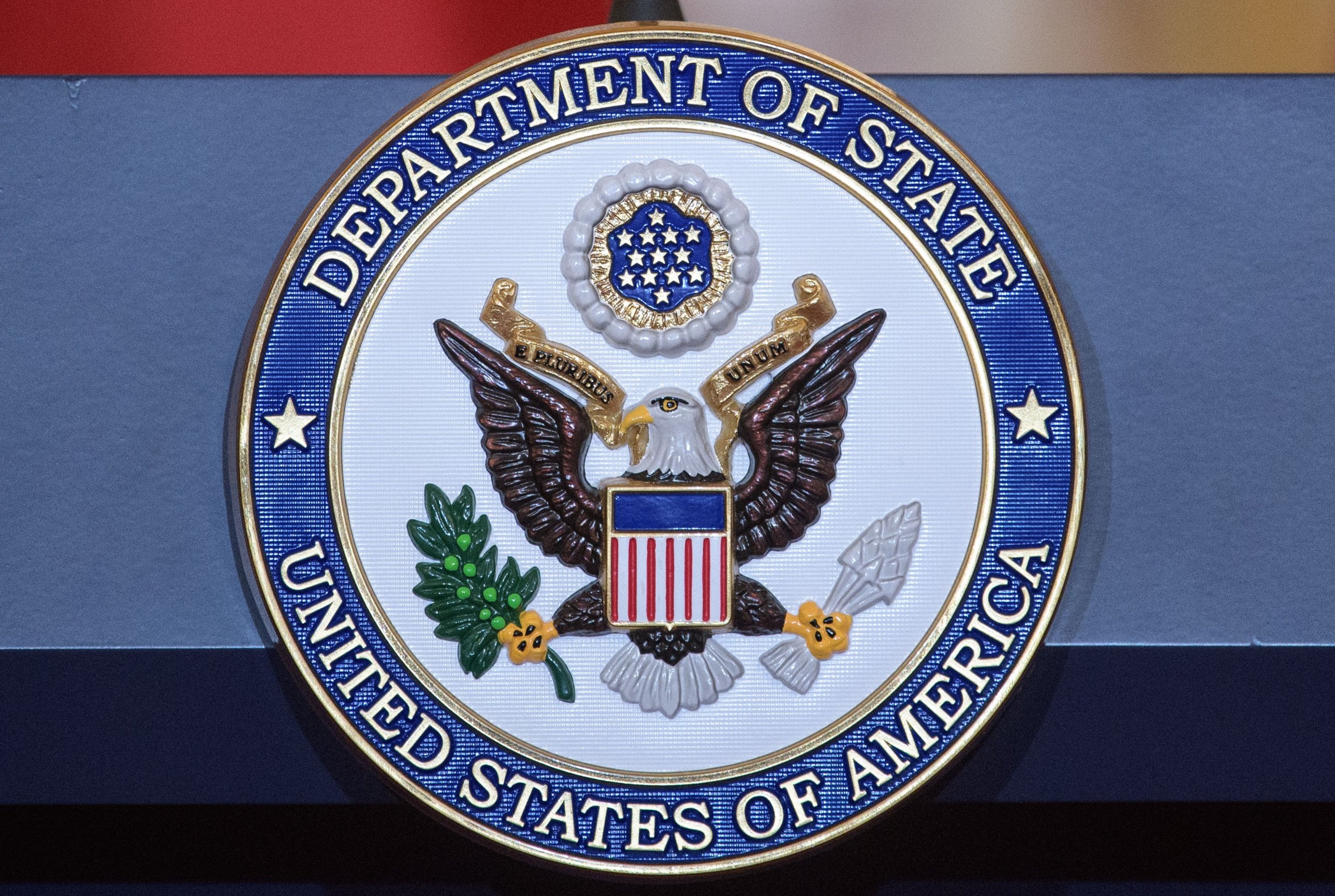 President Donald Trump has nominated Ronald Mortensen, an outspoken critic of illegal immigration, for a top State Department position overseeing refugees.
The White House announced Mortensen as the administration's pick to be Assistant Secretary of State for the Bureau of Population, Refugees and Migration.
If confirmed by the Senate for the State Department role, Mortensen would be responsible for overseeing the U.S.'s handling of vulnerable populations, including refugees and asylum seekers.
Mortensen, who previously worked as a foreign service officer, is a fellow at the Washington-based Center for Immigration Studies think tank, which advocates tighter immigration restrictions in the U.S.
He also founded the Utah Coalition on Illegal Immigration, which calls for the U.S. to take "concrete action" to address the "serious problem" of illegal immigration.
Mortensen has been vocal in his stance on illegal immigration, writing a piece for The Hill with the headline "Most Illegal Aliens Routinely Commit Felonies."
In it, Mortensen claimed that studies finding that the percentage of immigrants committing crime was lower than that of U.S. citizens were "critically flawed," insisting that "the myth of the law-abiding illegal alien is just that: a myth."
"It is possible that legal immigrants commit crimes at a rate lower than U.S. citizens and that they are incarcerated at a lower rate than U.S. citizens. After all, legal immigrants are well vetted, and if they have criminal records in their countries of origin they are generally ineligible for admission to American," he wrote.
However, he said, "the same cannot be said for illegal aliens because virtually all adult, illegal aliens commit felonies in order to procure the documents they need to get jobs, to drive and to obtain other benefits that are restricted to U.S. citizens.
"This criminal activity is routinely swept under the rug in order to protect the myth of the law abiding illegal alien. However, when pushed, even the strongest supporters of illegal aliens are forced to acknowledge that the vast majority of illegal aliens commit multiple felonies," Mortensen wrote.
Immigration advocate and founder of America's Voice Frank Sharry called the decision to nominate Mortensen "unbelievable" in a post on Twitter.
"He calls WSJ 'fake news,' says John McCain let ISIS into the country and wants to fine Dreamers 5K for working," Sharry said in an apparent reference to an article Mortensen wrote for the Center of Immigration Studies in September 2014, accusing McCain of rolling out the "welcome mat for ISIS on America's southern border" after he argued in favor of creating a pathway to citizenship for undocumented immigrants in the U.S.
"[McCain] has never supported using the U.S. military to defend the southern border from incursions by individuals and groups who would bring their terror and wars directly to the United States," Mortensen wrote, adding: "So, McCain has guaranteed that the southern border remains vulnerable to any terrorist wishing to exploit that means of entering the United States."
Prominent immigration lawyer Greg Siskind said the nomination showed that Trump was "getting bolder" in furthering his anti-immigration agenda, writing on Twitter that the "president has put a lot of extreme anti-immigrants in key positions, but has been careful not to put them in jobs requiring Senate confirmation."