Who is the Royal Wedding Cellist? Sheku Kanneh-Mason Wows Congregation
Sheku Kanneh-Mason was an important part of today's royal wedding ceremony, treating guests to a stunning cello recital just after Prince Harry and Meghan Markle were married.
The 19-year-old is a rising star on the British music scene, and today's stunning performance will only have added to his reputation.
Born in the British city of Nottingham, Kanneh-Mason made history in 2016 as the first black winner of the BBC's Young Musician of the Year award since it was established 38 years earlier.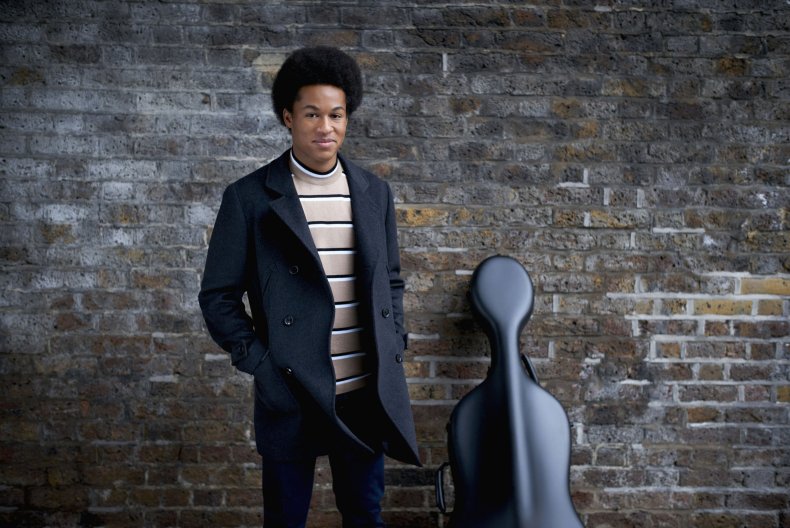 One of seven children, Kanneh-Mason took up the cello aged 6. His siblings share his musical talents, and in 2015 they all performed in the Britain's Got Talent television show as "The Kanneh-Masons."
Kanneh-Mason told the Observer that this experience helped his career development by exposing him to the realities of show business. He said it was "a good experience for getting used to performing in front of lots of people, with cameras and interviews. When it came to BBC Young Musician there were fewer cameras so I wasn't fazed at all."
In 2018, Kanneh-Mason scored the best-selling British debut of the year with his album of classical music, Inspiration. He played at the British Academy Film Awards, becoming the first musician to do so twice after his 2017 performance.
Prince Harry saw Kanneh-Mason perform at a London event in support of the Halo Foundation, an Antiguan charity that supports underprivileged and vulnerable people.
Read More...Meghan Markle and Prince Harry Royal Wedding 2018: Live Updates
The young musician said he was "excited and honoured" when he received a phone call from Meghan Markle herself to ask him to perform at the wedding.
He wrote on Twitter, "I was bowled over when Ms. Markle called me to ask if I would play during the ceremony, and of course I immediately said yes!!! What a privilege. I can't wait!"
Kanneh-Mason posted a photo of himself with The Most Reverend Michael Bruce Curry before today's ceremony. Curry delivered a powerful sermon calling on the congregation, and the world, to harness "the redemptive power of love."