'American Horror Story: Apocalypse' Rubber Man Theories and Where Is Jessica Lange?
Wednesday's episode of American Horror Story: Apocalypse revealed the return of Rubber Man. While Mr. Gallant (Evan Peters) assumed it was Michael Langdon (Cody Fern) in the suit, Langdon denied being the man in rubber. So if not Langdon, then who? Also, where is Jessica Lange? Fans have eagerly awaited her return to the series after she exited at the end of Freak Show.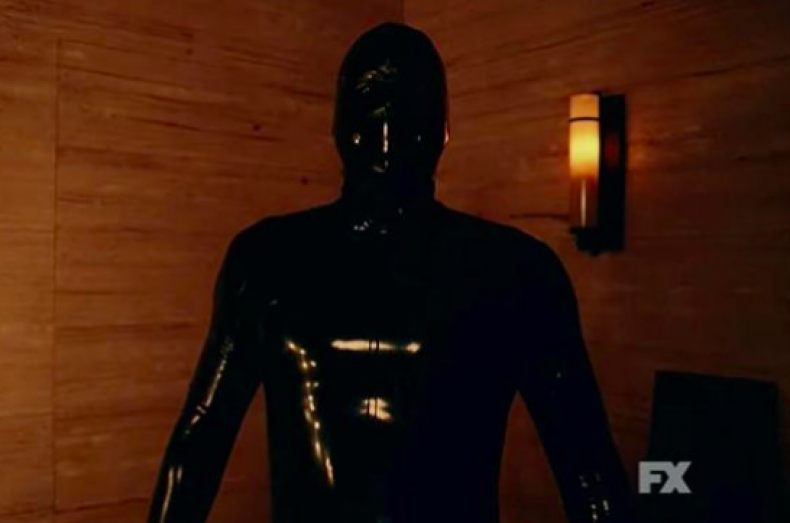 First, let's explore who might be in the suit.
Tate Langdon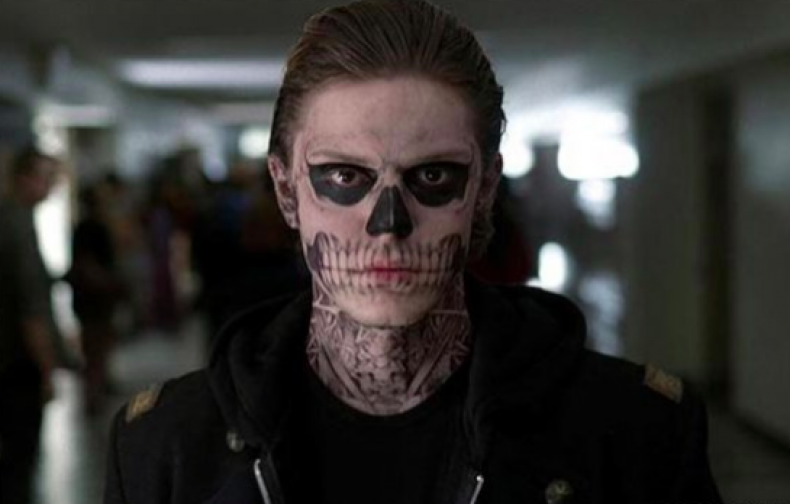 We know that Apocalypse is a crossover between Coven and Murder House and that Peters is slated to reprise his role as school shooter Tate Langdon. In Murder House, he haunted the home as a ghost. So he would be able to survive the apocalypse since he's already dead.
Kyle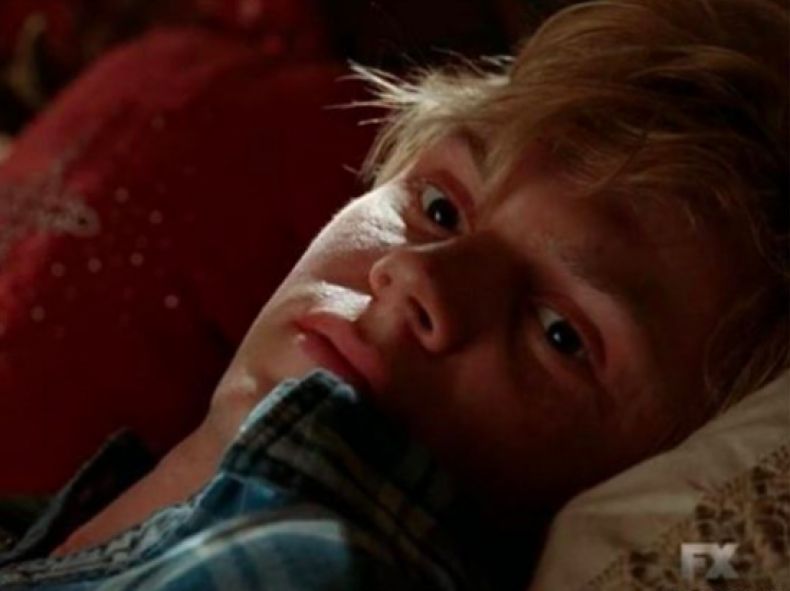 Here's another Peters possibility. In Coven, he played the character Kyle, a frat brother who was killed when Madison (Emma Roberts) flipped a bus. She brought him back as a zombie to do her biddings, with him ultimately killed the witch in the season finale.
Andre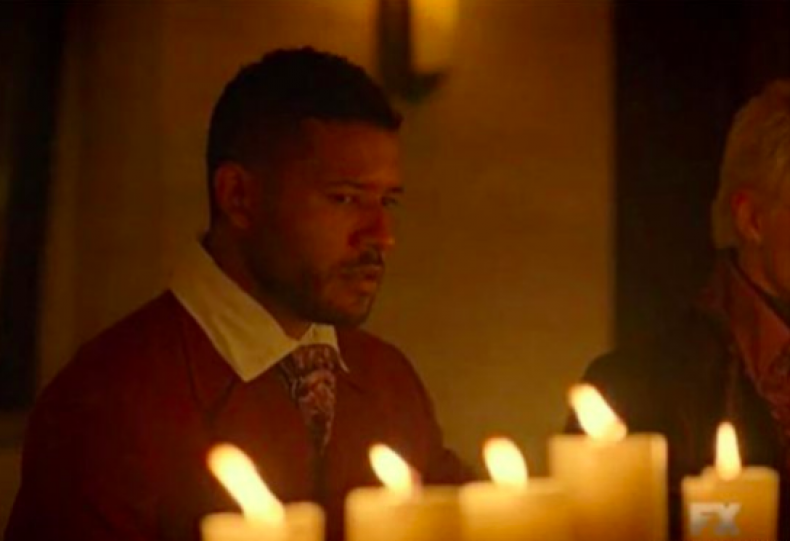 Andre just experienced the loss of his partner, Stu. Maybe he was looking to fill his loneliness? Though this seems unlikely.
Michael Langdon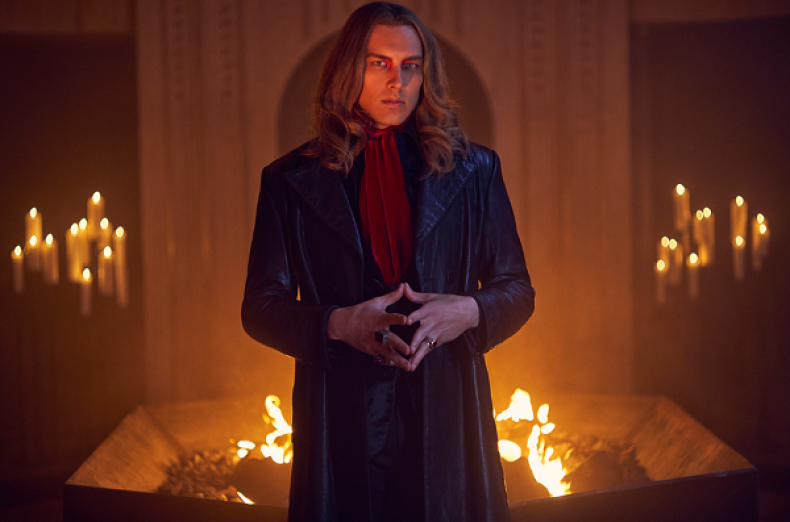 Langdon could be the man in the rubber suit after all and just lying to Mr. Gallant, though he adamantly denied it. "I wouldn't f*** you if you were the last man on earth. And you practically are," he said last week. "You're pathetic. I can see why your grandmother is disgusted by you. Why else would she report you? Make them do this to you? I'm sure she hoped they would put you out of your misery. She's the reason you're staring at a death sentence. She would do anything to increase her odds of getting out of here. You know, she hates your guts."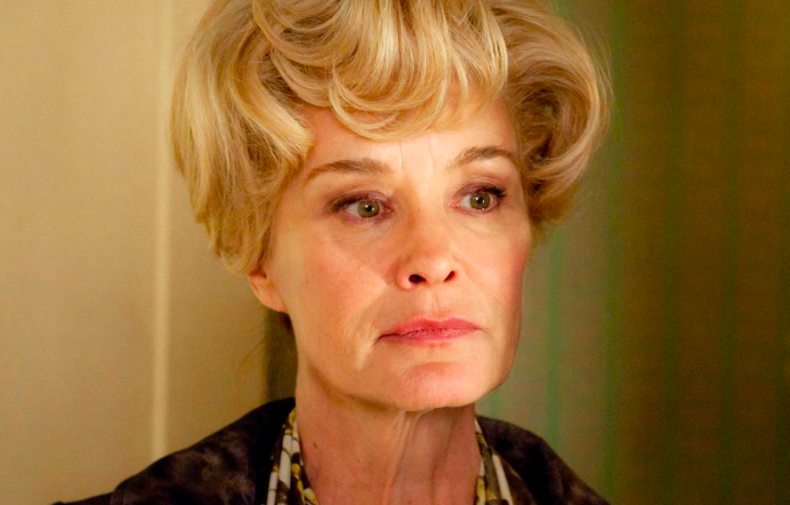 Rubber Man's true identity isn't the only mystery. Fans of Lange have been eagerly awaiting her return, but she reportedly won't come back until episode 6. Sarah Paulson, who plays Ms. Wilhelmina Venable on Season 8, directed the episode. Lange reprising her Season 1 character, Constance Langdon, the grandmother of Michael Langdon, the antichrist.
Creator Ryan Murphy shared a first look on Instagram last week. "To celebrate 300 k followers, here's a first look at the return of Queen Constance...the one and only Lady Lange...being directed by that dynamo of wit and talent Sarah Paulson. Love them both!" he wrote.
Lange won two Emmys for her work on AHS.
"American Horror Story: Apocalypse" airs on FX on Wednesday nights at 10 p.m. ET.