Who Is Ryan Ferguson? Kathleen Zellner Overturned His Conviction, Featured on 'Making a Murderer'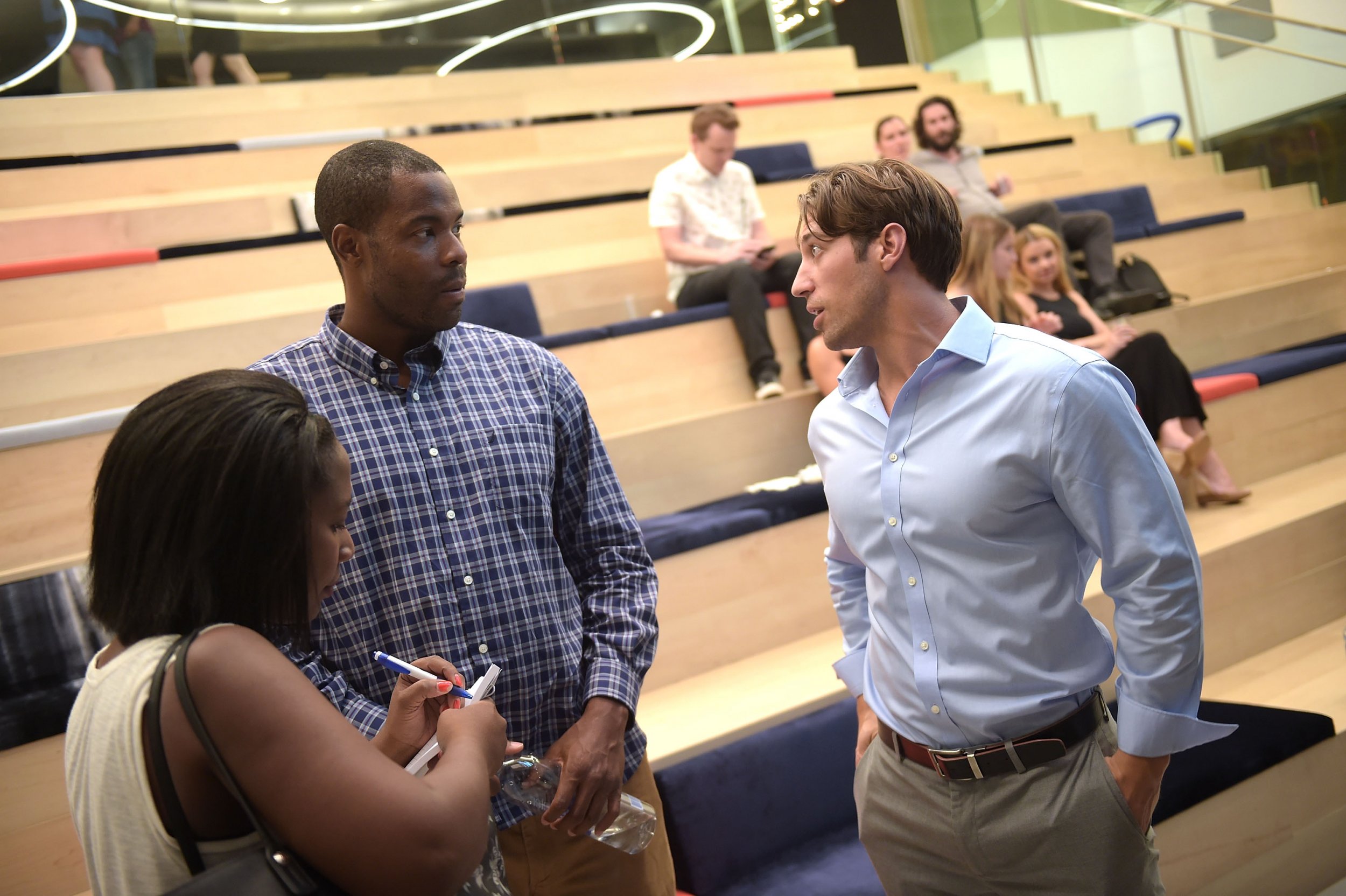 Part two of Making a Murderer introduced successful wrongful conviction attorney Kathleen Zellner and her former client Ryan Ferguson. Like her new client, Steven Avery, Ferguson maintained his innocence after being convicted of murder. Zellner acted to have Ferguson's 2005 conviction overturned. He was released in 2013.
Ferguson was accused of beating and killing newspaper editor Kent Heitholt on Halloween in 2001. He was only 19 when he was sentenced to 40 years in prison for the murder.
Much of Ferguson's conviction lied in the testimonies of friend Charles Erickson and custodian Jerry Trump. The two witnesses admitted they lied on the stand, which resulted in the declaration of an unfair trial. Both recanted their testimonies in 2012.
After his release, Ferguson attempted to return to a normal life but found it difficult to adjust. He claimed prison and the outside world are entirely different He claimed he can't forget his past. "It really hurts to think about that,'' he told Today inNovember 2014. "You try to avoid it, but it's impossible. I missed out on all my 20s, and there's just no getting away from that."
Ferguson was the feature of his own documentary, Dream/Killer, released in 2015. The story digs into the testimonies of Erickson and Trump, one of whom relays the night was dreamlike.
Since his release, Ferguson has used his time to advocate for those wrongfully convicted. He started the MTV show Unlocking the Truth, which aims to reveal the truth for those who may be wrongfully convicted.
Ferguson is aware his case is not a rare one. "I have this opportunity to show people that this isn't just happening to me,'' Ferguson said. "I am not an anomaly. This happens all the time."
Zellner is also responsible for the exoneration of Kevin Fox, who was convicted of murdering his 3-year-old daughter, Riley. DNA evidence was used to clear Fox's name. He only spent eight months in prison. The Fox family sued the state of Illinois for $15 million and won the case, though the amount later dropped to $8.5 million, according to ABC News.
Zellner's website lists 21 cases. The list does not include that of Steven Avery, which is the subject of Making a Murderer. Avery's case has not been dismissed, though Zellner is working to expose possible missteps of the case and trial.