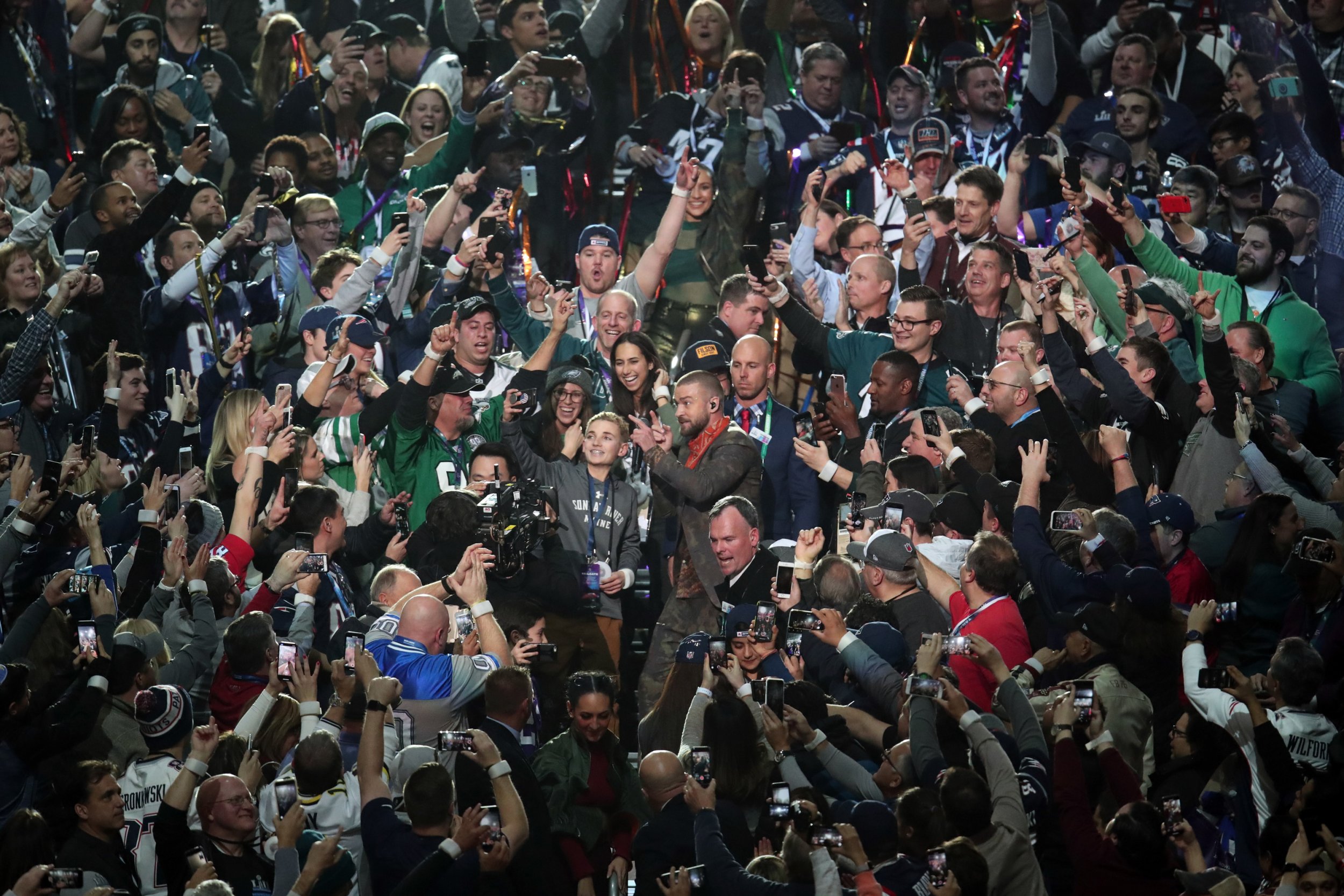 Meet the new Left Shark.
Justin Timberlake's Super Bowl LII halftime show may not have won over viewers, but this kid did. 13-year-old Ryan McKenna became the viral sensation of the night Sunday when he took a picture with the "Filthy" singer on live television—and then immediately proceeded to look down at his phone while Timberlake was performing right next to him.
The scene led to all manner of hilarious memes:
McKenna, from Hingham, Massachusetts, told St. Paul Pioneer Press, "I just thought to myself, I'll never get this opportunity again in my whole life. I just went for it."
McKenna said that after he went viral, his phone started blowing up with "36 Snapchats, like 21 DMs, and like 150 follower requests on Instagram."
McKenna's father, John, added: "We had the great opportunity to come see the Super Bowl," he said. "Never in a million years did we think this would happen."
The youngster—dubbed "Selfie Kid"—has also been interviewed by NBC's Today show and ABC's Good Morning America.
GMA even got hold of the selfie that McKenna took with Timberlake:
McKenna told GMA his Super Bowl LII experience was "crazy."
McKenna is just the latest halftime show viral sensation, following in the footsteps of Left Shark, the costumed dancer that appeared out of step with his fellow shark during Katy Perry's 2015 halftime show performance.
Speaking to NPR last week, Bryan Gaw, the dancer who wore the infamous Left Shark costume, explained that his offbeat performance was part of his character.
"So there's a set choreography. There's also what's called freestyle choreography, or, like, you get to move around or play your character as a dancer. I'm in a 7-foot blue shark costume. There's no cool in that. So what's the other option? Well, I'm gonna play a different character," said the dancer.