New York police shot and killed a mentally ill black man on a Brooklyn street who they said was brandishing a metal object at passersby that witnesses believed was a firearm.
Saheed Vassell, 34, had bipolar disorder, according to the New York Times, which spoke with his father, Eric Vassell, 63.
Local residents told the paper he was well known for having mental health problems and did chores for local small businesses. Sometimes he begged in the local subway and he had worked as a welder.
"He hasn't taken his medication for years," the father told the New York Daily News.
The father said Vassell was born in Jamaica and came to the U.S. when he was six. He lived with his family in a Crown Heights apartment and had a 15-year-old son called Tyshawn.
"He's always been there for me no matter what," Tyshawn Vassell told the Daily News. "He'd always come check up on me, ask me if I'm good...He cared for everybody. If you saw him, he'd always be in a laughing mood. You would never catch him down."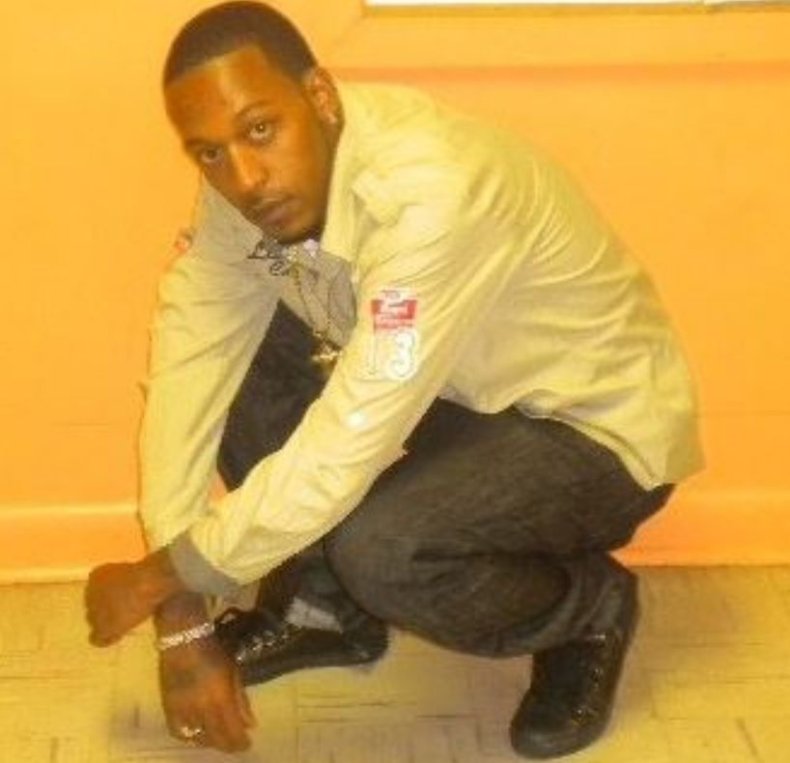 Vassell's sister Claudine posted a tribute to her brother on Facebook and criticized the police.
"I'm so broken right now," she wrote. "I thought I would wake up this morning and it's all a bad dream. I would never have thought that one of my own family members would be a victim to these frenzied murders the American Police are committing. My brother, you will always be in our hearts."
She added in the comments below her post: "He had a shower head in his hand and NYPD thought it was a gun. My brother had developed a mental health issue due to the stress of losing his best friend at the hands of NYPD. I never thought he would have lost his life at their hands too."
NYPD Police Chief Terence Monahan said officers received three separate calls at around 4:40 p.m. on Wednesday April 4 about a black male in a brown jacking pointing what appeared to be a "silver firearm" at civilians.
Two uniformed and three plain clothes officers responded at the corner of Montgomery Street and Utica Avenue in Brooklyn. "The suspect then took a two-handed shooting stance and pointed an object at the approaching officers," Monahan said.
Four of the officers discharged ten rounds at the suspect before giving him first aid and calling an ambulance. He was taken to Kings County Hospital where he was pronounced dead.
At a press conference, Monahan displayed several still images from surveillance cameras at nearby businesses which he said corroborates reports that the suspect was pointing what looked like a firearm at both civilians and officers.
The police chief also showed an image of the metal object found at the scene after the shooting, which he described as "a pipe with some sort of knob on the end of it".
Locals told the Times Vassell loved dancing and would often pick up objects from the street, such as empty bottles, and play with them like toys.
"All this information is preliminary and the investigation is still ongoing," Monahan said.
He also emphasized that this was not a callout to an emotionally disturbed individual but someone reported to be armed.
Rocky Brown, 45, told the Times he had known Vassell for years, and was aware of his mental illness. "He's harmless," Brown said. "A very willing guy, a very nice guy, a good guy."