Who Is Sailor Brinkley-Cook? 5 Facts About Christie Brinkley's Daughter On 'Dancing With The Stars'
Christie Brinkley will no longer appear on Season 28 of Dancing With The Stars. Instead, her model daughter, Sailor Brinkley-Cook, will take her place. Brinkley was rehearsing for the reality show when she broke her arm, according to People magazine. Brinkley-Cook stepped in to take her place.
Brinkley is well-known in Hollywood, and her daughter is also making a name for herself. Here's everything you need to know about Brinkley-Cook as she steps into her mother's dancing shoes.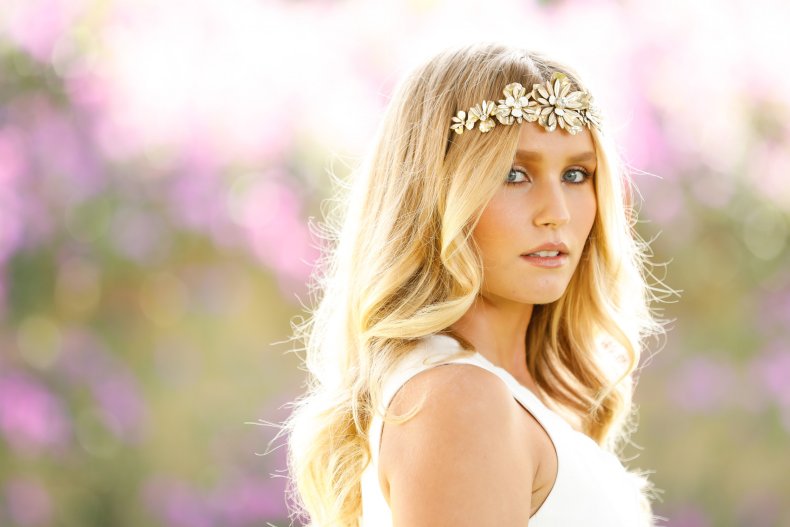 She's a Sports Illustrated model
Get your unlimited Newsweek trial >
Brinkley-Cook is taking the modeling world by storm, and definitely not starting small. The 21-year-old appeared beside her mother in a 2017 of Sports Illustrated. In addition, the model had a collection of her own, unique images for the publication in the 2018 edition.
She's an artist
Brinkley-Cook attended Parson's School of Design in New York City for photography, according to Hollywood Life. She began her degree in 2016, though its unclear whether she is still enrolled.
She has 152K Instagram followers
Get your unlimited Newsweek trial >
The young model gives fans updates on her life via her successful Instagram account. While Brinkley-Cook posts professional photos from red carpets and modeling gigs, there's also a casual feel to her account. Brinkley-Cook often posts photos of herself and her mom, as well as selfies and photos of herself as a child.
Her father is Peter Cook
Brinkley-Cook takes part of her last name from her father, Peter Cook. The architect and Brinkley split in 2006. "My parents had just gotten divorced and I was so confused about everything," she wrote in an Instagram post in 2017. "There was this little after-school counseling session for kids with divorced parents that the school put me in called "banana splits". Basically all we did was make banana splits and talk about how we have 2 christmas' and how that was a plus lol."
She's all about body positivity
Brinkley-Cook has been open about her struggles with self-love. The model is vocal on Instagram about her own journey to appreciate the body she has. In 2017, Brinkley-Cook opened up about her struggles on Instagram, with a photo of herself, mother Brinkley and sister Alexa Ray Joel.
She detailed a long-lived struggle with body image, and noted how that's changed. "My body and I have been through it all. But recently I have been liberated," she wrote. "I am healthy, i treat myself well, and for that i'm happy. I've looked in the mirror and been able to LOVE the things about my body that beauty norms deem 'undesirable'. I now have grown to know that my body is worthy of so many great things. I don't need to be a size 0 to believe in myself."
Who Is Sailor Brinkley-Cook? 5 Facts About Christie Brinkley's Daughter On 'Dancing With The Stars' | Culture