Who Is Saleh Muslim? Turkey's Hunt for a Syrian-Kurdish Leader Spreads to the Heart of Europe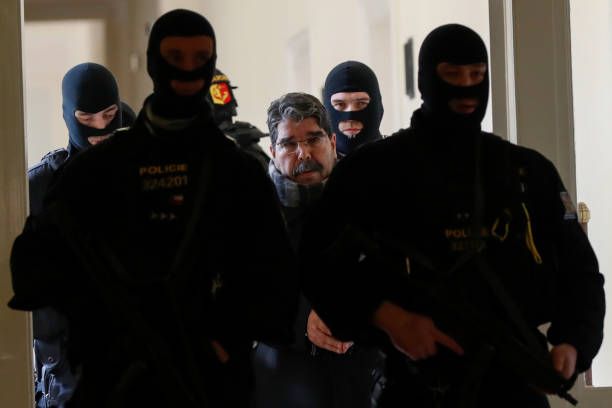 On Tuesday, a court in the Czech Republic announced the release of Syrian Kurdish leader Saleh Muslim from custody, despite Turkey's attempts to have him detained and extradited.
Muslim was once the co-chairman of the Democratic Union Party (PYD), a Kurdish political party operating in northern Syria. He was detained in Prague over the weekend at the request of Turkey, which accuses Muslim of aggravated murder and disrupting the Turkish state. Ankara says Muslim is tied to two bombings in Turkey's capital, Ankara, in 2016 that killed dozens of people, a claim the Kurdish leader, who says he is "just a politician," has vehemently denied.
The Czech decision to free Muslim sparked a diplomatic row with Turkey, where officials immediately declared that they will hunt the Kurdish leader wherever he goes. Turkey has sent a diplomatic note to the Czech Republic asking for the decision to be reversed, sources told Newsweek.
But even if the decision isn't reversed, it could prove to be politically expedient for Turkey's increasingly authoritarian President Recep Tayyip Erdogan, who could use Muslim's release to stir up nationalist and anti-Western feelings in the lead-up to next year's elections.
"Muslim is arguably the most high profile figure within the Syrian Kurdish cause. In pursuing his arrest and extradition, it is clear Ankara wishes to replicate the drama and euphoria that came with the apprehension [of] Abdullah Öcalan in 1999," Ryan Gingeras, an expert on Turkish history at the Naval Postgraduate School, told Newsweek, referring to a Kurdish leader who was captured in Kenya with the help of the CIA and later extradited to Turkey.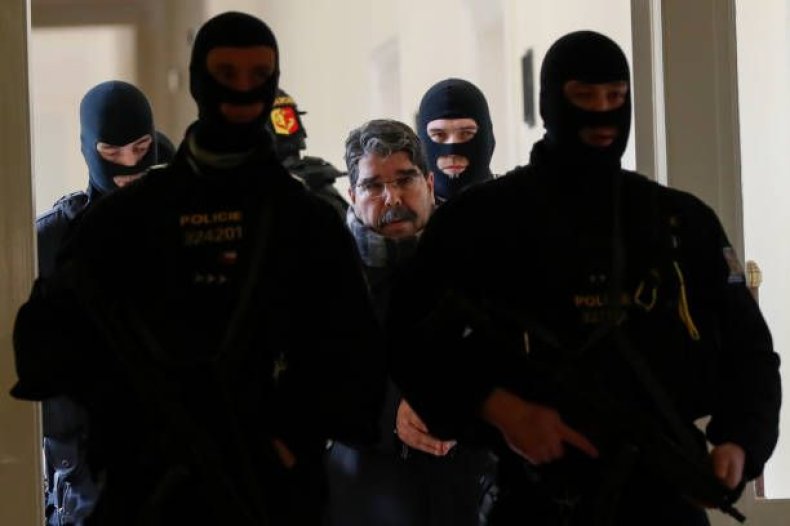 Öcalan, a leader of the Kurdistan Workers' Party (PKK), a Kurdish nationalist group fighting for independence from Turkey, was given a life sentence. Over the years, Erdogan has used Öcalan's presence in prison as a bargaining chip during negotiations with the Kurds in Turkey—a group the Turkish leader views as an existential threat to his country.
Muslim no longer holds a leadership role in the PYD, but Turkey believes that he maintains connections with the PKK. The Kurdish leader has also been vocal about his opposition to Turkey's ongoing operation against Kurdish fighters in northern Syria, which the Turkish government dubbed Operation Olive Branch. Gingeras said Muslim's extradition would boost Erdogan's election chances ahead of the polls and make him appear like a more decisive leader.
But some analysts argue that the current diplomatic tensions with the Czech Republic show Erdogan's foreign policy is shortsighted, and often too closely linked to domestic political dynamics.
"This is a minor scuffle, but it reinforces that Ankara is still painting itself into a corner with its European allies," Nate Schenkkan, a Turkey analyst at the organization Freedom House, told Newsweek. "By publicly demanding things it is unlikely to achieve and then berating its allies for not delivering them, Turkey does itself no favors."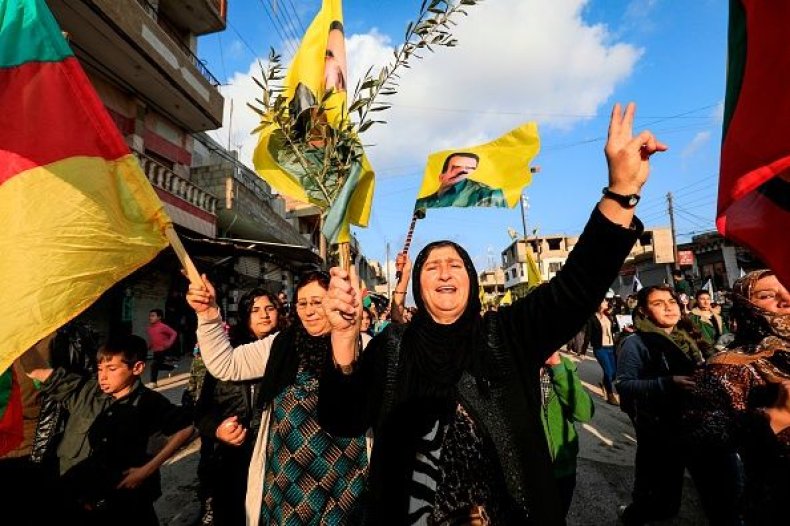 Prague's decision means Muslim is now free to leave the Czech Republic before Turkey files an extradition request. Turkey has 40 days to file the necessary documents, and then it could take months for officials to analyze the request and decide whether or not to send Muslim to Turkey. But it's possible that the Czech government will also try to use Muslim for its own purposes.
"[There's a] possibility that the Czech government would try to condition Saleh Muslim's extradition to Turkey with the release of the two imprisoned Czech citizens, Miroslav Farkas and Markéta Všelichová, who in 2016 were sentenced to more than six years of prison for their alleged ties to YPG, the militant wing of PYD," Orhan Ceka, a Turkey analyst at the University of Graz in Austria, told Newsweek.
Muslim told the court on Tuesday that he plans to remain in the European Union and that he will cooperate with any legal proceedings. He claims to have a permit to live in Finland.