Who is Salome Zurabishvili?  Georgia Elects First Female President in Landslide Victory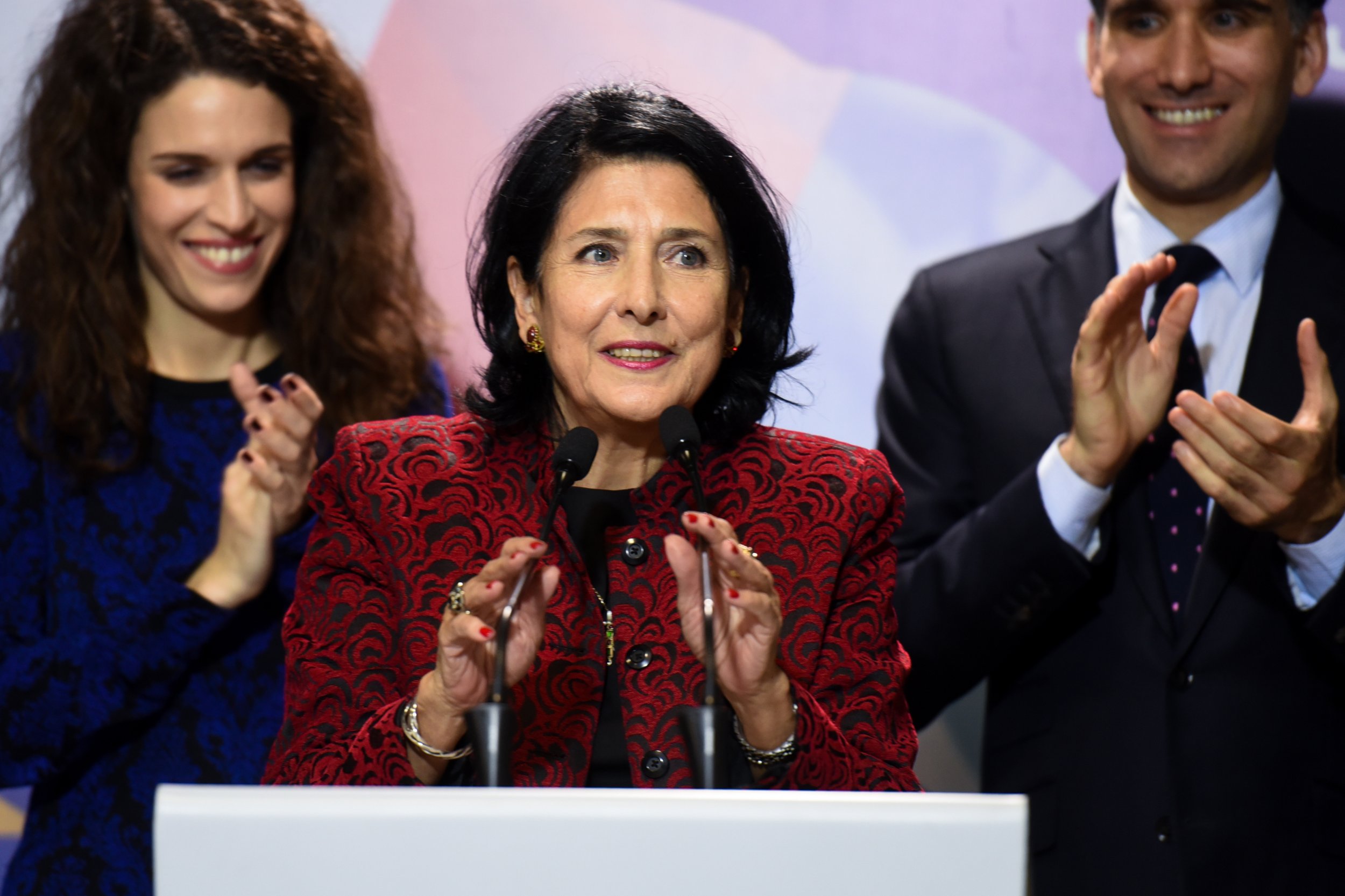 Salome Zurabishvili has been elected president of Georgia, becoming the first woman to take the post in the Caucasus country's history.
The 66-year-old former foreign minister won nearly 60 percent of the vote after Wednesday's ballot, while her rival, Grigol Vashadze, who also once held the post of foreign minister, won 40 percent, news agency Tass reported.
Zurabishvili, although an independent, was backed by the Georgian Dream party, whose goal is closer ties with both Russia and the European Union.
Opposition groups said there had been voting irregularities, and the election watchdog Transparency International Georgia claimed there had been potential violations, including party members appearing at polling stations. The ruling party has denied the claims.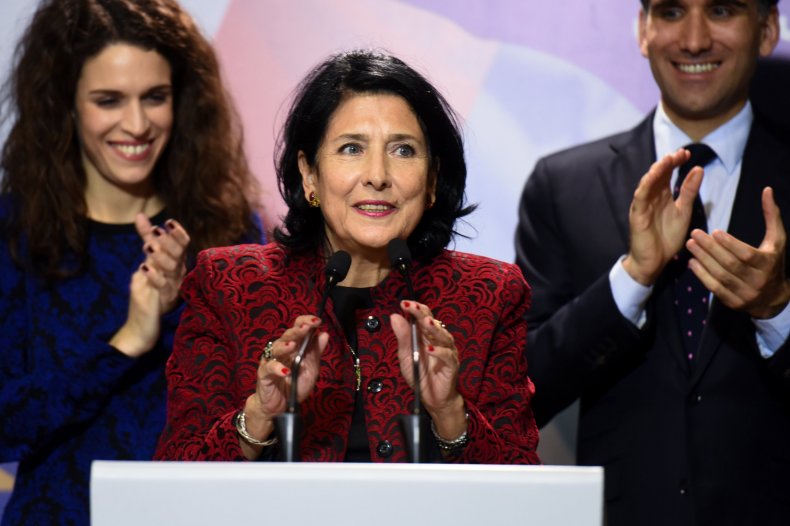 Vashadze, from the main opposition party, the United National Movement, has refused to concede defeat, saying he would wait for full preliminary results, due on Thursday.
"I urge Georgians to defend our freedom, democracy and the law. I call on you to start mass peaceful rallies and demand snap parliamentary polls," he told the pro-opposition Rustavi-2 television channel, according to Radio Free Europe.
Zurabishvili claimed victory upon release of the exit polls and said voters had made the "right and principled choice."
Zurabishvili, whose parents fled Georgia in 1921 following the Soviet annexation of the country, was born in Paris. She worked in the French foreign service and was posted to the Georgian capital, Tbilisi, as ambassador in 2003.
She was later appointed by Georgia's then president, Mikheil Saakashvili, as foreign minister, a post she held from 2005 to 2006.
Her government biography states that she joined the opposition after she was sacked from the post and started the Georgia's Way party but quit politics in 2010 when she was appointed to a United Nations panel of experts on Iran.
Her bid for the 2013 presidency was rejected because she was a dual citizen, but in 2016 she was elected to parliament from the Mtatsminda district of Tbilisi.
Her post as head of state will be largely ceremonial as a new constitution comes into force, although her win could be indicator as to what might happen in parliamentary elections in 2020, the BBC reported.
It was the last time Georgians will directly elect their president, as the next head of state will be chosen by a 300-strong college of electors made up of members of parliament and regional government representatives.
Georgia analyst Max Fras at the London School of Economics' European Institute told Euronews that the new president was known for her "sharp and crude remarks.
"She is well-known for sharing off-the-cuff comments that are not always in line with official policy," he said.
Who is Salome Zurabishvili?  Georgia Elects First Female President in Landslide Victory | World