Who Is Salt Bae? Instagram Chef Slammed for Serving Venezuelan President an Extravagant Meal
Viral butcher Salt Bae was criticized Monday by GOP Senator Marco Rubio of Florida after he catered to Venezuelan President Nicolás Maduro and his wife at his Istanbul restaurant. Rubio tweeted about the social media-shared moment and commented on Venezuela's starvation problem.
"I don't know who this weirdo #Saltbae is, but the guy he is so proud to host is not the President of #Venezuela," Rubio tweeted. "He is actually the overweight dictator of a nation where 30 percent of the people eat only once a day and infants are suffering from malnutrition."
Rubio continued to share the phone number and address of Salt Bae's Miami restaurant, Nusr-Et.
It's not just Maduro. Salt Bae has a penchant for posing with famous leaders. In an Instagram photo from November 2016, he posed as Fidel Castro, though it has since been deleted. He also stood for a picture with Moroccan King Mohammed VI while in Dubai September 1. The photo garnered hundreds of thousands of likes.
Salt Bae, whose real name is Nusret Gökçe, shared now-deleted videos of the encounter with Maduro on his Instagram Monday.
The chef gained internet fame in 2017 for his unique meat salting technique. He often shares videos of himself prepping meat on his Instagram, where he has 15.8 million followers. He is known for his angled elbow when salting meat, as well as his passion for seasoning his food. Once cooked, he flamboyantly cuts and serves the meat.
Many, including Late Late Show host James Corden, have called his salting technique sensual. It's what brought him mass attention and made him a viral meme. Images of Salt Bae prepping his meat with a tender and dramatic disbursement of salt were heavily shared in 2017 for their theatrical appearance.
The chef uses Maldon flakes for his salting and goes through five buckets of salt per week at his New York restaurant alone, Eater wrote in February.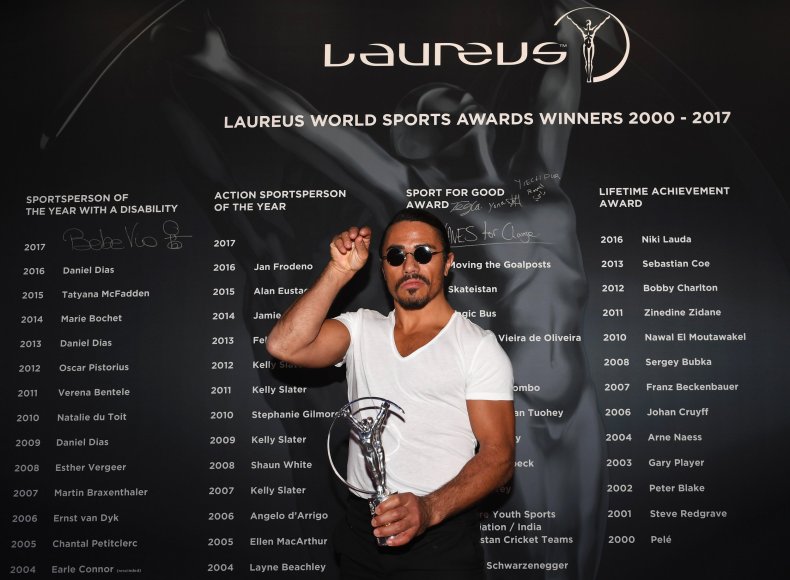 A spokesperson for Salt Bae explained the importance of salt. "He says salt is essential because it brings out the flavor," the spokesperson told Eater, "especially when finishing off meat."
The chef has multiple restaurants in Turkey and opened two branches in the United States in the past year. His Miami restaurant opened in November 2017 and his New York branch followed in January 2018. New York food critics were not thrilled with their experience as his restaurant opened. Pete Wells of the New York Times claimed the dining experience was messy. "I had a pair of trousers that Salt Bae had seasoned like a steak," he said.
Another critic was stunned by the price. For three people, the bill totaled $521.45 and none of the attendees were full after their meal, Steve Cuozzo of the New York Post shared on January 23.