Chloe Dykstra Responds After Chris Hardwick's Show Was Pulled by AMC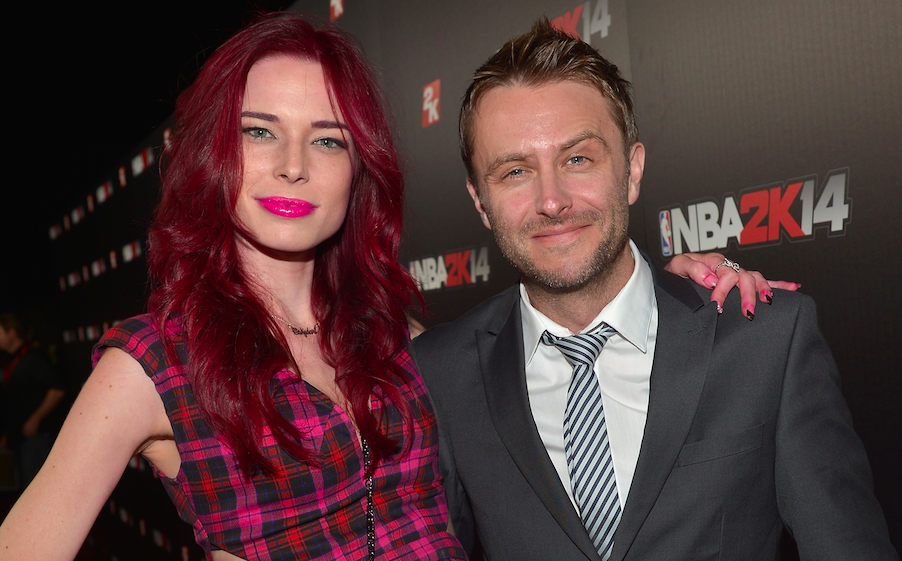 Actress Chloe Dykstra took to Twitter Wednesday after apparent text messages she sent to ex-boyfriend Chris Hardwick leaked the day before. The cosplay star didn't respond to the messages but instead thanked her followers for their support. In a detailed essay for Rose Colored Glasses Saturday, Dykstra accused an unnamed ex of sexual and emotional abuse. Though she didn't name Hardwick, people soon pointed fingers at the AMC host. He has denied the allegations.
"The outpouring of support and love I've received over the past few days has been incredible and unexpected," Dykstra tweeted to her 141,000 followers. "The people who have come forward with both stories validating mine, and stories of their own personal experience, have helped me immensely with my own healing process. After years of therapy and rebuilding your support has done so much for me than all of it combined."
She wished that men and women who were trapped in abusive relationships would be able to find a way out. "It is my hope, and it always was, that women and men on both sides of abuse will make changes to either protect themselves or to stop the cycle of pain their own behavior can cause. These behaviors are insidious and often hard to spot," she said. "We make excuses for them and, bit by bit, we can lose ourselves entirely."
Dykstra, 29, finished her post by sharing the number to the National Sexual Assault Hotline and added the website for RAINN (Rape, Abuse & Incest National Network).
According to texts posted by TMZ, Dykstra reportedly tried to reconcile with Hardwick. "Hey. When can we be okay? Will that ever happen? We both handled this poorly. Possibly myself more so. I'm sorry, I shouldn't have texted you. I think I just got caught up in a wave," she apparently said. "I hope things are awesome with you."
At the time of publication, Dykstra didn't verify the authenticity of the texts posted by TMZ. Fabricated or not, victims of abuse often stay or go back to their partner once they leave. Some netizens flocked to Twitter to make that point.
Hardwick said he was heartbroken by Dykstra's allegations. "I'm devastated to read that she is now accusing me of conduct that did not occur," Hardwick, 46, told People Saturday. "I was blindsided by her post and always wanted the best for her. As a husband, a son, and future father, I do not condone any kind of mistreatment of women."
Hardwick didn't immediately respond to his ex-girlfriend's latest Twitter post. Hours after going live, it garnered more than 5,000 favorites and over 500 shares from her followers.
When Newsweek reached out to Dykstra her rep said, "We have no comment."