Who Was Saman Kunan? Thai Cave Rescue Diver Died Trying to Save Soccer Team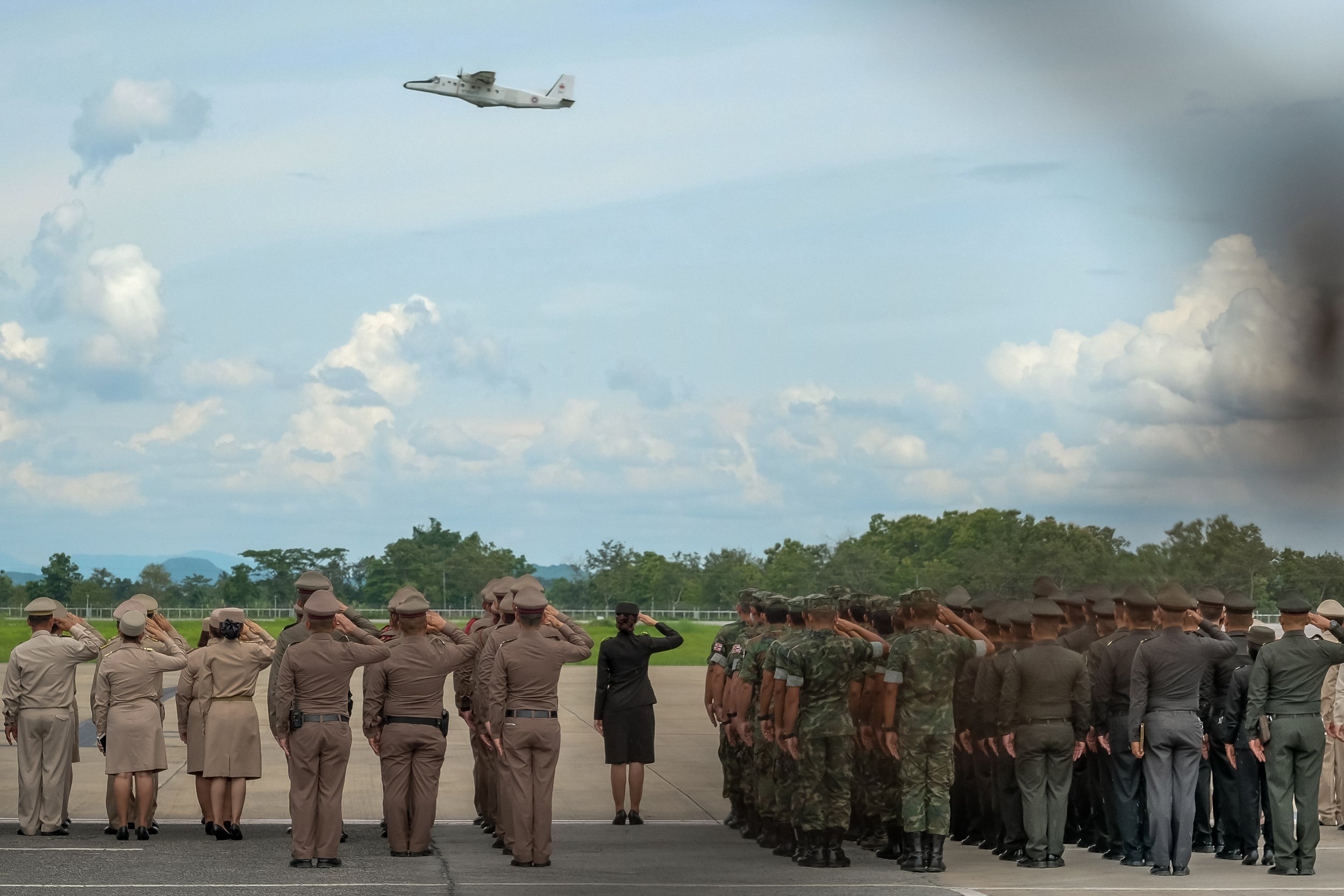 Saman Kunan, a former Thai navy Seal, is being honored for losing his life in a heroic effort to rescue a football team stuck in a cave in Thailand since last month.
Kunan, who was 38, died around 1 a.m. Friday after sending air tanks to the trapped boys to replenish their air supply. He lost consciousness while returning from a chamber in the cave, Seal commander Arpakorn Yookongkaew said in a news conference, according to The Evening Standard. Kunan's diving buddy was unable to resuscitate him, and he was pronounced dead shortly after.
It is possible Kunan died because he ran out of oxygen trying to get to a command center about 1.2 miles inside the flooded cave.
A former sergeant, Kunan worked as an airport security officer and was also a triathlete. A Facebook page created in his memory shows he was involved in bicycling and races. Kunan posed in a photo with the caption, "Anniversary 50 years The North Face," and in others was pictured hiking. Kunan participated in several daylong races, 40 adventure races and 10 sprints, a screenshot from a couple years ago shows.
Kunan was volunteering to help rescue a dozen boys ages 11 to 16 and their 25-year-old coach who have been stranded in the Tham Luang Nang Non cave in the Chiang Rai province since June 23.
Kunan's body was carried in a coffin by military guards led by a Thai Buddhist monk during a repatriation ceremony at the Mae Fah Luang international airport in the Chiang Rai province. His body was flown to his hometown in the Roi Et province, as army members gave a salute.
Thai navy Seals paid tribute to Kunan on Friday. In a statement, they called him a "skilled and talented Seal and a triathlon athlete."
"Even after he departed the Seal unit, he still kept in touch and maintained a tie with the rest of his former colleagues. He always participated in the Seal activities until the last step of his life," the statement read. "Saman left us while working as a diver and in a time where all divers joining forces to complete the mission. His effort and determination will always remain the hearts of all divers."
"May you rest in peace and we will accomplish this mission as you had wished," it said.