Who Is Savannah Guthrie? NBC Anchor Criticized for Moderating Trump Town Hall
Savannah Guthrie, anchor of the Today show, is set to moderate NBC News' town hall event with President Donald Trump on Thursday night.
During the one-hour televised event in Miami, Guthrie will lead a conversation between the president and a group of Florida voters.
The television anchor, who was born in Australia, has been at NBC News since 2007, serving in a number of positions across the network. As a former legal attorney, she initially joined NBC News as a legal analyst and correspondent for high-profile trials and court proceedings.
After covering the 2008 presidential election and travelling with Sarah Palin's vice-presidential campaign, Guthrie was named the White House correspondent for NBC News.
She went on to co-host the MSNBC program The Daily Run Down, a political news talk show, with Chuck Todd before she left to join the third hour of Today as co-host in 2011.
In 2012, it was announced that Guthrie would replace Ann Curry as the co-anchor of the network's morning show. Guthrie co-hosted the program with Matt Lauer, who was later dismissed following accusations of sexual misconduct. She now co-hosts Today with Hoda Kotb.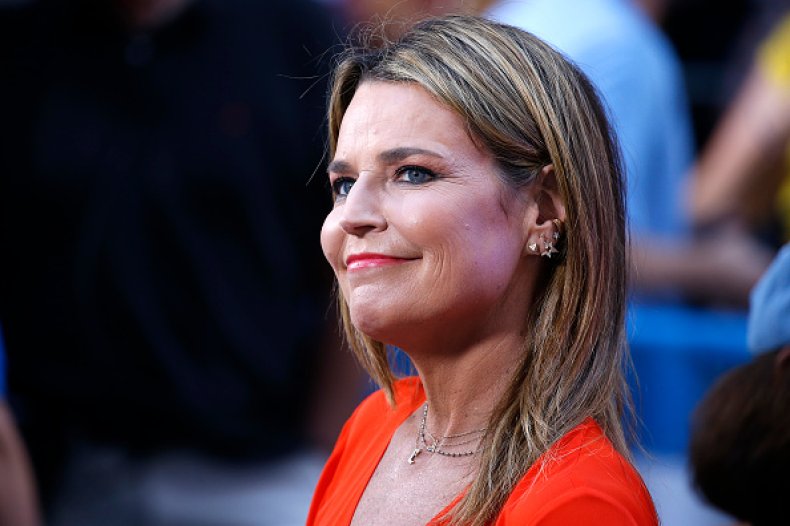 Guthrie has come under fire for moderating Thursday's upcoming event with Trump, which will run at the same time as ABC News' town hall event with Democratic presidential nominee Joe Biden in Philadelphia.
The two candidates were supposed to hold their second presidential debate on Thursday, but Trump refused to participate after organizers announced it would move to a virtual format.
Online spectators criticized both Guthrie and NBC News for providing the president a platform and running the event simultaneous to Biden's town hall, preventing voters from hearing from both Trump and his opponent. Some have called for a boycott of the network.
Others have pointed to Guthrie's history with interviewees, arguing that this is not the first time the anchor has amplified certain controversial figures.
In January 2019, Guthrie was criticized for interviewing Nick Sandmann, a MAGA hat-wearing student involved in a confrontation with Native American activist Nathan Phillips at the Lincoln Memorial.
Viewers said that she was too easy on Sandmann and that she failed to interrogate his fluctuating account of the incident. She was also criticized for an interview she conducted with Philips in which she asked him about his military service during the Vietnam War — a fact that had not been disputed.
Critics argued that Guthrie may repeat the same "soft" approach in the town hall event with Trump and be unable to ask him tough questions.
The town hall broadcast is scheduled to air on NBC at 8 p.m. EST.