WHO Says Emergency Authorization of Coronavirus Vaccine Should Not Be Done 'Lightly'
The chief scientist at the World Health Organization (WHO) said Monday that emergency use approval for any coronavirus vaccine candidate is not something that should be done "lightly."
"The emergency use authorization or licensing is something that has to be done with a great deal of seriousness and reflection," Chief Scientist Dr. Soumya Swaminathan said. "It's not something that you do very lightly."
Swaminathan addressed reporters' questions about hypothetical vaccine approvals during a WHO press briefing on Monday. One question specifically mentioned the Food and Drug Administration (FDA), which is in charge of regulating drugs and vaccines for use in the U.S.
In an interview that the Financial Times published August 30, FDA Commissioner Stephen Hahn said the agency would consider approving a vaccine candidate for emergency use before the final phase of clinical trials is complete if the hypothetical vaccine turns in promising early results.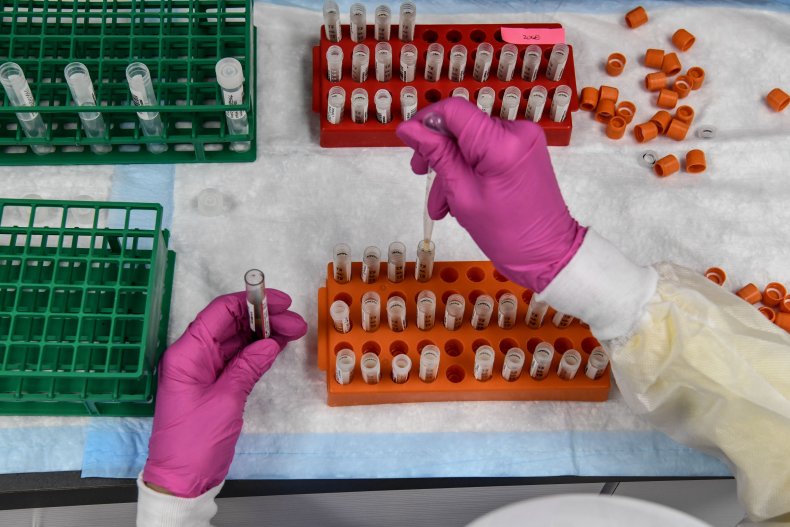 As Hahn pointed out in the interview, the FDA's emergency use authorization is limiting and can be rescinded if a vaccine or drug is found to produce dangerous adverse side effects. The FDA earlier this year repealed its emergency use authorization for hydroxychloroquine, a drug that officials initially thought was safe in treating COVID-19 patients but was later connected to several serious side effects.
According to Swaminathan, the ideal scenario would be for all vaccine candidates to produce a full set of data before any are considered for widespread use. The WHO wants vaccines to have at least a 50 percent efficacy to be approved, she said, and safety is another key factor that she said regulatory agencies and drug companies should consider before pushing a vaccine through the approval process.
"What's going to be really important is to go make decisions based on science and have a scientific group that's constituted, that's above all conflicts of interest, that's not influenced by any interests, that looks at the data and makes a recommendation on whether and when a vaccine should be licensed for use," Swaminathan said.
Producing a vaccine before clinical trials are finished introduces problems with continuing those trials and not identifying side effects early enough, she said.
Dr. Michael Ryan, the executive director of the WHO's Health Emergencies Programme, emphasized Swaminathan's point about the safety risks involved. "If you move too quickly to vaccinating millions or hundreds of millions or billions of people, you may miss certain adverse events that you won't pick up with smaller numbers," he said.
Both Swaminathan and Ryan acknowledged that, although the WHO has its own set of guidelines and recommendations for the vaccine approval process, each country is allowed to move forward with its own vaccine development programs and can produce promising candidates before clinical trials have completed, as both China and Russia have done.
"Each country has the sovereign right to define its policy for vaccination or any other therapeutic intervention for its population, but it must be guided by the highest possible ethical standards, the highest possible scientific standards," Ryan said.
Newsweek reached out to the FDA for comment but did not receive a response in time for publication.
WHO Says Emergency Authorization of Coronavirus Vaccine Should Not Be Done 'Lightly' | Health