WHO Endorses Use of Experimental Ebola Drugs, But Isn't Sure Who Should Get Them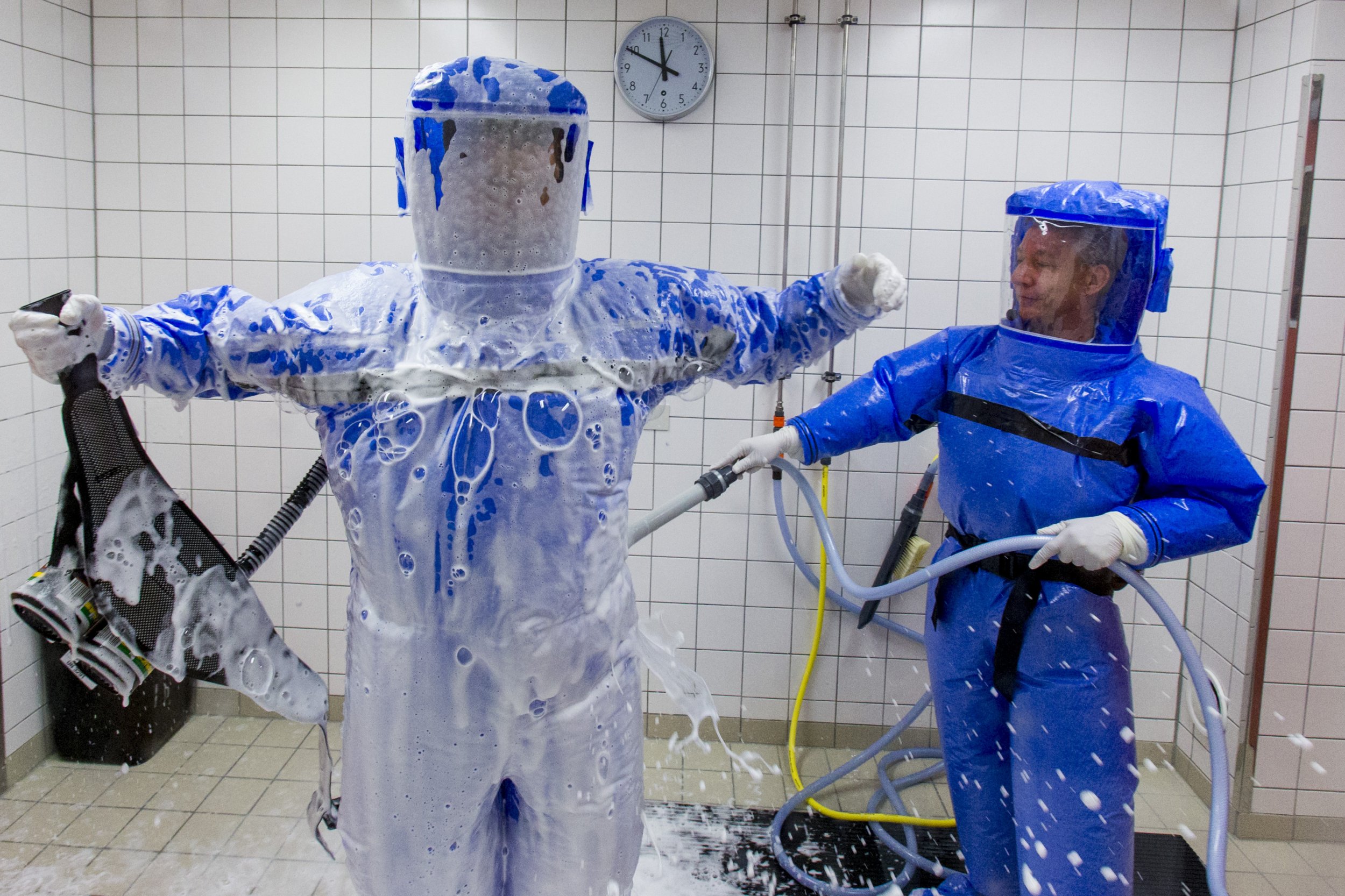 The World Health Organization announced Tuesday that due to the unprecedented scale of the Ebola outbreak in Western and Central Africa, their panel of experts concluded that "compassionate use" of unregistered drugs would be ethically sound.
"The treatments haven't been tested on humans, but it doesn't mean they are not safe," Dr. Marie-Paule Kieny, the Assistant Director-General of the WHO, told a room of journalists in Geneva, noting that despite a lack of human trials, some treatments and vaccines have been shown to be effective in primates. "Even though we don't have anything proven, we are in a much better position than we were several years ago."
The WHO did not, however, indicate which experimental drugs could potentially be used, or which individuals should receive what would doubtless be the very limited number of doses.
"There was a lot of discussion [among experts], for example, about whether health care workers would have priority [to receive the drugs] based on a principle of reciprocity, because they put their lives in danger," Kieny said. "But family members, too, it you look at the principle of reciprocity, are also putting their lives in danger," so some experts felt they, as well as the infected patients, should have priority to receive the experimental drugs.
The WHO will convene a second meeting at the end of the month to further discuss how to most fairly distribute experimental drugs. In the meantime, Kieny said, clinical trials for vaccines and treatments could start as early as September.
"There is a way to fast track these trials," Kieny said, adding that the medical community could have "enough" information on their safety in humans for some drugs to be confidently used by the end of the year.
Some Ebola therapies may only be a few months away from use, and they may have been stuck in that position for a long time. The fact that, with more funding and political will, drugs could have been available for this outbreak, is blatant evidence of a "market failure" on the part of the profit-driven pharmaceutical industry, Kieny said. Though some governments have invested in Ebola research (with the U.S. committing the most), those efforts have not been enough to bring any drug to market.
"We must recognize that there is no registered drug for Ebola [because of] a market failure..this is typically a disease of poor people where there is no market," Kieny said. "This is why there are no stockpiles."
Outside of the few individuals who might receive the experimental drugs, which may or may not work, it is too late for any treatment to have much of an impact on the current outbreak.
"It is very important to not give false hope to anybody that Ebola can be treated now. That is absolutely not the case. What we rely on now is infection control," like quarantining infected individuals and restricting travel in and out of affected regions, Kieny said.
But fast-tracking clinical trials now might just mean the difference between mass tragedy and contained flare-up when the next Ebola outbreak hits.