WHO Says Highly Vaccinated Countries Have 'False Sense' of Safety From COVID Variants
Global vaccination inequity persists despite numerous pleas from the World Health Organization (WHO), and the health agency is warning countries with high rates of vaccinations that they aren't safe from COVID-19 until the entire world is.
The WHO has long urged higher income countries to donate vaccine doses to lower-income countries and has expressed great disappointment at the emergence of booster doses when high-risk individuals around the world haven't received a first dose. While high rates of vaccination can help prevent hospitalizations and deaths in one area, the virus can continue to spread in areas where vaccination rates are low, presenting a global problem in the form of new variants.
"There is a false sense of security that if your population reaches a certain population that you will be safe," Dr. Maria Van Kerkhove, WHO's technical lead for COVID-19, said on Wednesday. "Delta is showing us that we cannot sit on our laurels and remain diligent...to stop this virus from circulating as much as we can."
Van Kerkhove noted that the Delta variant isn't the first variant of concern to emerge and added that it won't be the last. Officials are keeping a close eye on five variants of interest in the event they prove a formidable force against vaccinations and therapeutics or have increased transmissibility.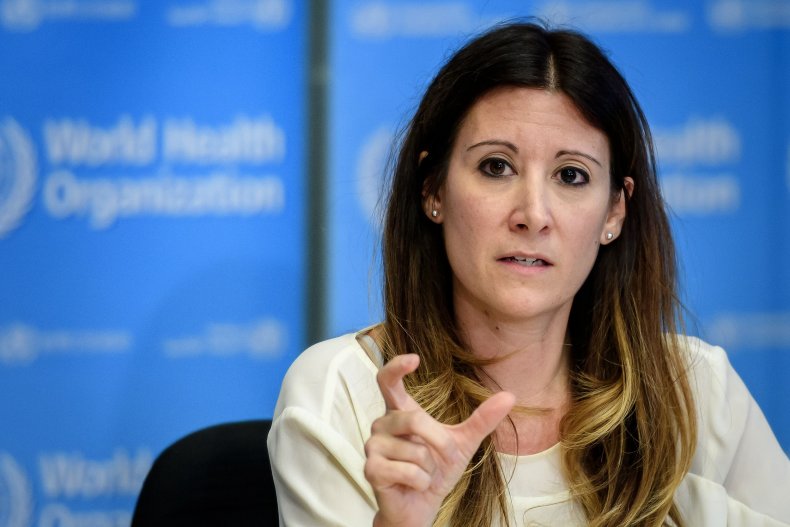 A major global concern in the COVID-19 pandemic is that a variant will emerge that renders vaccines and therapeutics useless. A worst-case scenario for the world, it would mean scientists need to create new vaccines and every country would have to re-vaccinate its populations.
So far, vaccines have proven effective against the variants that have emerged, even if the inoculation's impact has been somewhat diminished. Mutations are expected during a pandemic, however, officials have warned that the more a virus spreads, the more variants that will emerge and the more likely it is that one will be able to evade vaccines.
"We lost that opportunity to eliminate it at a global level very early on but we still have the power right now all of us to be able to drive that transmission down," Van Kerkhove said on Wednesday.
WHO officials have been reluctant to call countries out by name, but they've criticized high-income countries for dropping the ball on the pandemic response. The bulk of vaccinations have been administered in only a handful of countries, an unacceptable and appalling reality, according to WHO Director-General Dr. Tedros Adhanom Ghebreyesus. The response, though, must go beyond vaccinations, according to WHO officials.
Van Kerkhove noted that a surge in cases is occurring even in the United States, where 64 percent of the adult population is fully vaccinated.
To help reduce the number of COVID-19 cases, Van Kerkhove advocated for the world to increase vaccinations, adhere to public health measures and increase ventilation in buildings. She also noted that it's vital to increase global testing and surveillance so the world knows where and how the virus is spreading.
"We have tools that can save people's lives. We have tools that can suppress transmission, which reduce the opportunity for this virus to evolve, for variants to emerge," Van Kerkhove said. "We need global leadership taking a stand and showing that we can take control over this virus. We haven't done that."