Who Is Scooter Braun? Taylor Swift Says Talent Manager 'Stripped' Her of Life's Work
You either love her or hate her, either way, that isn't stopping Taylor Swift from speaking her mind. In a powerful Tumblr post Sunday, the "You Need To Calm Down" singer referenced her Kim Kardashian, Kanye West drama while dragging talent manager, Scooter Braun.
The 38-year-old Braun represents more than 20 active musicians, including Ariana Grande, Justin Bieber and David Guetta. Now, according to a Billboard report, Braun acquired Scott Borchetta's music label, Big Machine Label Group, as well as Swift's catalog for $300 million.
Swift wrote that she learned that Braun had purchased the master recordings of her songs at the same time as the rest of the world, and that all she could think about when he heard the news was the "incessant, manipulative bullying I've received at his hands for years."
She continued: "Like when Kim Kardashian orchestrated an illegally recorded snippet of a phone call to be leaked and then Scooter got his two clients together to bully me online about it... Or when his client, Kanye West organized a revenge porn music video which strips my body naked. Now, Scooter has stripped me of my life's work, that I wasn't given an opportunity to buy."
Added Swift: "Essentially, my musical legacy is about to lie in the hands of someone who tried to dismantle it."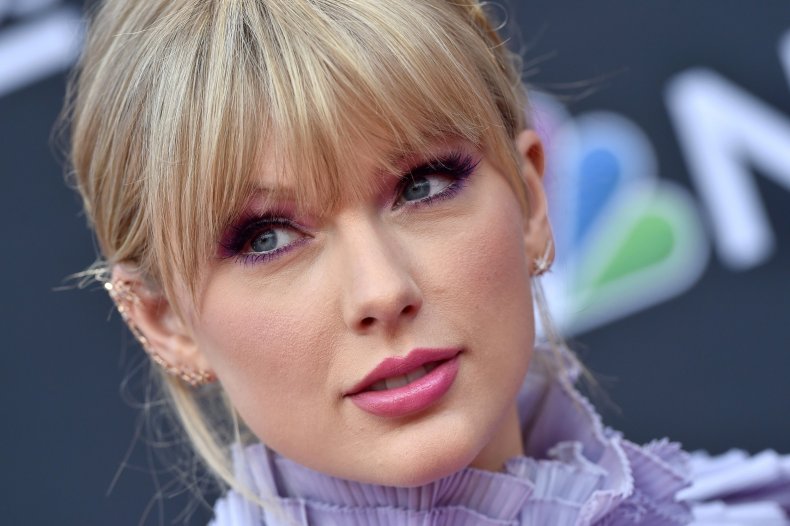 Swift described the fact that her alleged former bully now owned her recordings as the "worst case scenario."
"This is what happens when you sign a deal at fifteen to someone for whom the term 'loyalty' is clearly just a contractual concept," she wrote. "And when that man says 'Music has value', he means its value is beholden to men who had no part in creating it."
The pop superstar said she knew that her library would someday end up being sold, but that she never expected it the buyer would be Braun.
"When I left my masters in Scott's hands, I made peace with the fact that eventually, he would sell them," she explained. "Never in my worst nightmares did I imagine the buyer would be Scooter. Any time Scott Borchetta has heard the words 'Scooter Braun' escape my lips, it was when I was either crying or trying not to. He knew what he was doing; they both did. Controlling a woman who didn't want to be associated with them. In perpetuity. That means forever."
To conclude her post, Swift said she "will always be proud of [her] past work" but announced her next album Lover — which she described as a "healthier option — will be dropping August 23.
While Swift appeared to be gobsmacked by the news that Scott Borchetta had sold her library off to Braun, the manager said this deal had been in the works for some time.
"The idea of Scott and I working together is nothing new, we've been talking about it since the beginning of our friendship," Braun said in a statement to Billboard. "I reached out to him when I saw an opportunity and, after many conversations, realized our visions were aligned. He's built a brilliant company full of iconic songs and artists. Who wouldn't want to be a part of that?"
He added: "By joining together, we will create more opportunities for artists than ever before, by giving them the support and tools to go after whatever dreams they wish to pursue."
Borchetta added in a statement: "Scooter and I have been aligned with 'big vision brings big results' from the very first time we met in 2010. Since then I have watched him build an incredible and diverse company that is a perfect complement to the Big Machine Label Group. Our artist-first spirit and combined roster of talent, executives and assets is now a global force to be reckoned with. This is a very special day and the beginning of what is sure to be a fantastic partnership and historic run."