Who Is Scooter Libby? Trump Considering Pardon for Dick Cheney's Former Chief of Staff
President Donald Trump is reportedly set to pardon Scooter J. Libby, the former Chief of Staff to Vice President Dick Cheney who was convicted of lying to the FBI.
The U.S. leader may even have already signed off on the pardon, ABC News reported.
A federal jury convicted Libby in 2007 of lying to the FBI and obstruction of justice in connection with the agency's investigation into the leak of the identity of former covert CIA officer Valerie Plame.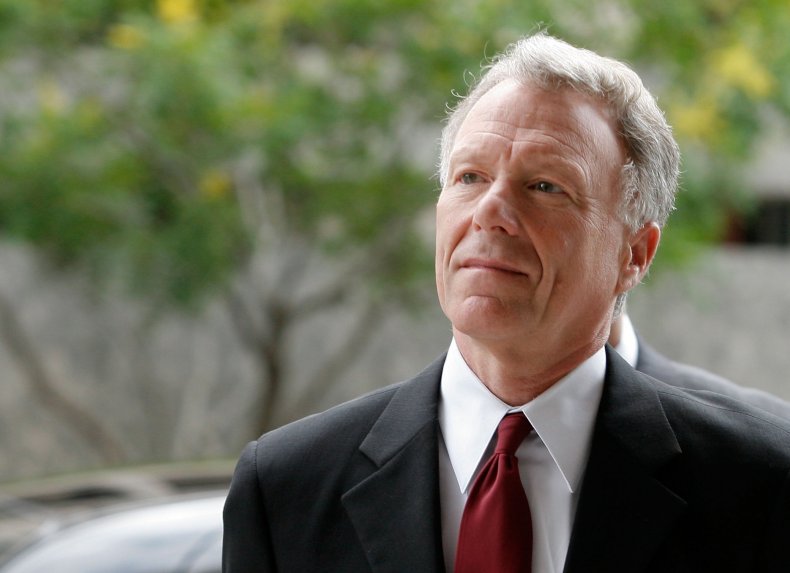 Libby had denied involvement in the leak, which saw the operative's identity revealed in a column piece by journalist Robert Novak, until a number of people testified that they had learned of Plame's identity from the former chief of staff.
After multiple people came forward implicating him, Libby claimed he had forgotten about having learned of Plame's identity from Cheney.
Then President George Bush kept Libby out of prison by commuting his 30-month sentence, but refused to pardon him.
Bush said Cheney had been angry about his decision not to pardon the former vice president's then chief of staff.
In a 2010 interview with NBC News, Bush said Libby had been a "loyal American who worked for Vice President Cheney who got caught up in this Valerie Plame case and was indicted and convicted...It was the last decision fo the presidency, really. I chose to let the jury verdict stand after some serious deliberation and the vice president was angry."
Read more: Where Does the Presidential Pardon Come From? | Opinion
Former U.S. Attorney Joseph diGenova is one of several Conservatives pushing for Libby's pardon. DiGenova has also accused former FBI Director James Comey of misconduct in the investigation into what was dubbed the Plame Affair, telling the Daily Caller he believed Comey "tried to frame" Libby just before the 2016 U.S. presidential election.
Since his conviction, Libby has had his law license restored and was granted voting rights in 2013 by Virginia Governor Bob McDonnell.
Attorney and political analyst Seth Abramson has criticized the potential move, saying "any pardon of Scooter Libby is a message sent to Trump aides who've pleaded guilty, are facing charges, or may soon faces charges in the Russia probe or a related probe that Trump will pardon them if they're convicted," in a Twitter statement.
"And it's a message to pro-Trump witnesses that they can lie," he added.
If Trump does follow through with the pardon, it would not be the first controversial move of its kind for the president. He pardoned former Sheriff Joe Arpaio, who is now running for Senate in Arizona, early on in his term after Arpaio was found guilty in July on criminal contempt charges for imprisoning suspected undocumented immigrants.